Brighten up your nights with a Solar Hummingbird Wind Chime!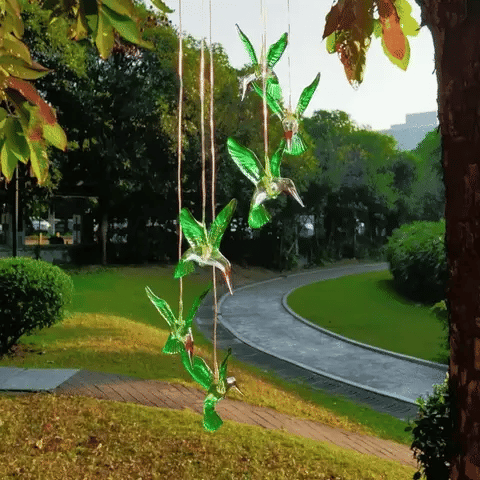 Top's solar panels absorb the sun's energy and illuminate the hummingbirds at dusk with color-changing LED lights. Just place your Solar Hummingbird in a sunny spot and you'll be enjoying colorful magic night after night.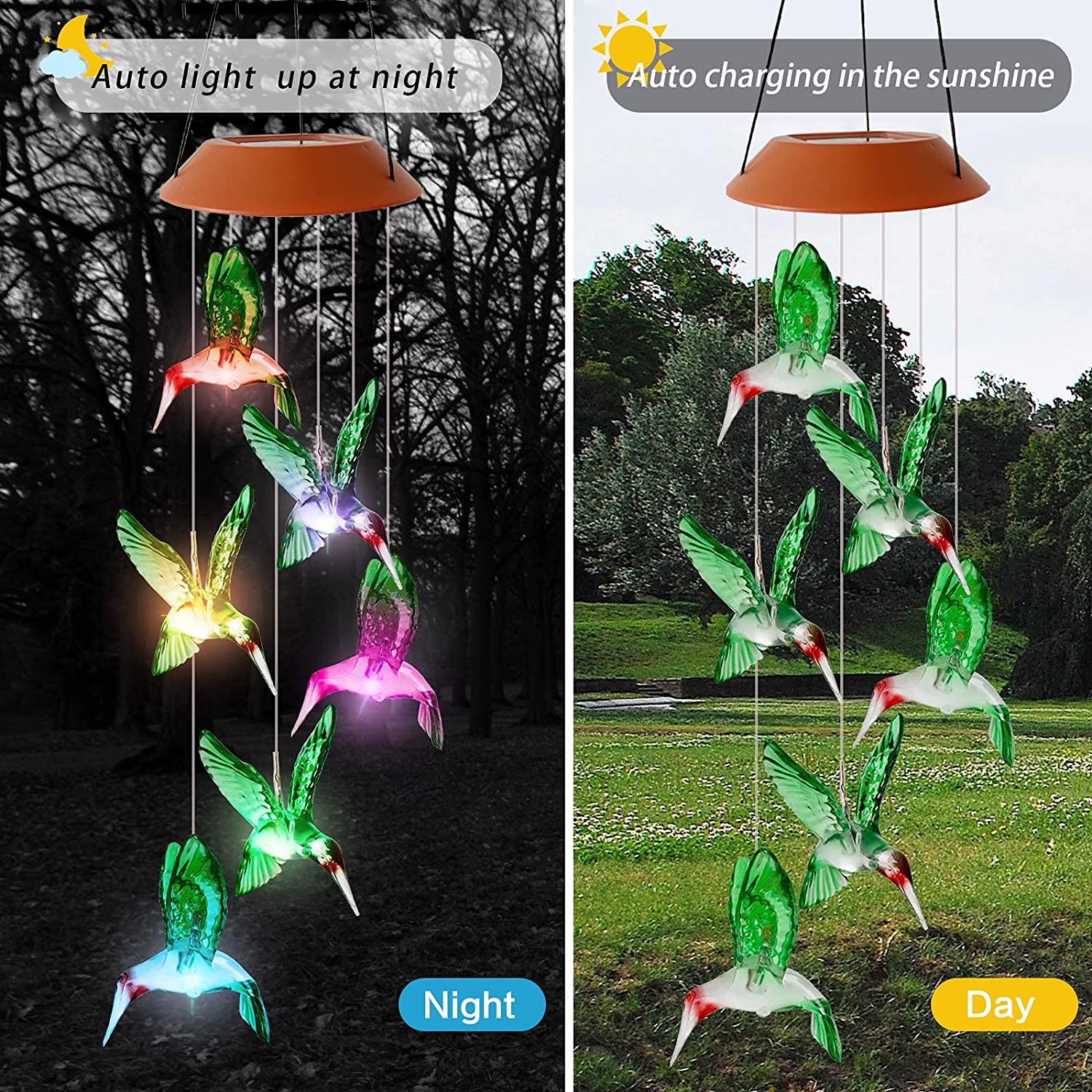 Keep the wind chime switch in the "ON" position for direct sunlight. The wind chime will automatically charge during the day and light up at night.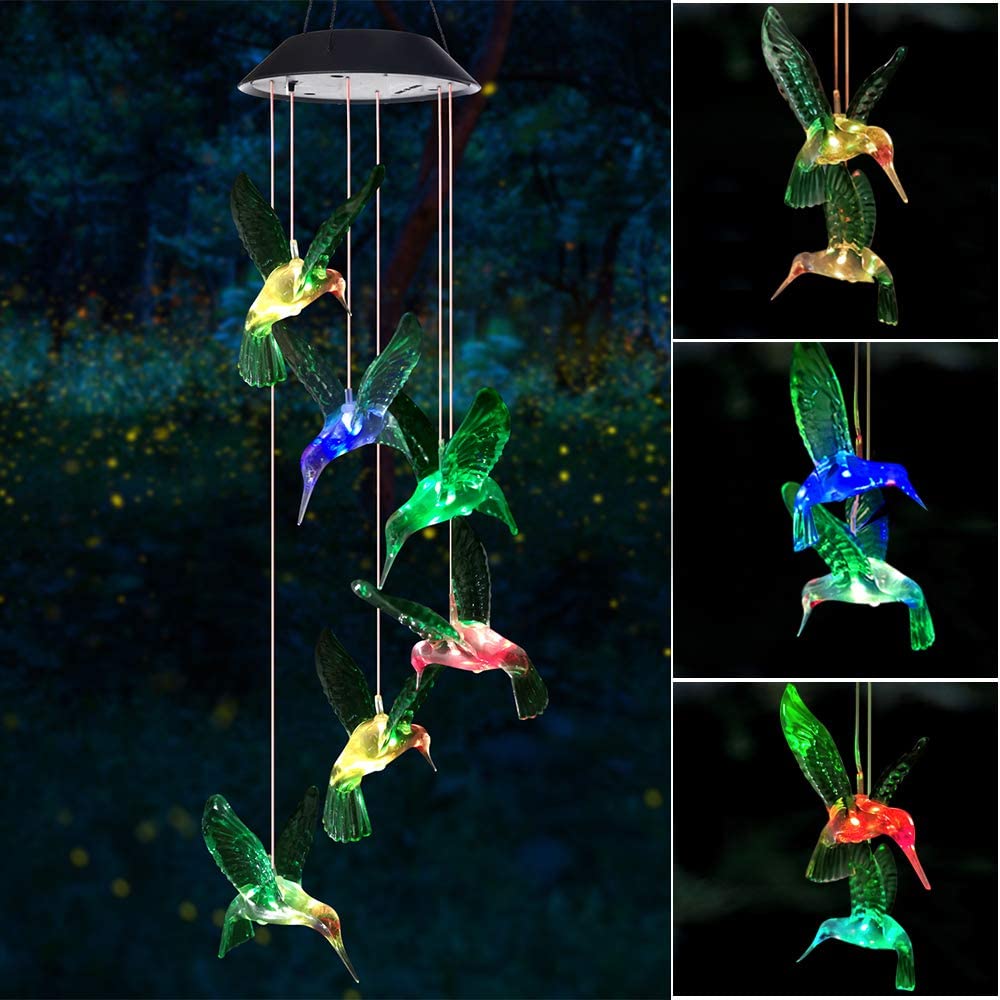 Watch these lights change color automatically as you beautify your garden, porch or patio. Colors include red, orange, yellow, green, cyan, blue, and purple.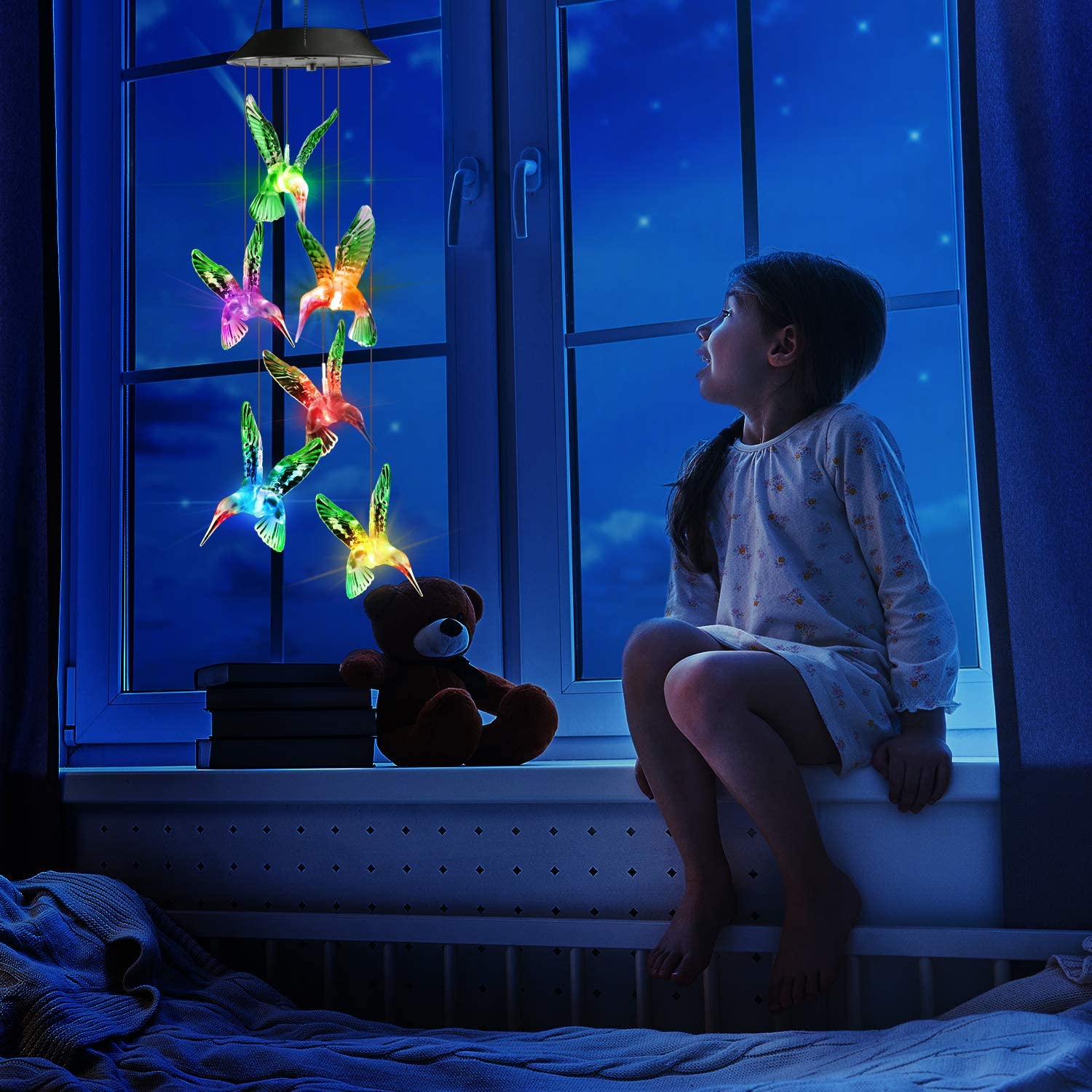 Waterproof and long-lasting
The wind chime is very lightweight, durable and can last up to 8 hours on a full charge.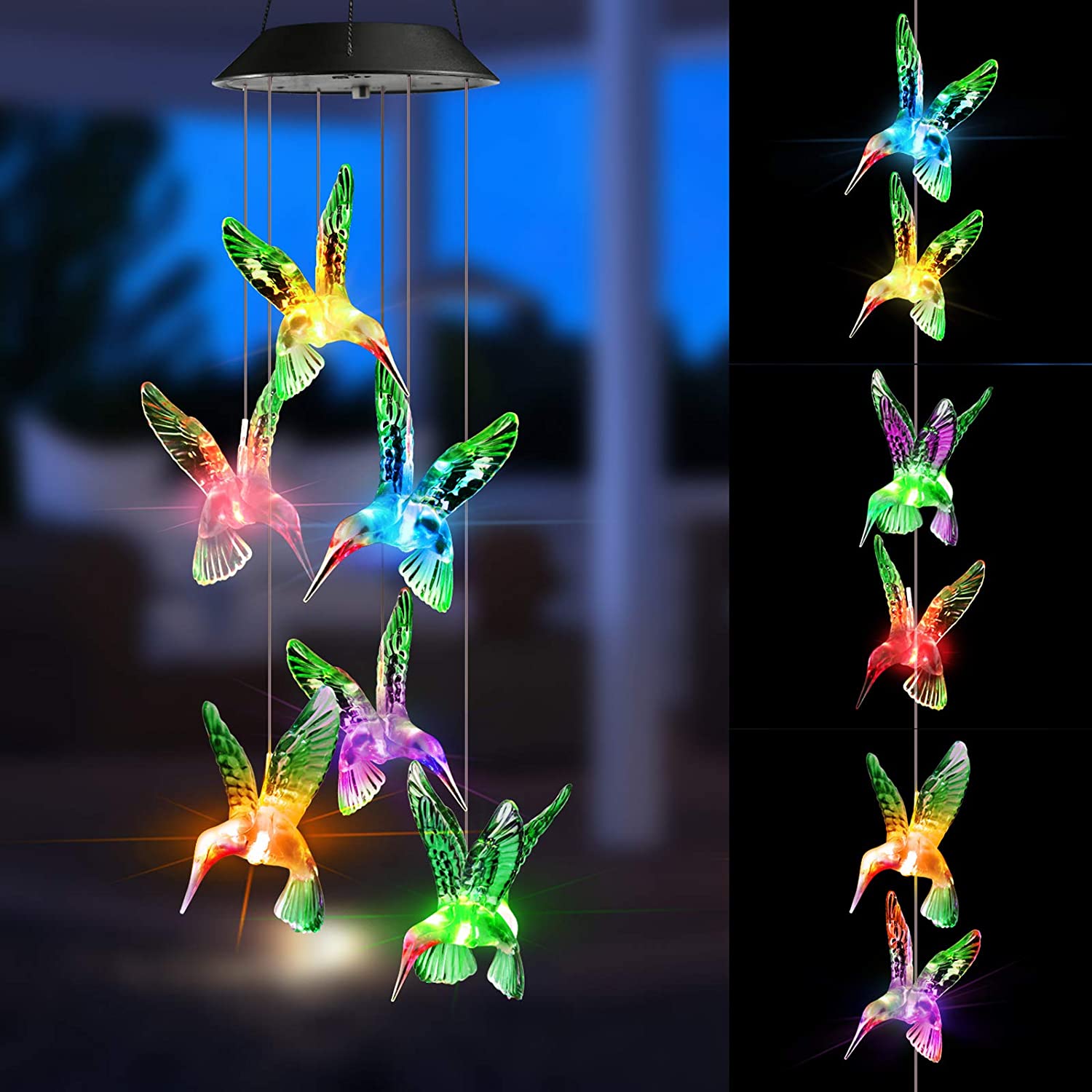 The perfect addition to any home!
They look beautiful hanging anywhere and also make ideal gifts for your loved ones!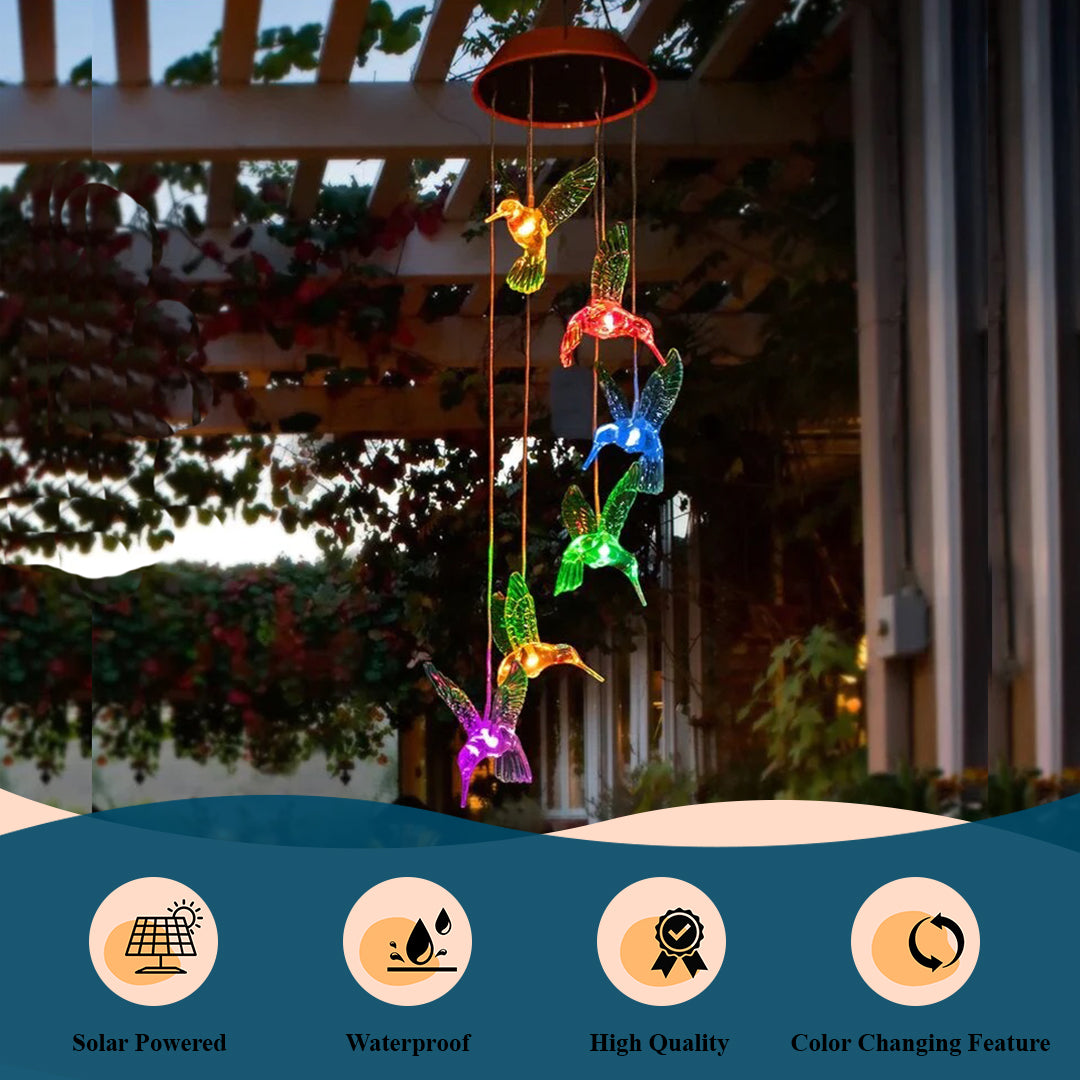 Specification
Solar panel]: 2V 100mA
Rechargeable battery: 1.2V 400mAh AA Ni-MH battery
Colors: red, orange, yellow, green, cyan, blue, and purple.
Size: 27.5in*4.9in