A set of 6 'Open When' envelopes for Christmas. A fun alternative to the traditional Advent Calendar.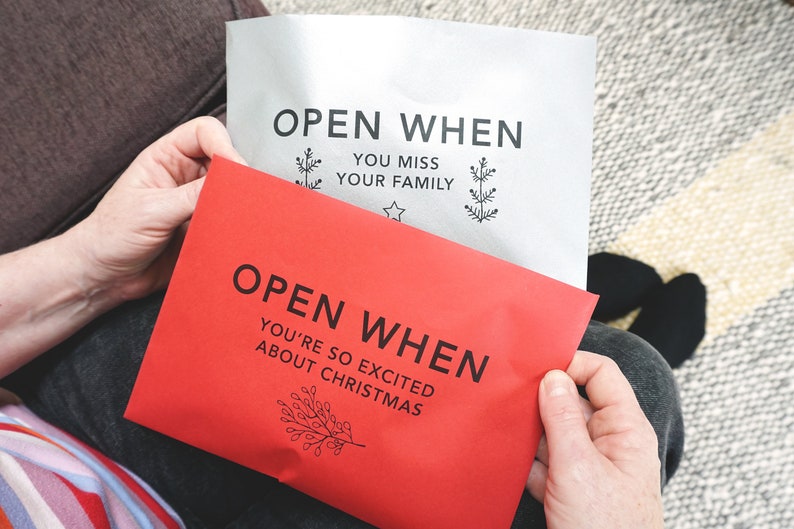 These envelopes are supplied empty for you to fill with lovely treats. This can be chocolates, sweets, money, jewellery, puzzles, recipes, photographs, jokes, hot chocolate pouches, key rings, tokens etc.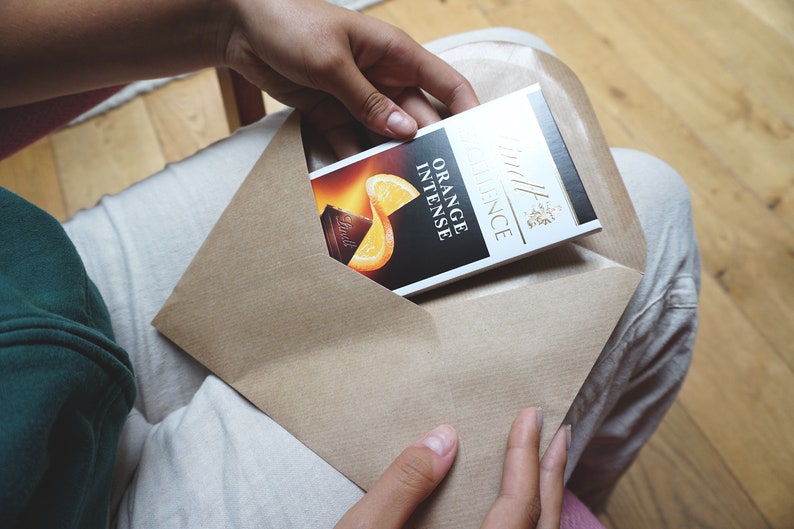 Each envelope is printed with an 'open when' quote to give the recipient during the countdown to Christmas and afterwards too.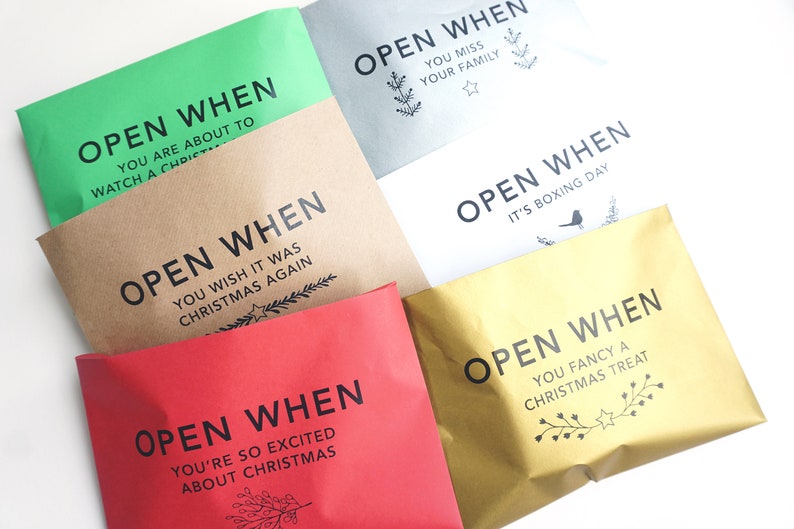 Options
1. Open when you are about to watch a Christmas movie
2. Open when you wish it was Christmas again
3. Open when you're so excited about Christmas
4. Open when you miss your family
5. Open when it's boxing day
6. Open when you fancy a Christmas treat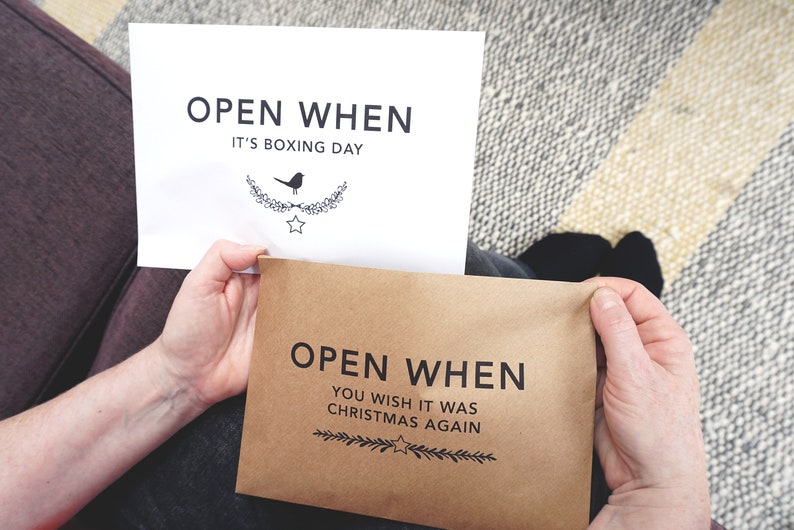 size
1. 23x16cm
2. 23x33cm