✨Perfect Handcrafted Flower Vase for Home.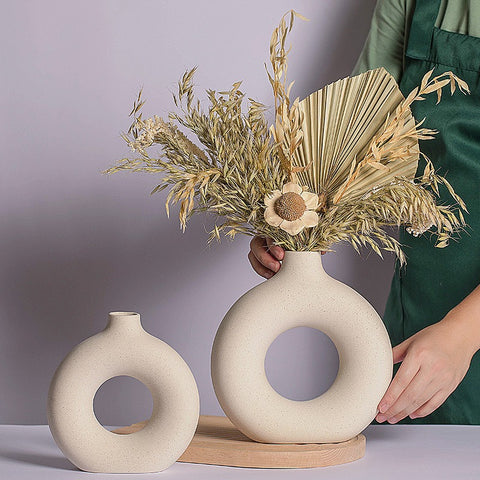 Put the ceramic vase on your coffee table, dining table, TV cabinet or in your bookcase, contain with flowers or without flowers in the vase can both decorate your home.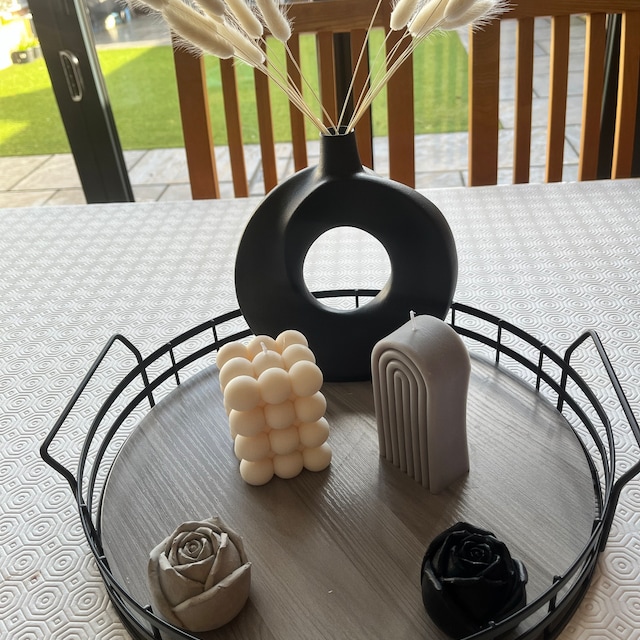 Minimalist abstract design
These two hollow design ceramic vases for decoration is a perfect centerpiece for all rooms and occasions thanks to its simple and modern design.
It can be placed in the dining room, living room, bedroom, office, kitchen, reading room and so on. It can also be a great gift for weddings,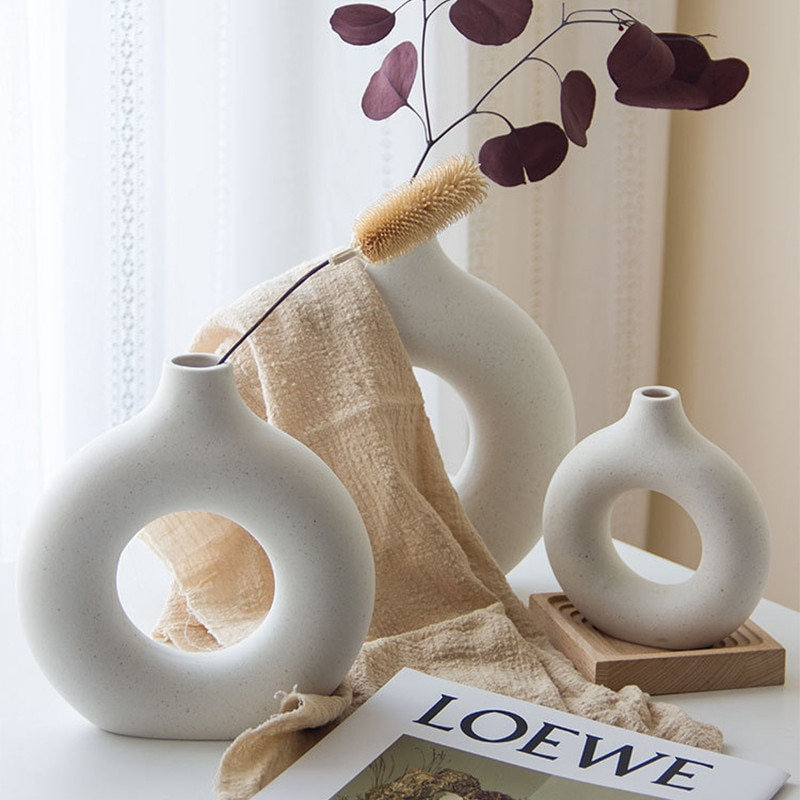 Handcrafted and Flawless designs
Each Pampas Grass decorative vase is professionally designed and handcrafted to form clean and elegant golden ratio lines, fired at 1700 degrees, making it a unique work of art.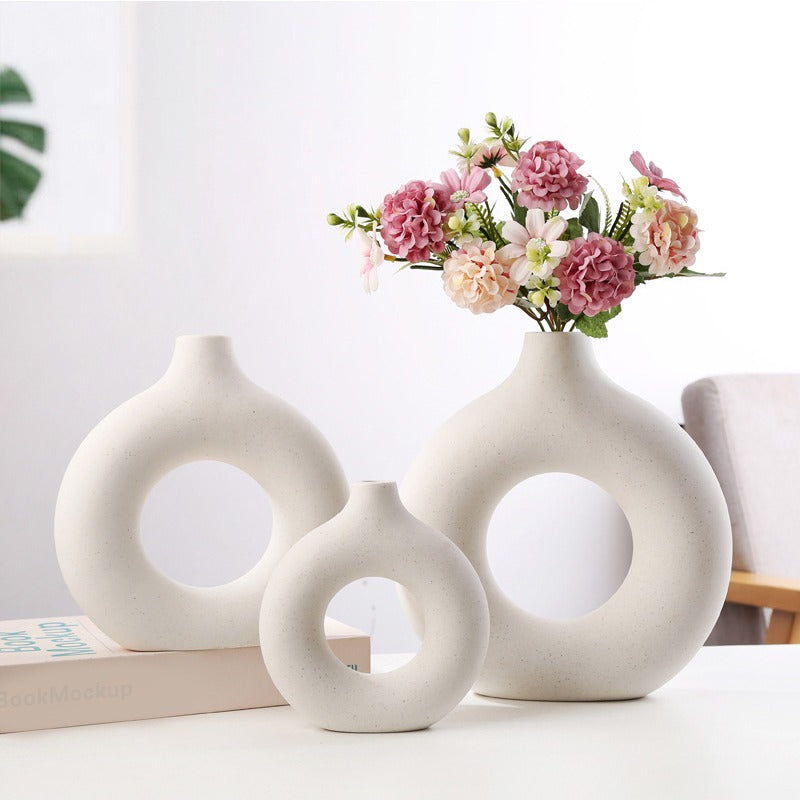 Unique Modern Ceramic Vase
The donut design makes the ceramic vase unique and fashionable. Different from the traditional vase,
you can see the beautiful flowers in the vase through the hollowing out, which suits many room decor and home style - rustic, aesthetic, modern, minimalist, and unique.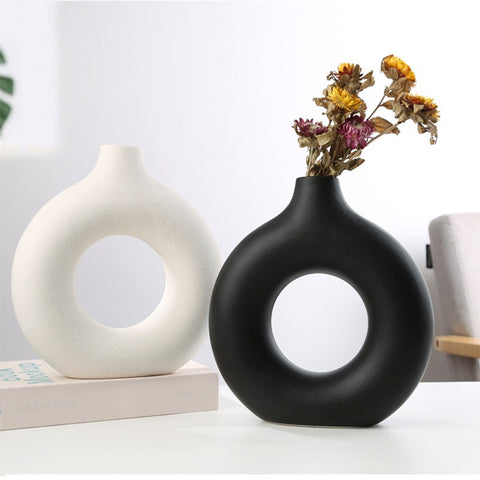 Multiple Usage
You can use this white ceramic pot with dried flowers, natural pampas grass, reeds, rabbit tails or flowers, green plants and meaty.
you can either use alone, or with other white vase or black vase, to create beautiful dining table centerpiece in your home.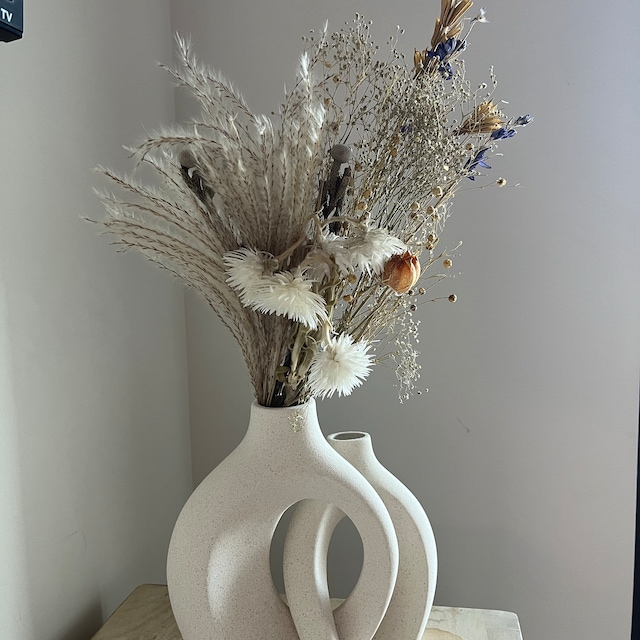 Description:
Product Sizes:
- Small: 5.5in x 5.1in x 0.5in
- Medium: 7.4in x 7in x 0.9in
- Large: 9in x 8.4in x 1.2in
Colours: Pure White,Cream White,Black
Materials: Ceramic, Porcelain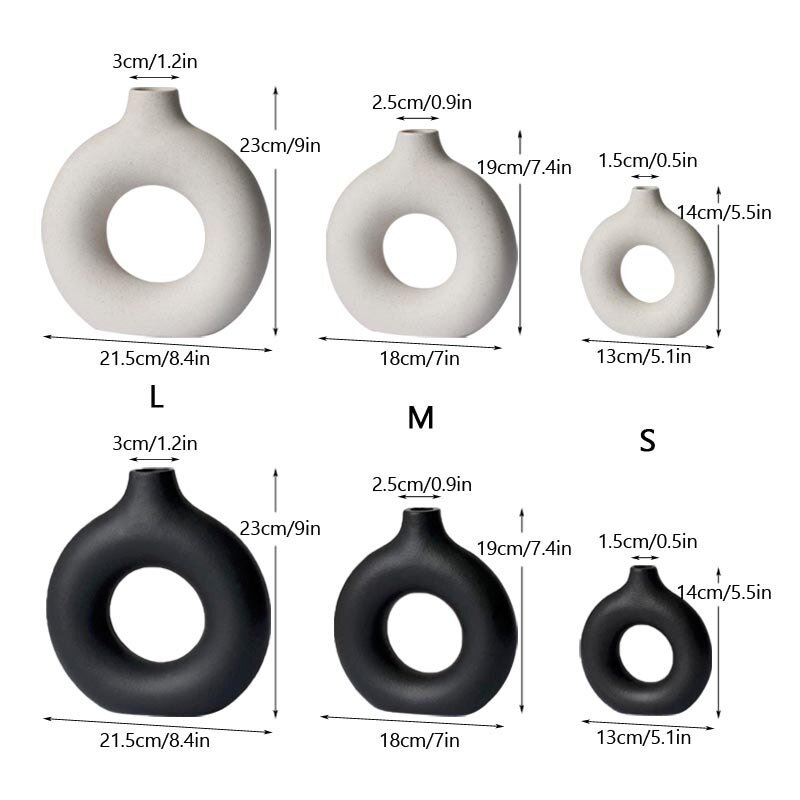 After Sale Service
There is no doubt this Vase will come in proper packaging and if you face any issue after sale you can email us we will exchange or refund you according to the conditions
Need any help just email us if you have any Questions