FEATURES
🎃3D Articulated Finger:It features intricate joint movements with quality 3D print design. Perfect for halloween, cosplay, theaters, festivals, parties, trick or treats and more possibilities! You can now immerse yourself in role playing your favorite fantasy or evil character with an added style.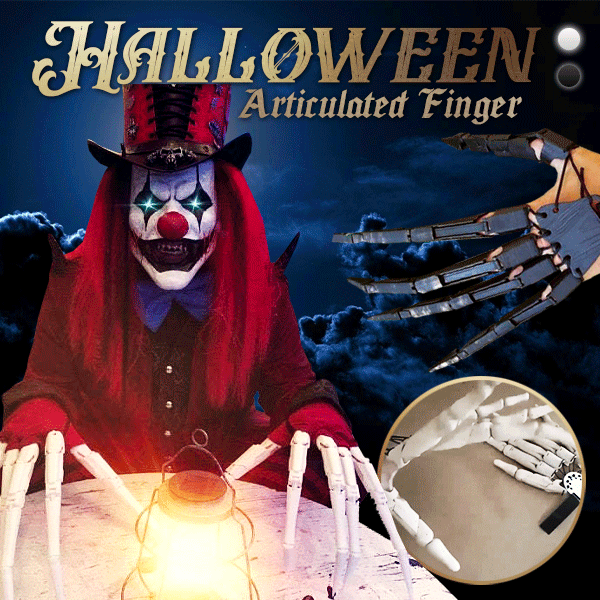 🎃Fully Flexible Joints:Made of lightweight materials with an incredible mechanism that is joined by gears and linkages to copy the movement of your hand. Allowing you to move freely and comfortably so you can control it like it is your own fingers.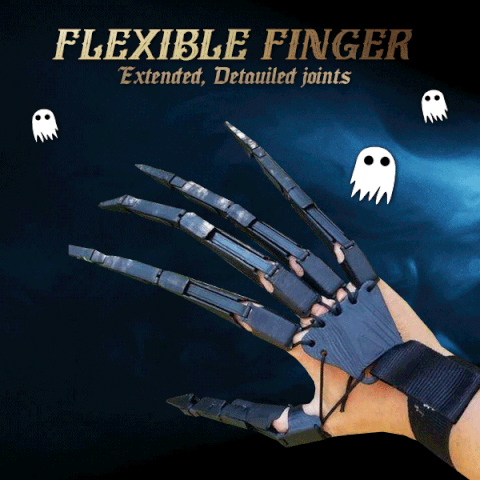 🎃Easy to Wear:Designed with an easy to put on and take off wrist velcro strap so it doesn't slip through your hands. Simply insert your fingers through the 3D extensions, adjust the velcro to your desired tightness and done!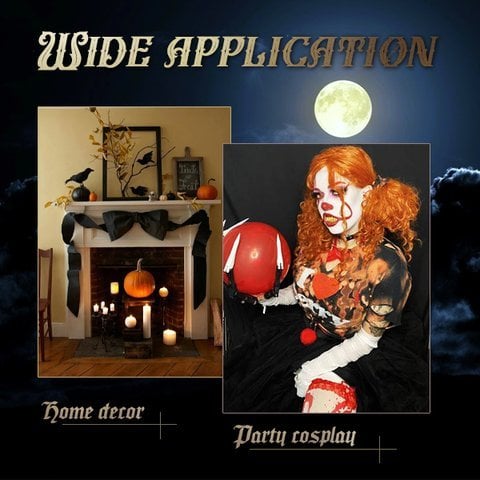 🎃Fits All Finger Sizes:The 3D extension has the right amount of thickness and proportions that can fit and match all finger sizes!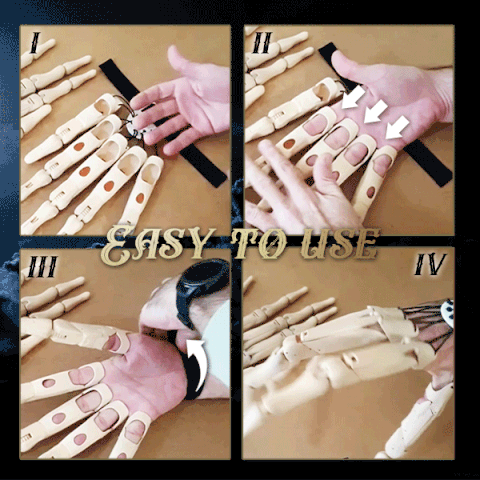 SPECIFICATIONS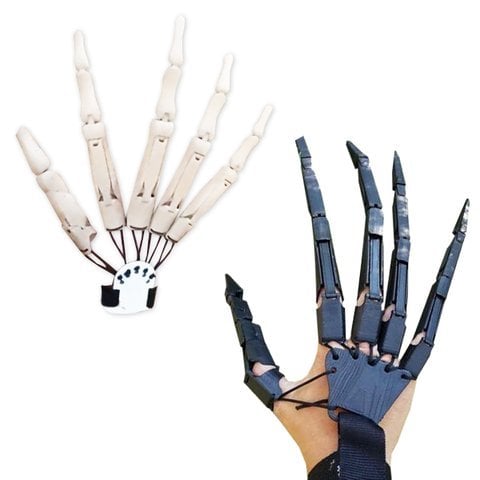 PACKAGE INCLUDES
1 x Halloween Articulated Finger