golf putter pen
Sharp, easy, and cute!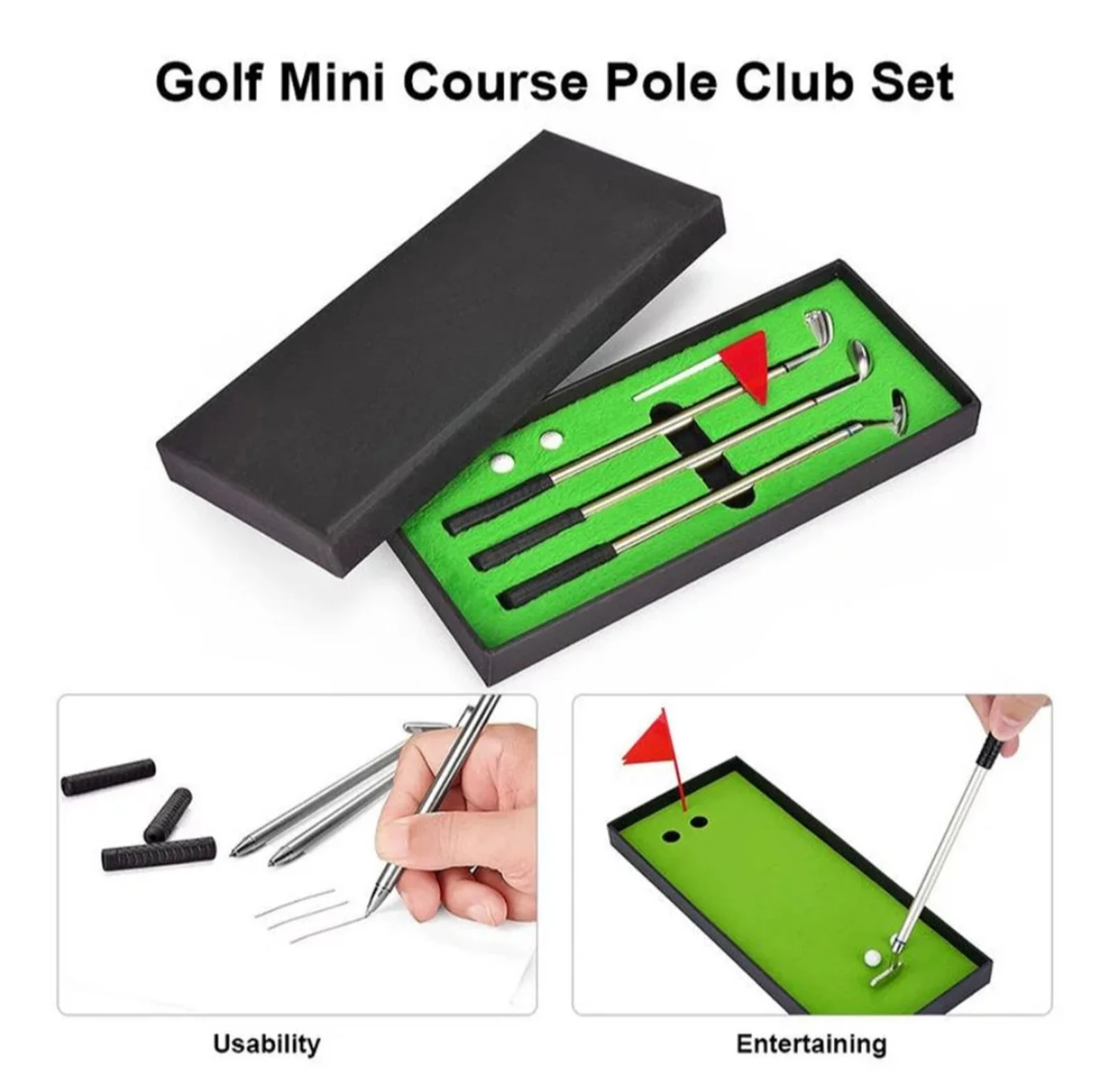 Item type: Ballpoint pen
Pen material: Metal
Flag color: Red , Ink color- 3 different colors( Blue, Black, Red)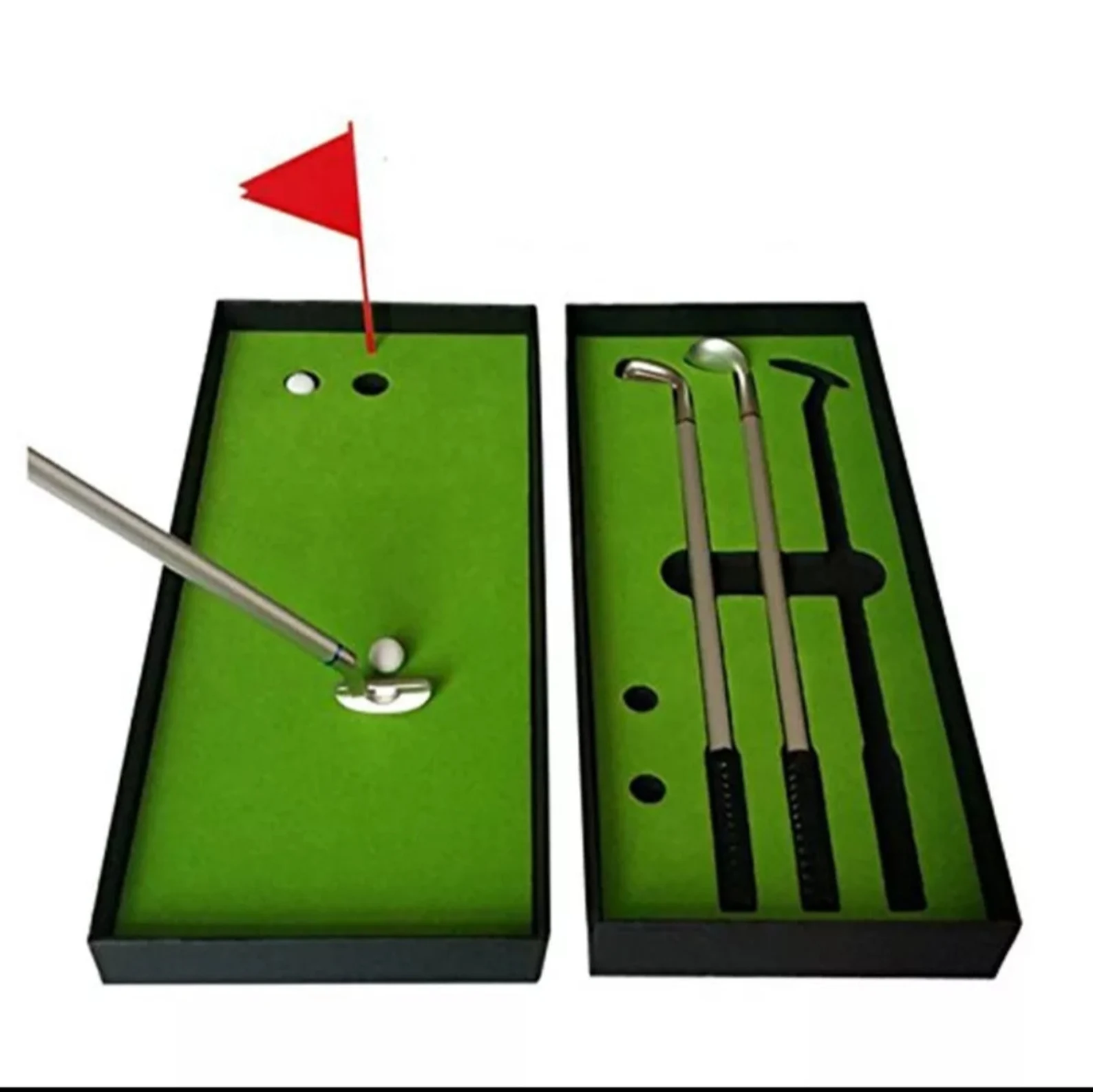 Writing point: Approx. 0.7 mm

Box size: Approx. 24.5 x 10.5 x 3.5 cm

Package contents:

3* Golf club ballpoint pen

2* Golf Ball

1* Red or Yellow Flag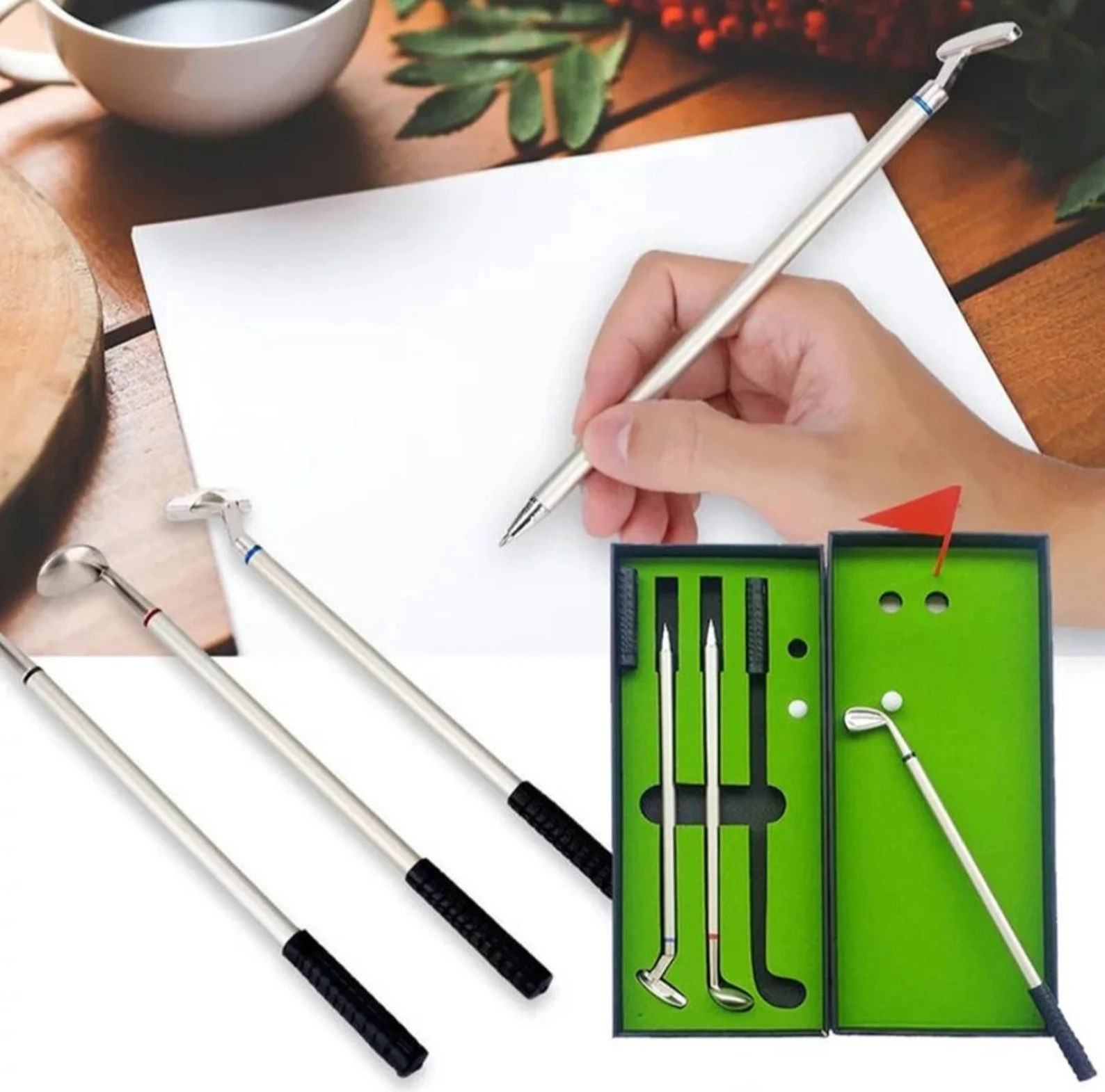 Pen gift for yourself, your friends or as company events souvenirs, club awards, etc.
Features: This set is made of metal, foam and flock, wear-resistant and eco-friendly.