A round of golf and a few bottles of ice cold beer go hand in hand. That's why we created it, a bottle opener made from REAL golf balls.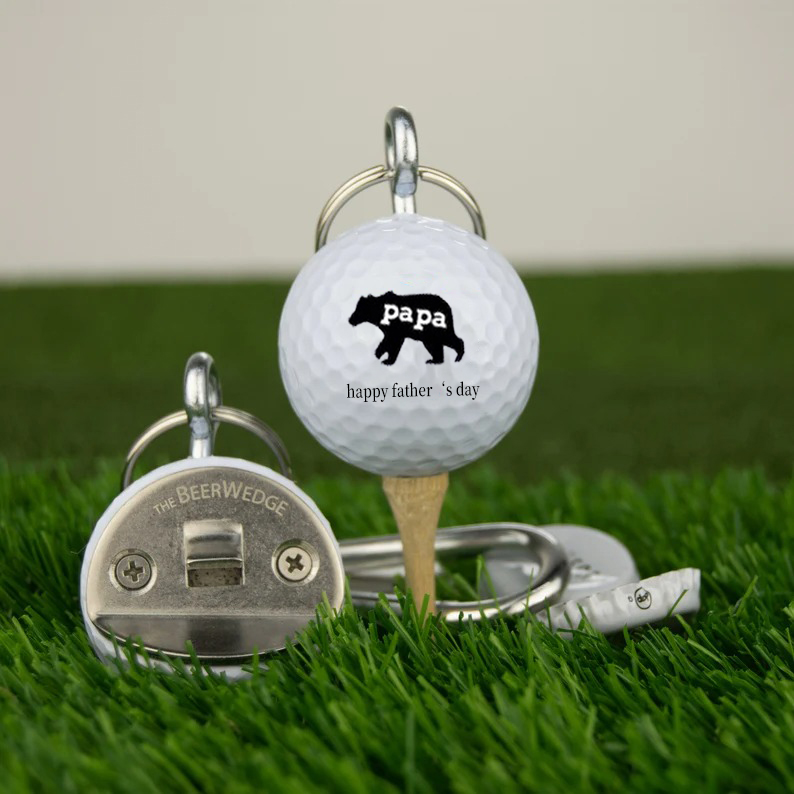 Use the provided carabiner to clip it on your golf bag so you won't be trying to open up beers with your 7 iron!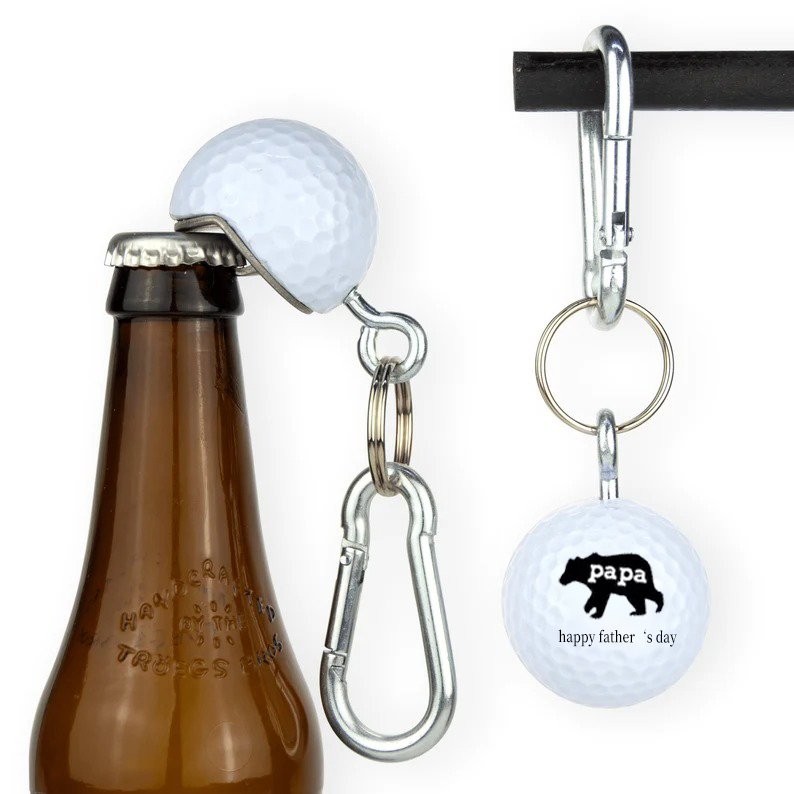 || PRODUCT SPECS ||
- Generic golf ball
- Golf ball is machined to fit a stainless steel opener plate
- A keychain loop and a carabiner added as not only a way to attach it anywhere but also to provide leverage for use
BUY MORE SAVE MORE ! ! !