Add a touch of medieval Gothic architecture to your garden fence, porch railings, wall or patio with the gargoyle fence hanger . The menacing Gothic Gargoyle is designed to hang on a bar or windowsill so it climbs the wall.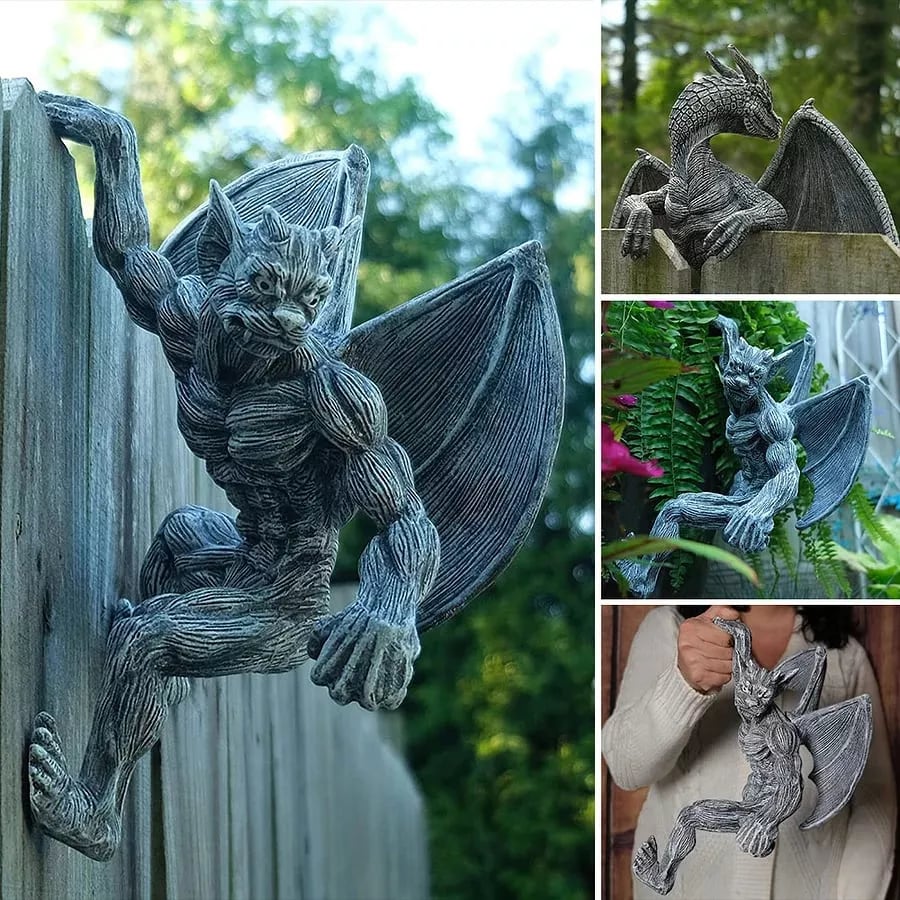 Ideal for fencing, patio and porch railings, garden walls, yard decoration and more. The winged gargoyle features three flat surfaces, one on the palm up and one on each foot for added stability.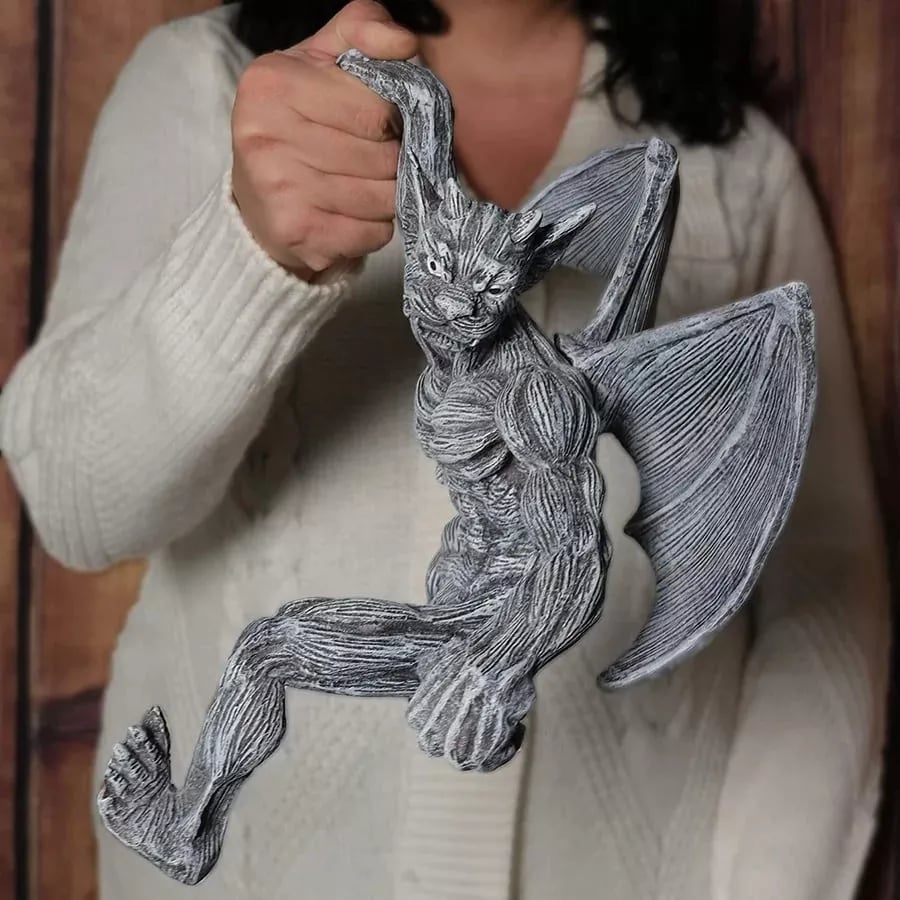 This grotesque is happy to taunt anyone who might pass by as he hangs from your tree or home or garden wall.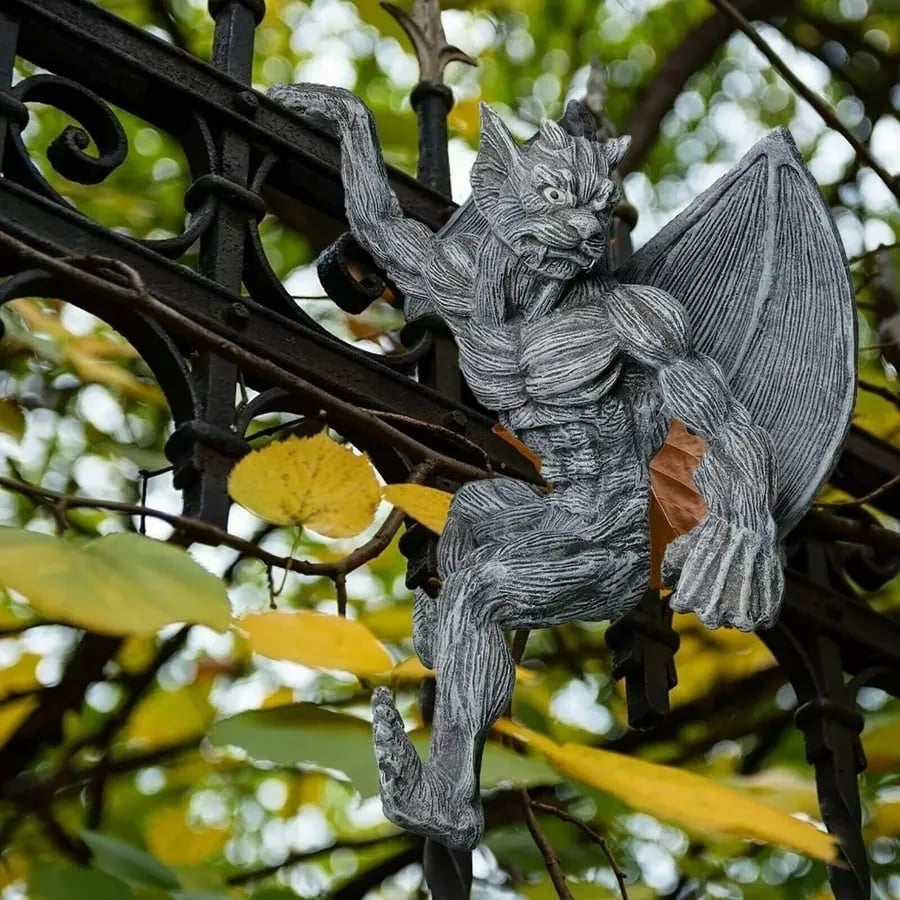 Made from durable resin, suitable for outdoor use. The gothic hanging statue is highly detailed with menacing appearance, highly detailed scales, large open wings and corded muscles.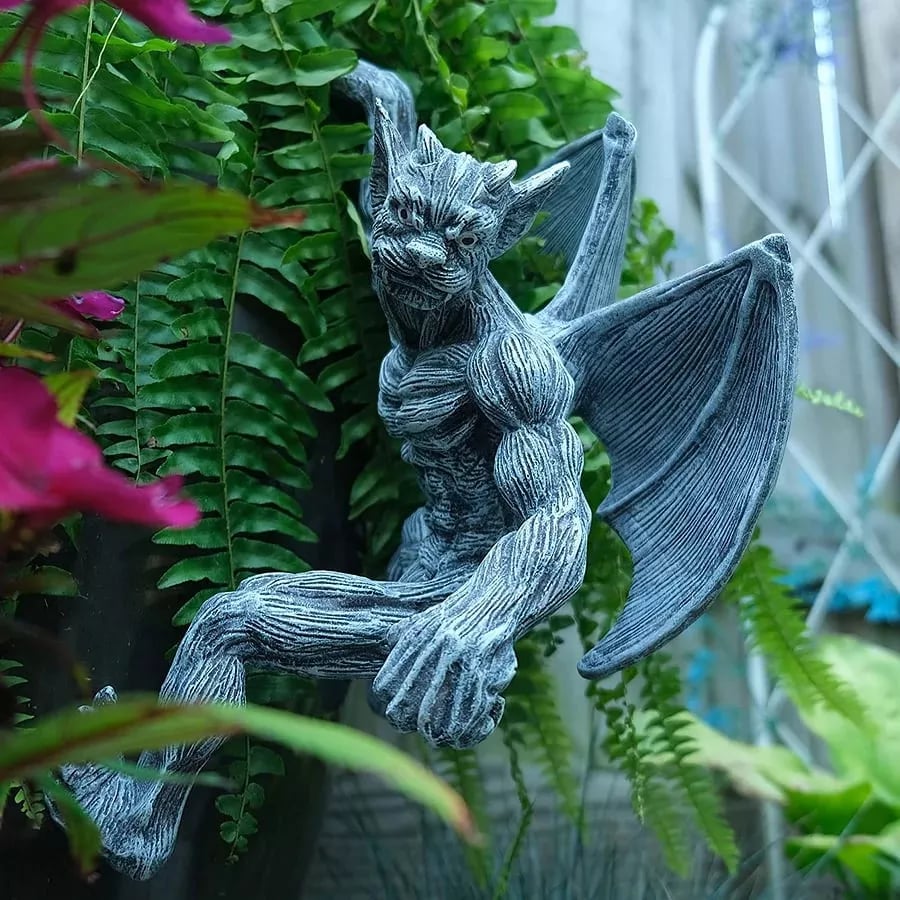 size:15*12*10cm