The garden figurine are handcrafted from high quality resin materials with weather-resistant ,meticulously sculpted and hand-painted to capture every exceptional detail. The beauty of dreamlike statues will come to life in your garden.
Exquisite Unique Gardener Ducks art decorations are vivid designed, This adorable statue with smiling faces is a fun addition to your lawn decor and add charm to your garden. With featuring vibrant colors and delicate details, this eye-catching garden statue is sure to stand out among your outdoor decorations.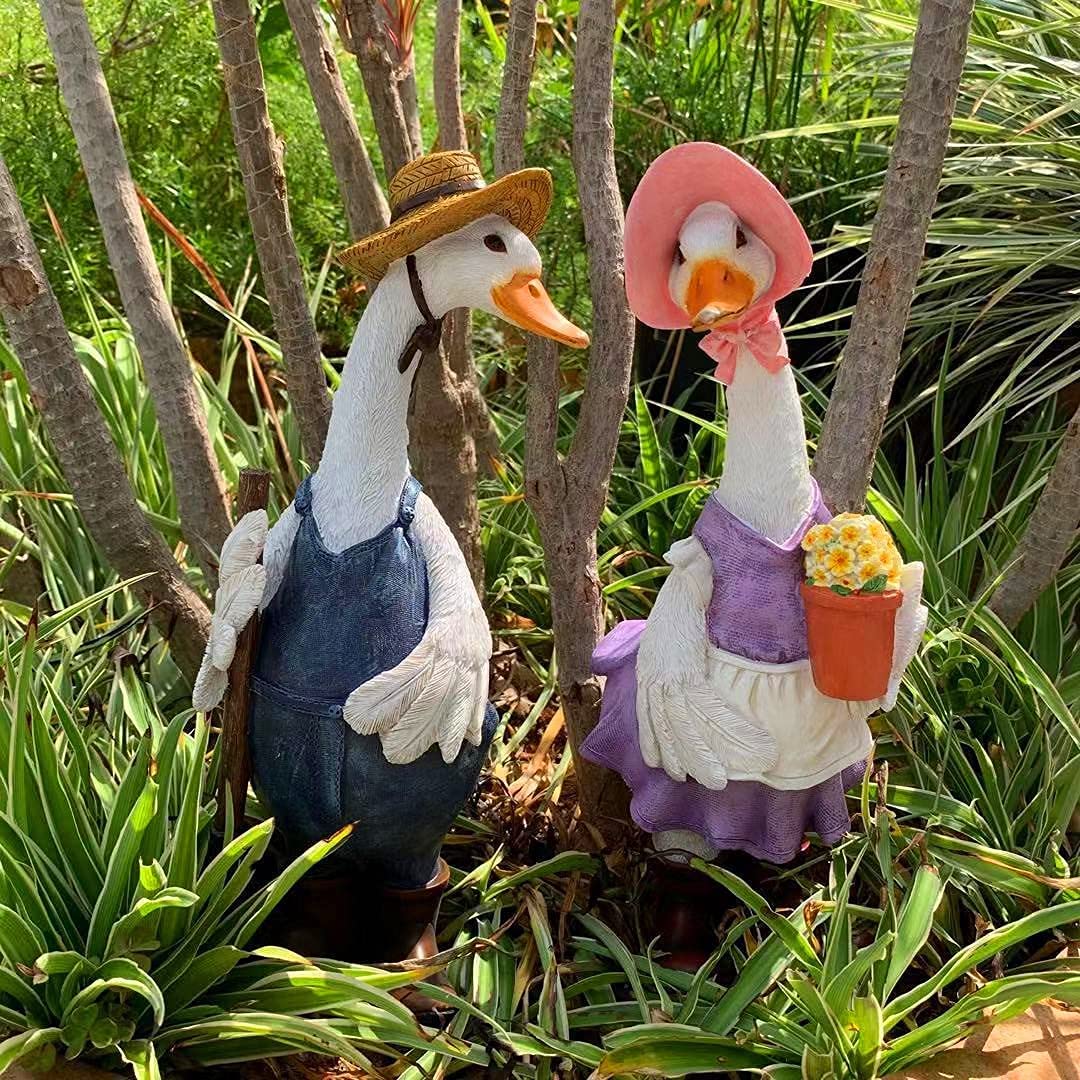 High quality animal statue with durable designer resin, are hand-painted for a unique touch and given a protective coating to weather it all. our ornament with a UV resistant finish in authentic hues.