💞

DIY a warm love breakfast

. Make food interesting and delicious. Create various perfect shape eggs.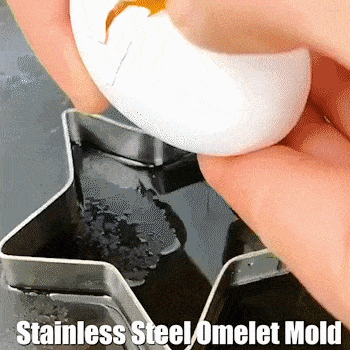 So what are you waiting for? Go and get one set right now for your family or as a gift to your friends.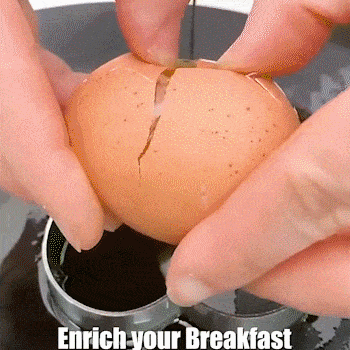 FEATURES
🍳【Simple operation】To lay flat in a pan & hold the egg, Eggs will not ooze out the bottom if preheat the skillet, with our manual instructions, easy to handle.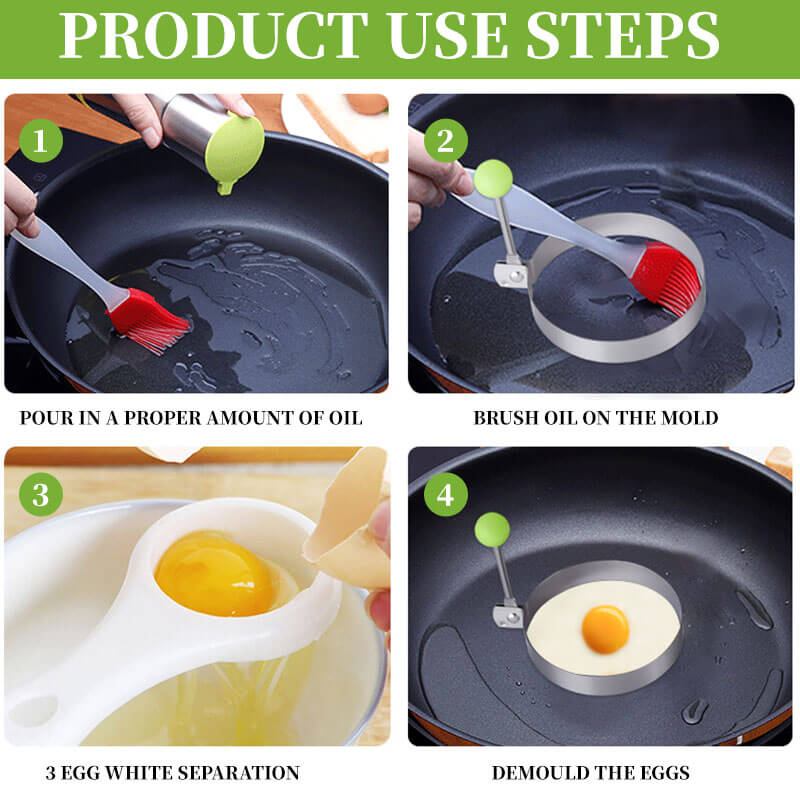 🍳【Various Shapes】Pancake mold set has 5 shapes—circles, hearts, mickey, stars, and flowers. They can help you make a different kind of omelet or sandwich, so life is no longer monotonous!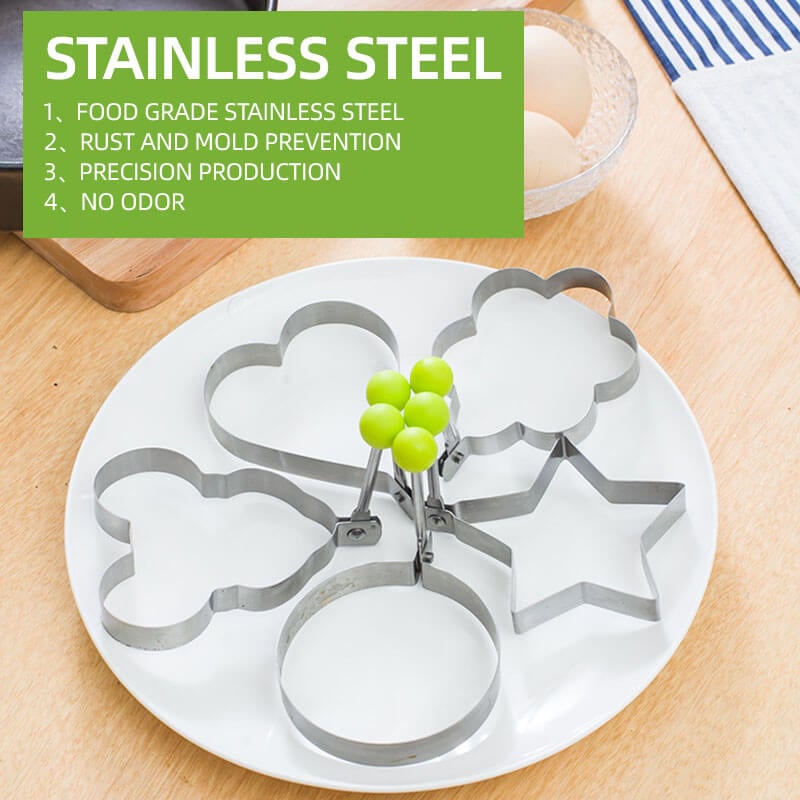 🍳【Separate Food】 Mini molds allow you to make different foods in the same pan. You can fry eggs, pancakes, and toast at the same time, and the food flavors will not run wild inside the mold. Save time and enjoy a delicious breakfast at the same time!
🍳【Safety & Health】Fried egg rings are made of food-grade stainless steel, without adding any finishing touches, high-temperature resistance, and no deformation, or hygiene. The minimalist process guards safety and health.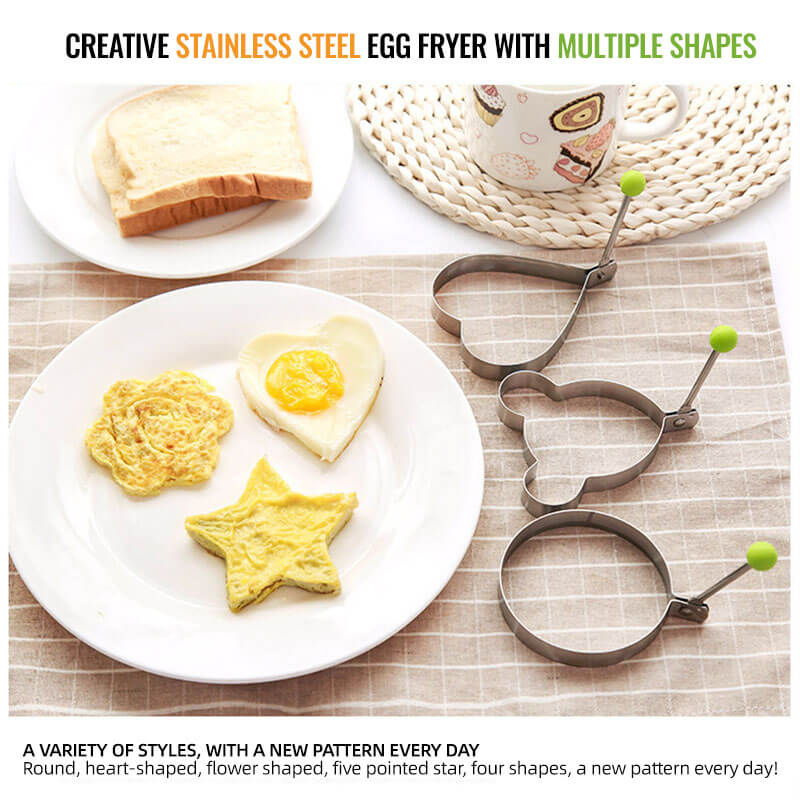 🍳【Creative Design】Omelet molds with Eco-friendly anti-scald handles, anti-heat conduction, non-slip, safe, and convenient. With rotatable reinforced willow, can be stored when not in use, saving space
🍳【Easy Cleaning】The molds can be washed with just a small amount of detergent. Or you can put it in the dishwasher, which will be as good as new with no damage.
SPECIFICATIONS
Material: stainless steel
Diameter:
Round 8.5cm
Pentagon: 9.3cm
Plum blossom: 8.5cm
Heart shape: 8.6cm
Mickey: 9cm
Pattern: 5 options
Package: (Mix 5pc)of Stainless Steel Fried Egg Molds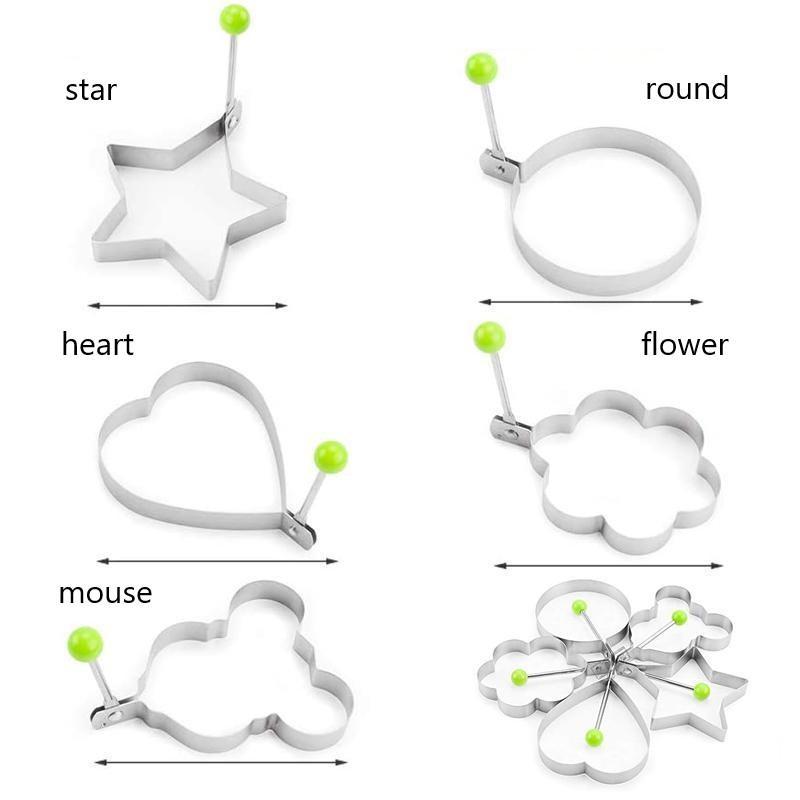 NOTE
Before cooking, please use an oil brush to add grease to the inside and outside of the mold to prevent the fried eggs from remaining on the mold.
When pouring eggs into the mold, it is recommended to hold the handle of the mold for a period of time to prevent the eggs from leaking from the side.