Neon LED lights lining the outside and inside of the Flying Spinner make it an eyecatching toy extremely fun to play with at dusk.
Unleash your creativity with the Flying Spinner. This miniature drone is equipped with a hidden drive mechanism, which allows you to perform many tricks and stunts with it for endless fun.
🛸 JUST SHAKE IT: Push the power button, hold it upright, and then shake to start. It's that simple.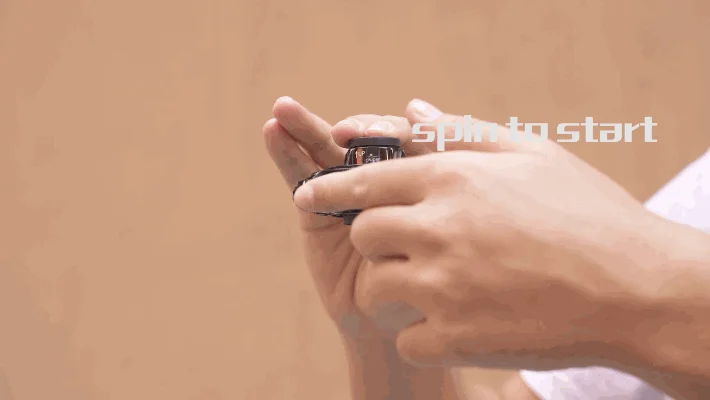 🛸 PARTNERS GAMES: Kids can play together, get some exercise and build friendships~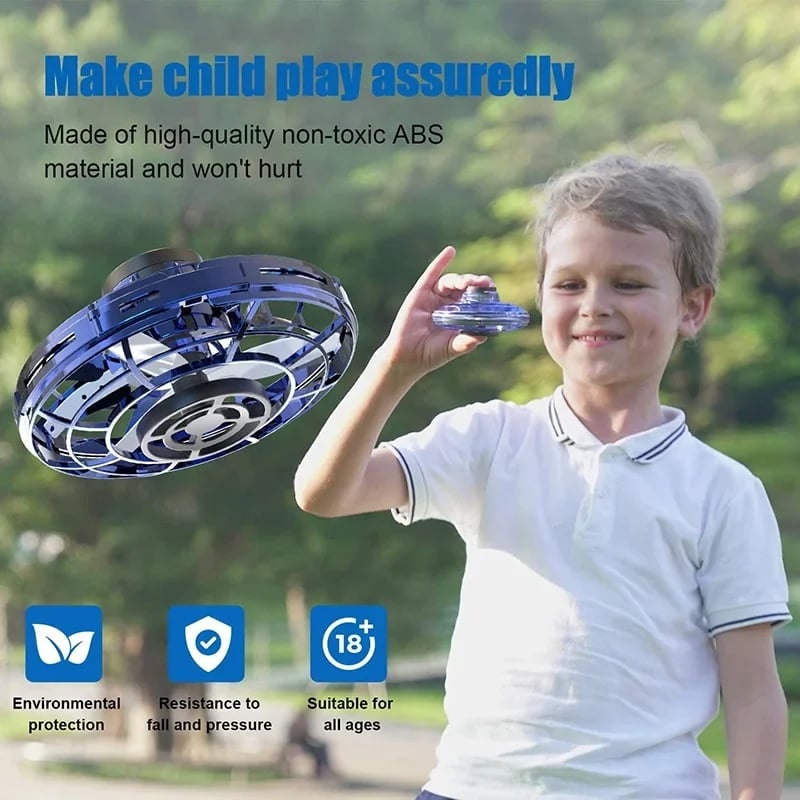 🛸 SAFETY FIRST: The Flying Spinner features an aerodynamic enclosed orb design that gives it that smooth flight when you're throwing it. Your hands are always 100% safe when dealing with this floaty toy.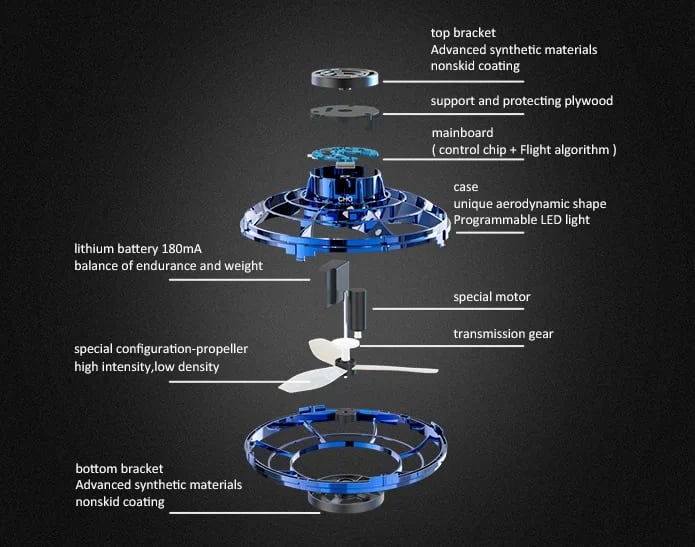 🛸 DESIGN: The enclosed wheel design is aerodynamic and protects your hands while spinning it up and performing tricks. Catching it mid-air or on the go is easy and 100% safe.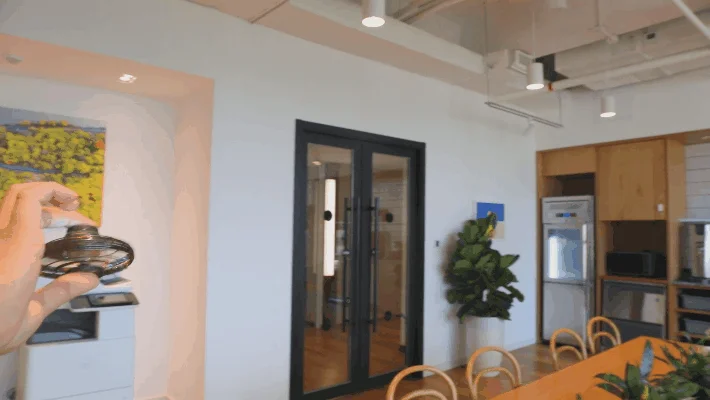 🛸 LONG BATTERY LIFE: A 30-minute charge gives your Flying Spinner 6 minutes of operating time.Battery life depends on circumstances. For example, 30 minutes of continuous use in a single session or multiple 6 minute sessions. Additionally, factors like wind can affect power usage as well.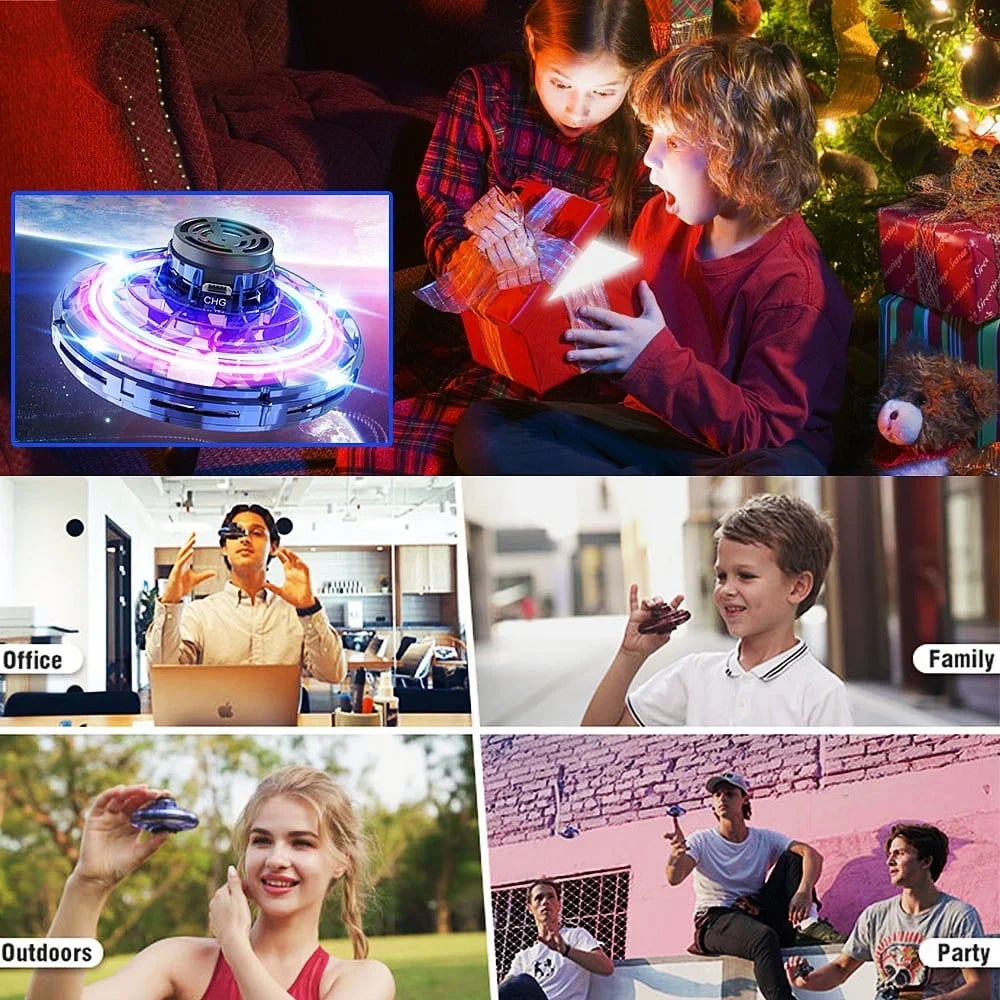 SPECIFICATION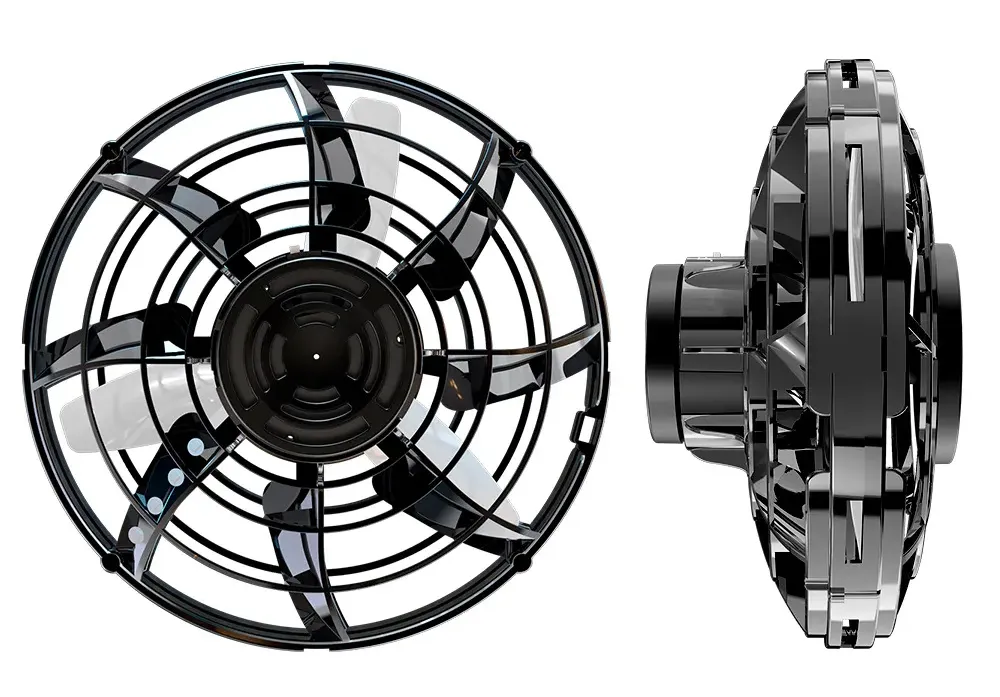 Package list
1 * Flynova
1 * USB cable
1 * Manual
Q1:How to turn on/turn off it?
A1:Keep the charging port is up,then press the power switch and swing FlyNova Pro with your wrist,and the wind blade will start to rotate.Swing FlyNova Pro again,the wind blade will stop rotating.Press the power button again,FlyNova Pro will stop working.
Q2:Why it impossible to throw for return?
A2:Please keep the charging port is up and thrown out at an angle of 30°, and the ball will fly back by itself.Please practice a few times to be proficient in the operation
Q3:Why it turns off as soon as it falls?
A3:This is normal phenomenon,the ball will stop spinning when it falls on the ground.Throw it out at an angle of about 30°. it will back by itself.