🔥 99.1% Of Customers Buy 2 Or More For FREE SHIPPING.
🔈:Our famous Bohemian Light is back in stock for the holiday season! Last year we sold out within 72 hours! 🎁 It makes the perfect gift for children & adults! 🚚
💞Make Your Room Vibrant With The Bohemian Lamp! 😍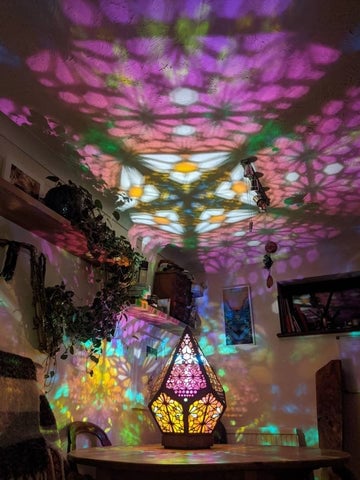 🌈Color Therapy to Boost Your Mood
Cover your space with Brilliant & Beautiful hues and patterns with this Bohemian Lamp. Instantly Enliven the Ambiance and uplift your mood.
⭐ Artistic and Aesthetic Vibes!
You can place this lamp in front of a window and the sunlight streaming through will create colorful patterns across the room. The space will truly transform at night when the Polar Star Lamp is lit from the inside; bathing the room with vibrant colors giving the space an ethereal feel!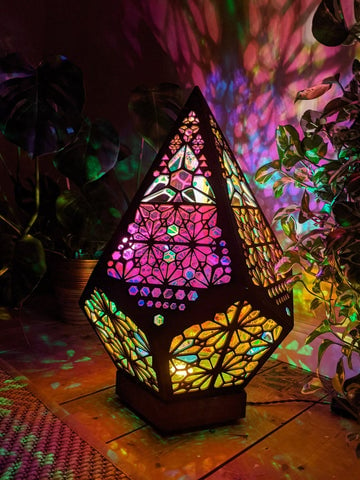 Ideal for homes with large spaces such as foyers, living rooms, bedrooms, even Office Space. 🛋️
This beaut of a giant, is called the polar star wooden floor lamp, it is our larger range of lamps and sister lamp to the Sunrise Lamp, same in pattern and size but with a different colour wave.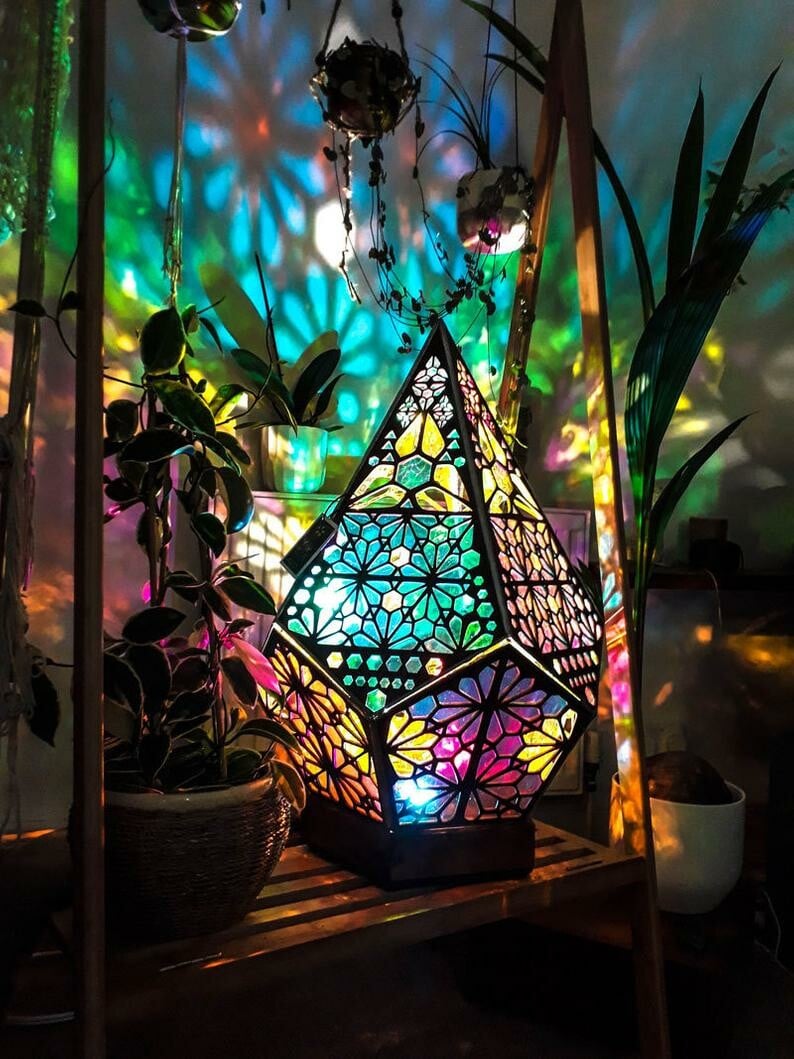 ⭐POLARSTARFLOORLAMP⭐
The projections are big,bold and beautiful,
covering your space with immense blues, purples and a dash of pink.
This lamp gives the best colours waves and patterns due to it's size.
FEATURES & SPECIFICATIONS
🎁 A Perfect Gift:The Bohemian Lamp will make a great present for your loved ones, making them feel happy and special.
✨Superior & High-Quality: Designed with premium Wooden & Acrylic material ensuring longevity and durability.
✨Energy Saving: This lamp uses an LED bulb, thus it is very energy-efficient.
✨Connector:USB
✨size: 20*11*11cm
✨weight: 235G