❤ Lucky Elephant – Elephants symbolize strength, wisdom, power, fertility, and protection of the family! The elephant with its trunk facing upwards represents prosperity, good luck and success! Placing this elephant in your home will bring good luck.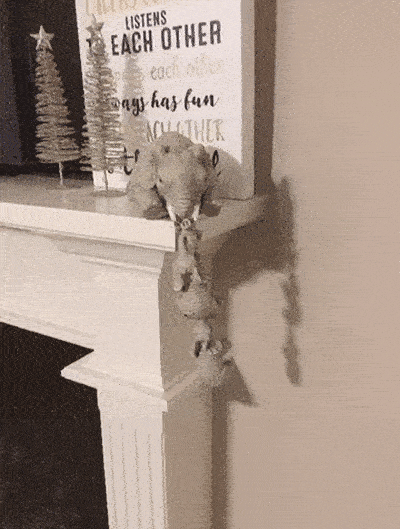 ❤ PERFECT GIFT FOR EVERYONE – This outstanding elephant statue craft is the perfect gift for any occasion such as birthday, Christmas, Mother's Day or Father's Day, Easter, Thanksgiving, wedding, Valentine's Day, New Year, graduation, etc. It can be an ideal gift choice for elephant lovers, animal lovers, lovers, husbands, wives, mothers, fathers, sons, daughters and co-workers.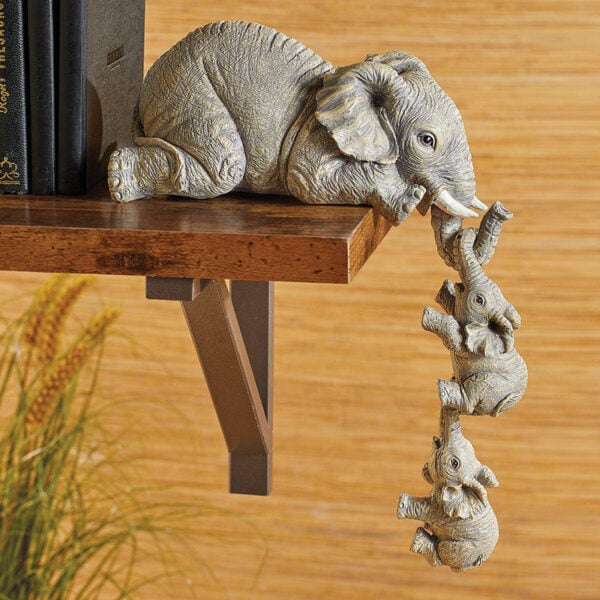 ❤ Unique Design – At Hopeelephant, we put love and effort into our creations. The texture of the elephant's skin is realistic and clear, bringing any part of your home or office to life.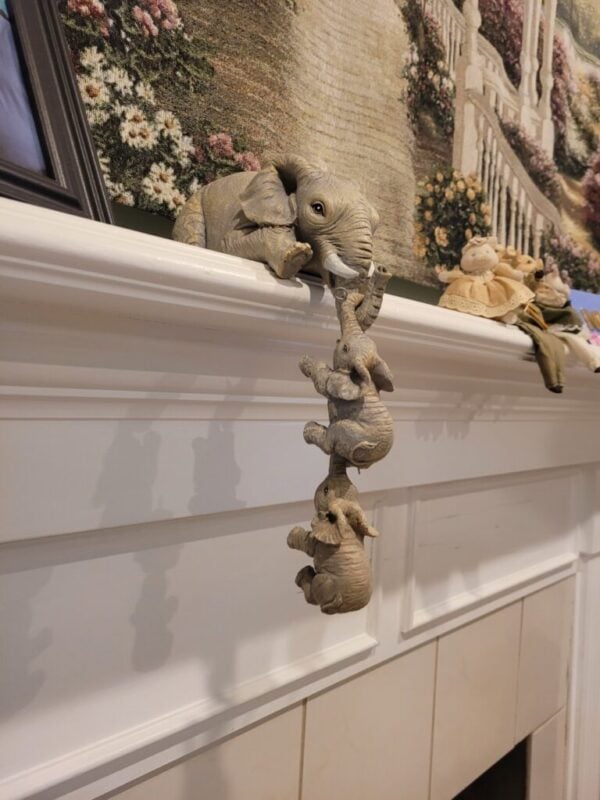 ❤ GOOD MATERIALS – We use high quality resin to handcraft the elephant, which is very lively. Large elephant statues and figurines add to its elegant design and help you easily have a charming table drape!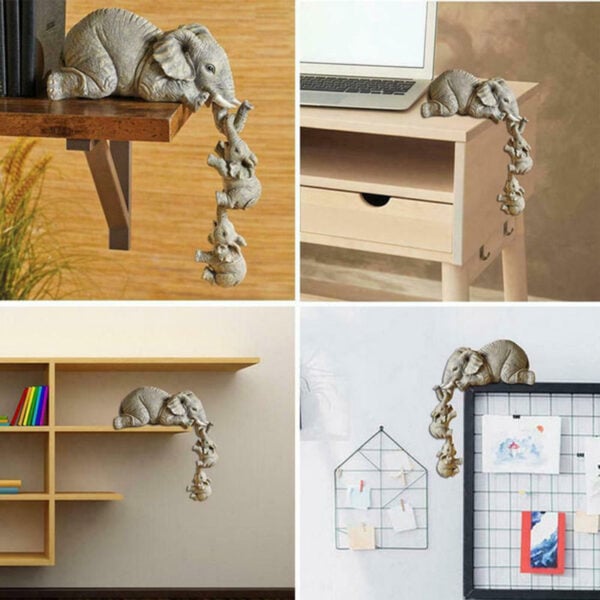 ❤ RECOMMENDED USE – Our metal elephant wall decor is perfect for both indoors and outdoors. This is a must have for any elephant lover's home. Widely used as living room decor, nursery decor, bedroom decor and nursery wall decor. At Hopeelephant, we highly recommend hanging these elephant decorations in your nursery or living room to create an animal loving environment.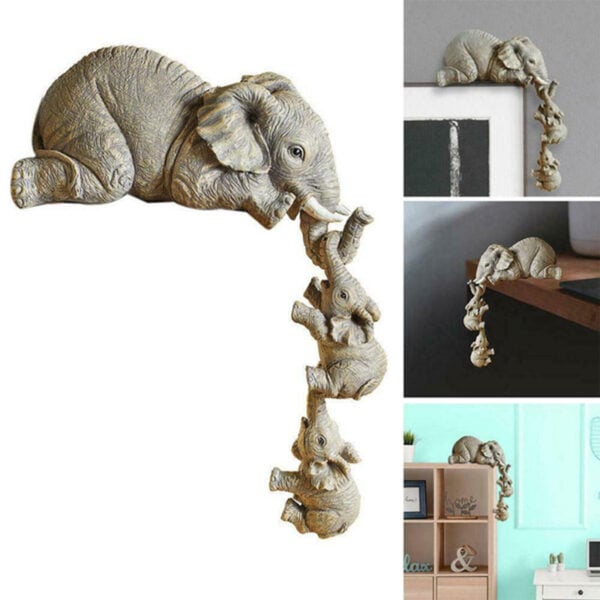 Detail:
Material:Resin
Handmade
Package include: Elephant Parent-child sculpture * 1