Electromagnetism Technology is used against Spiders, Ants, Cockroaches, Rats and Other Rodents and Ultrasound Technology, is used against Mosquitoes and Flies.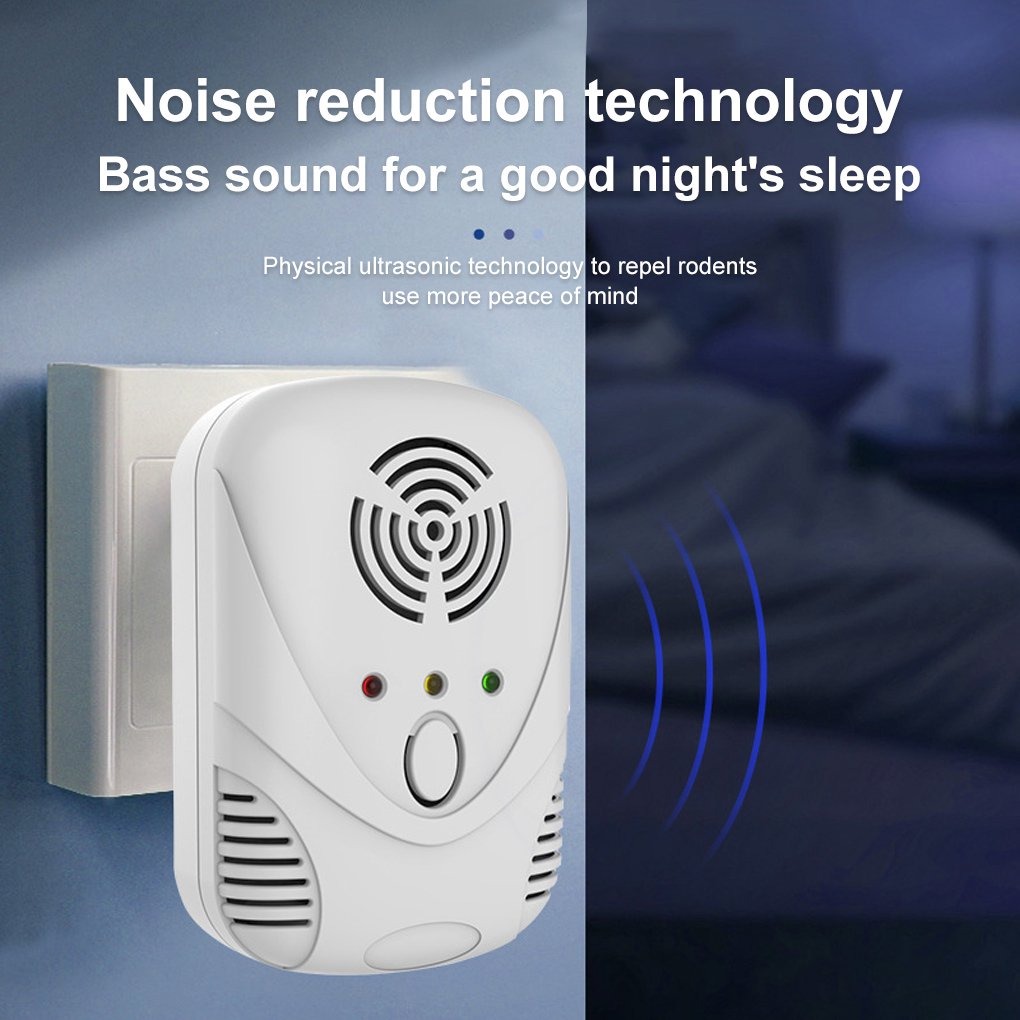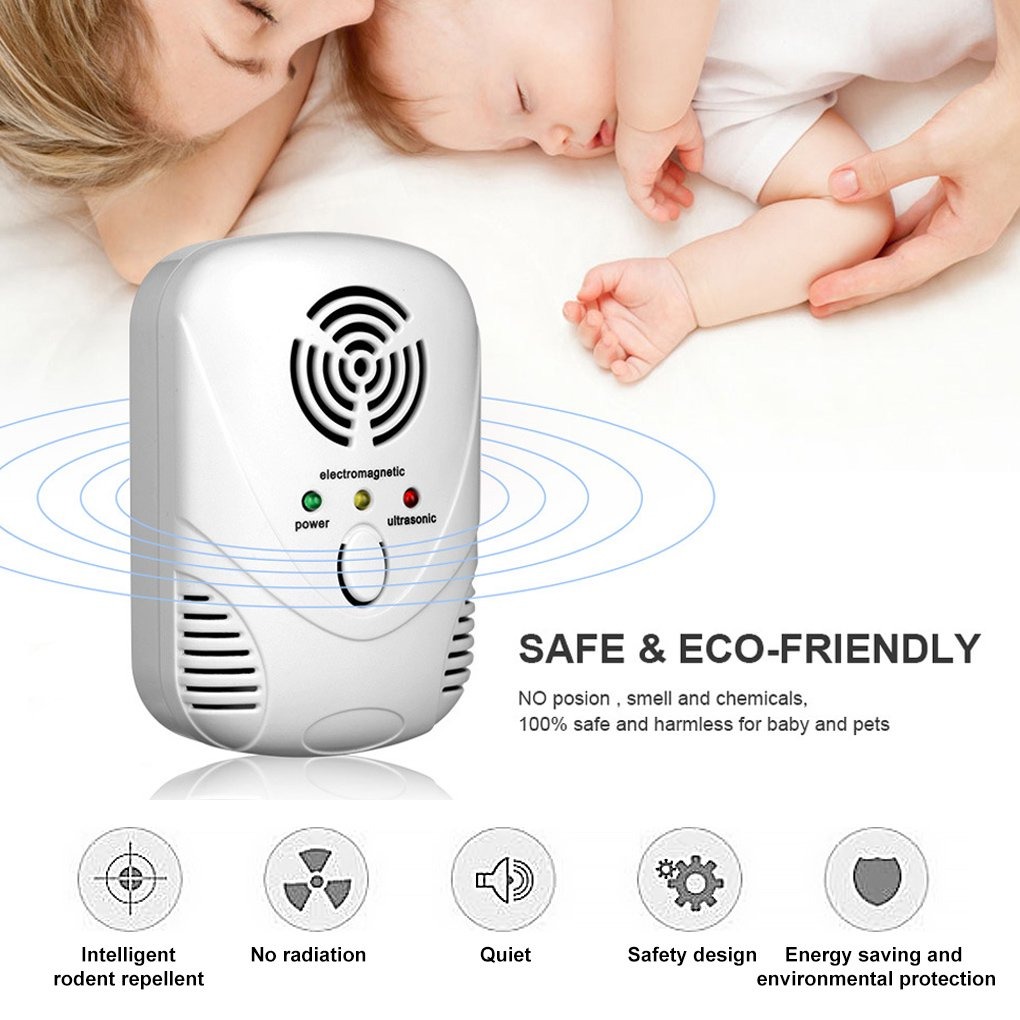 Electromagnetism sends electromagnetic pulses through the wiring in the walls of your home to create a hostile environment that makes pests pack up and go.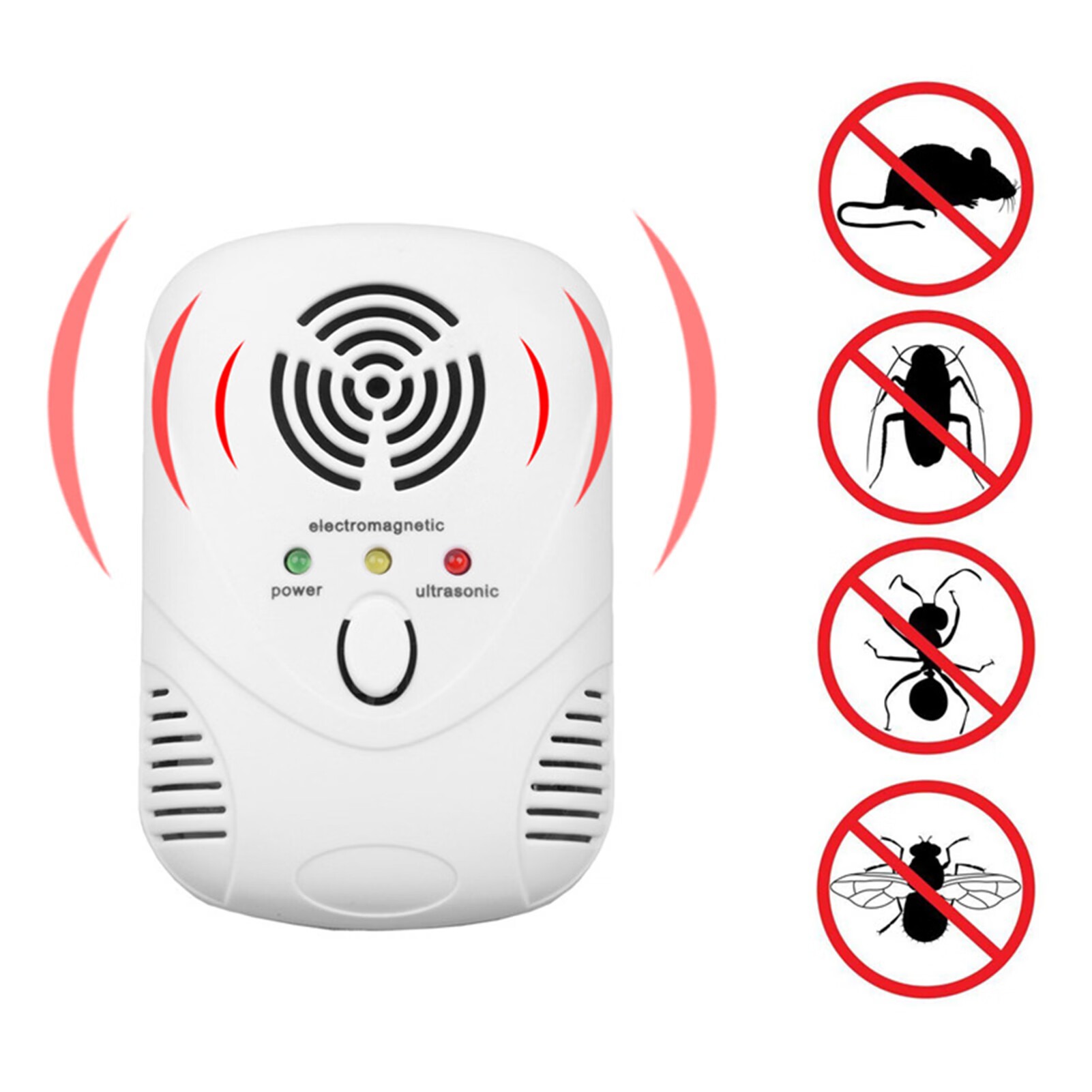 The Ultrasound Waves emitted intermittently by the device make life unbearable for pests so they flee the area of action of the ultrasound waves.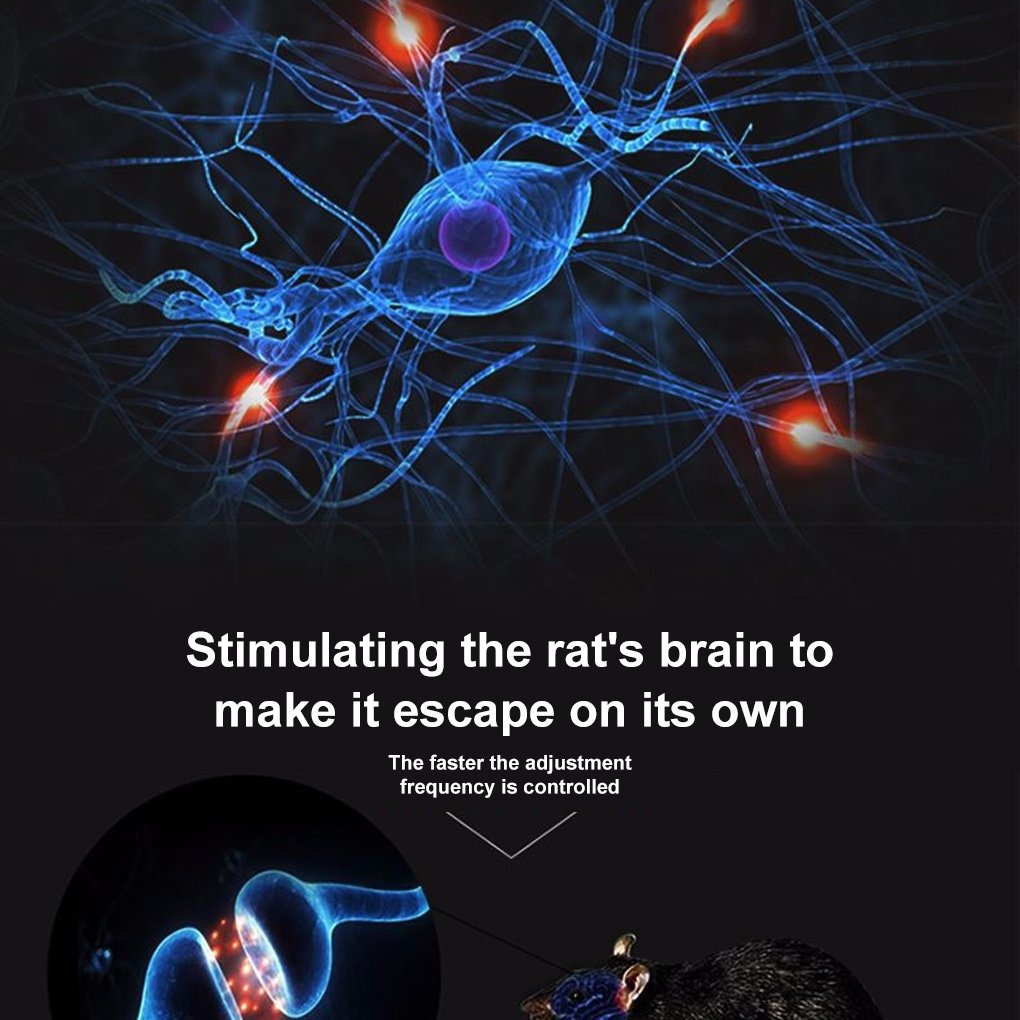 ENVIRONMENT-FRIENDLY - A product for home use that works 24-hours a day, 365-days a year with NO hazardous chemicals that are toxic or poisonous or that give off noxious odors.
Safe to use:

With a sonic wave design, this rat repeller is friendly to human and pets, the sonic wave only affect pests and rodents.

Adjustable: There are two band waves, 25-70Khz and 10-70Khz. This pest control device allows you to switch between 2 band waves to meet your different needs.

Suitable locations: This pest repeller is a good fit for places like home, office, barn, warehouse, supermarket, mall, and so on.

Power saving: This sonic rat repeller is low power consumption and won't cost much power while running, so you can always connect it to power.

Powerful: This pest control repeller is suitable for 200 square meters area, and the frequency is changed all the time to prevent pests from adapting.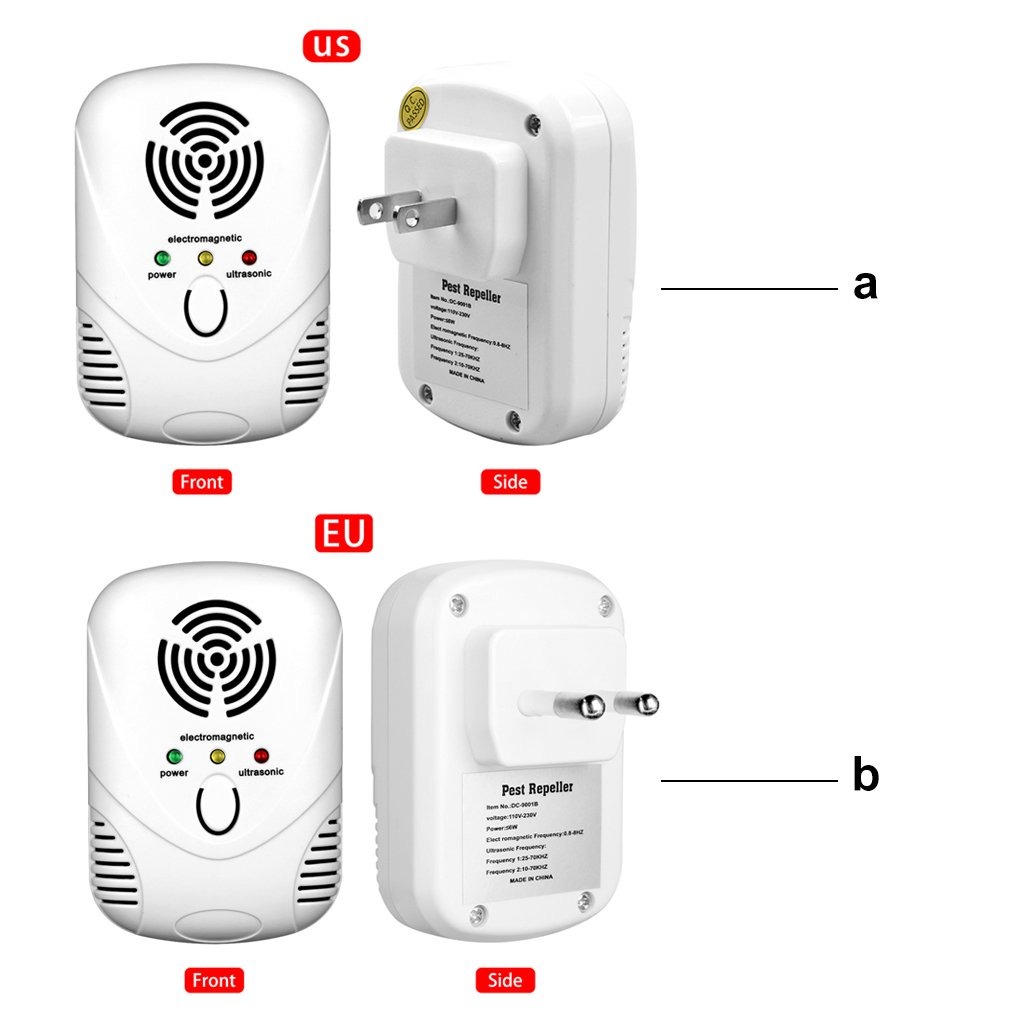 Specification:
Rated voltage: 110-230V.
Rated frequency: 50/60Hz.
Rated power: 3W.
Size(LxWxH): Approx. 9x3.8x6.2cm/3.54x1.50x2.44 inch.
Package Includes:
1* Piece Sonic Repeller.