🐶This wind chime is great for all Dachshund lovers!!!🐶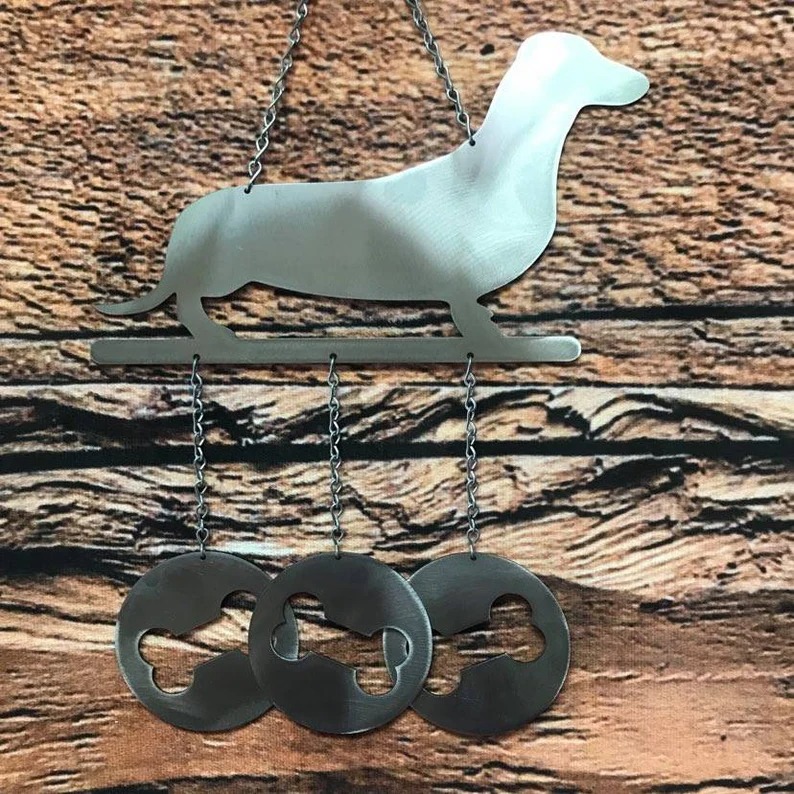 If you would like to paint your wind chime, a metal paint can be applied(this can be obtained from your local retail or hardware store).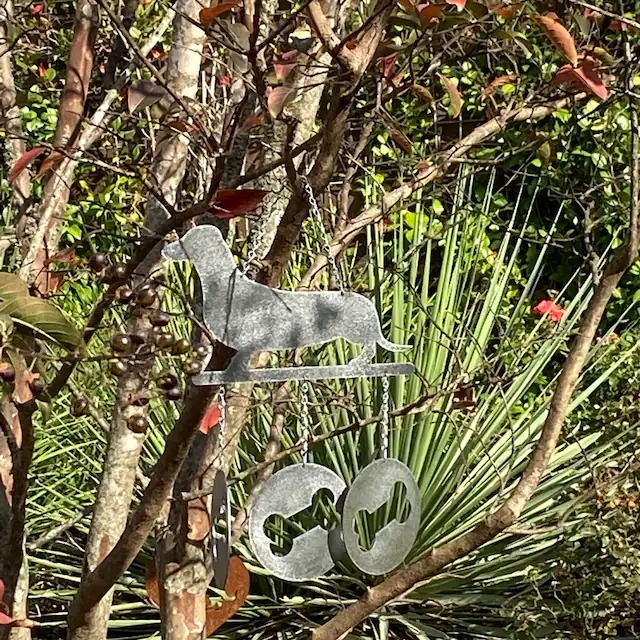 Light pleasant sound when wind is active.🥰🥰🥰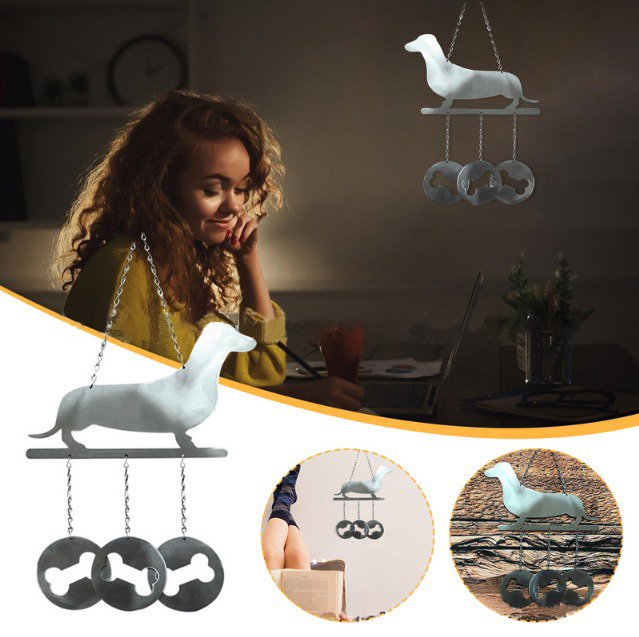 Each piece is unique.
With any metal work there can be sharp areas and should be handled with care.