👉👉 Looking for some Jurassic charm to spice up your home decor or office?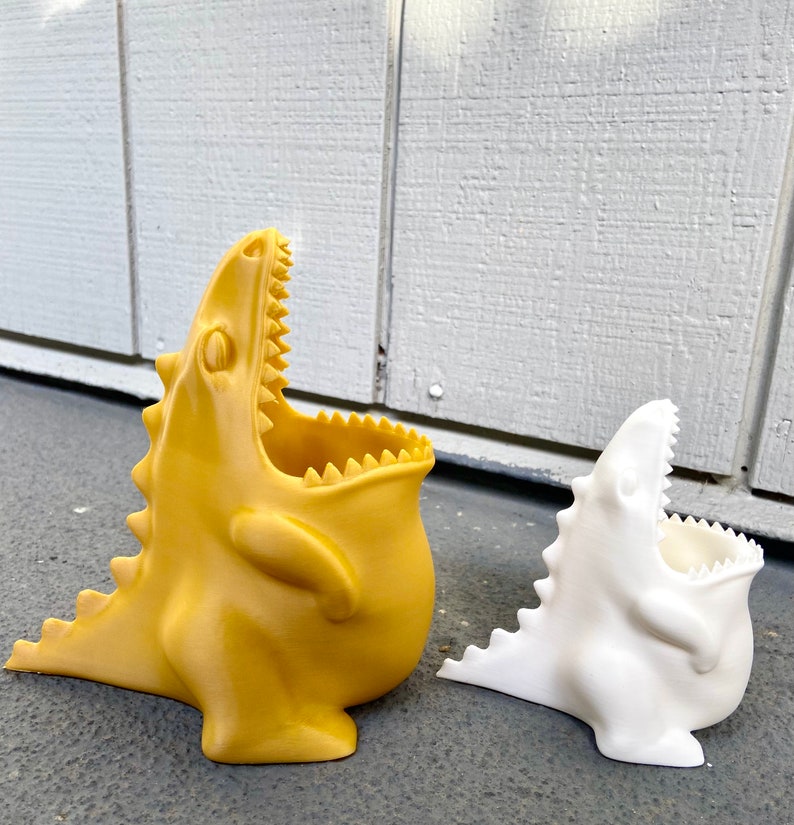 🐱‍🐉🐱‍🐉First, meet our new best friend, the Dinosaur Planter! He's so hungry for sunlight, that he'll make sure your plants get all the light they need to grow big and strong.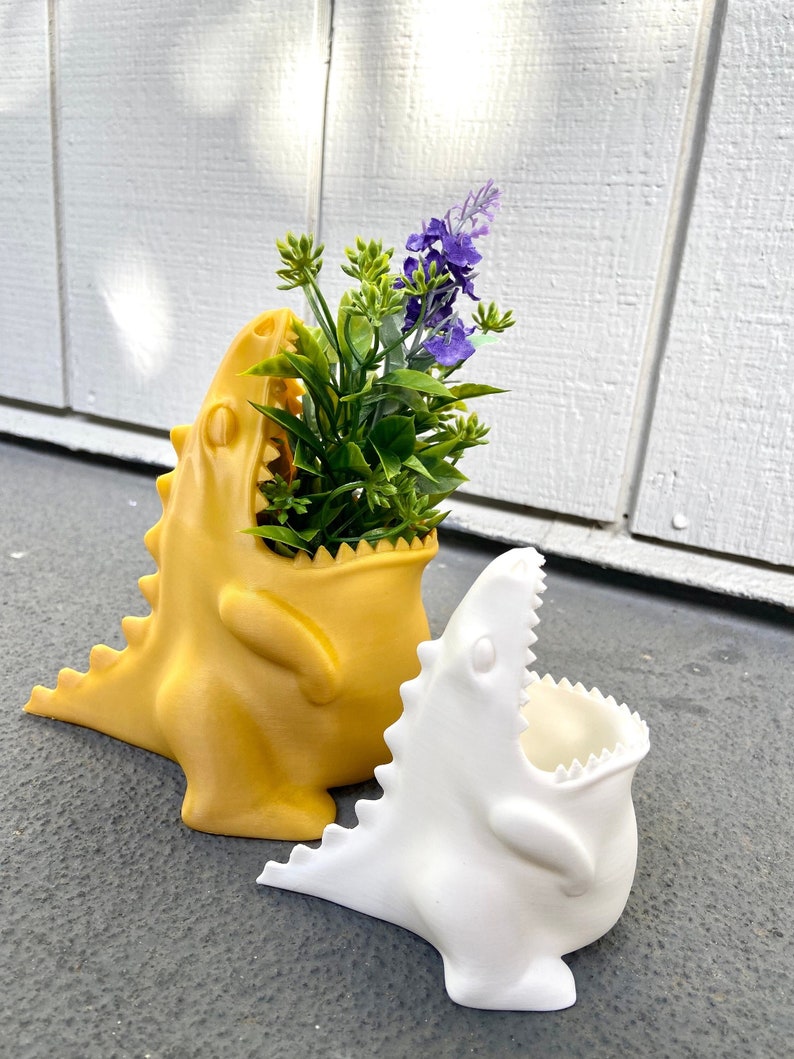 🐱‍🐉🐱‍🐉Next, we have the dinosaur pen holder. This clever little creation will keep your pens and pencils organized while adding some prehistoric pizzazz to your desk. And with his insatiable appetite, he'll make sure your pens never go missing!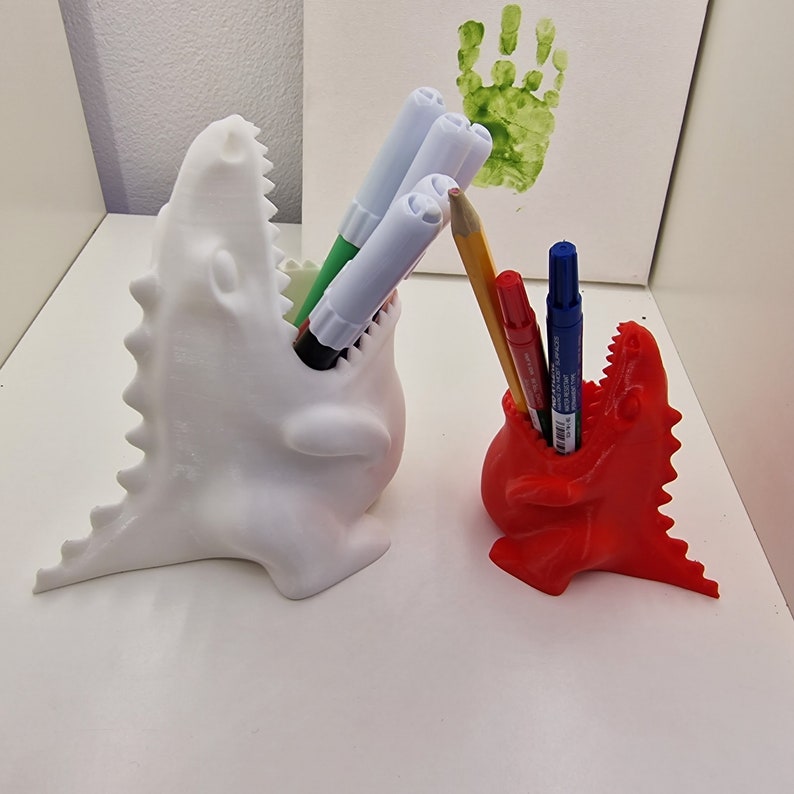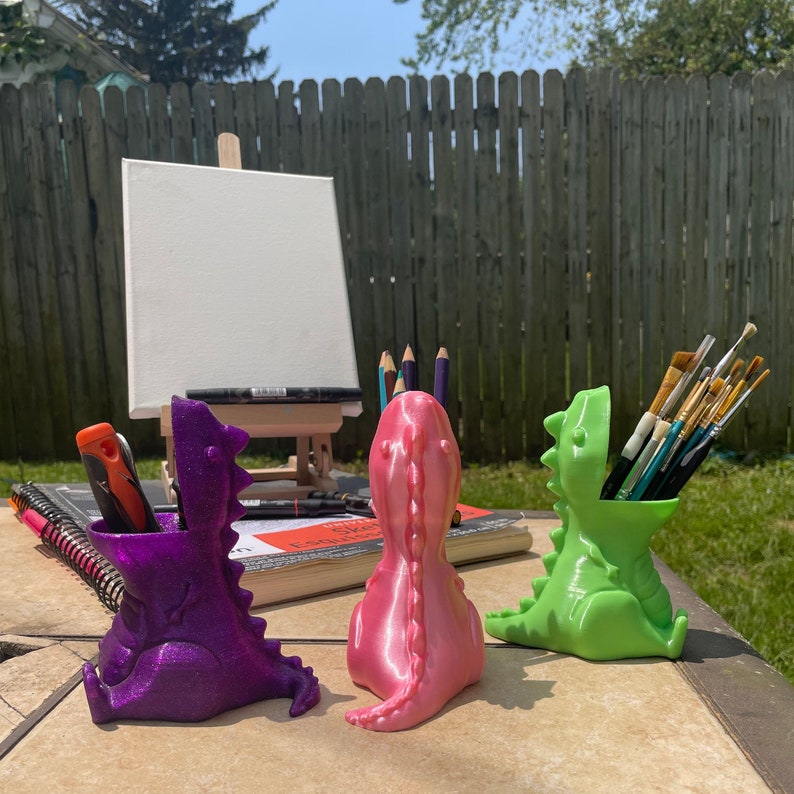 🐱‍🐉🐱‍🐉Finally, we have our dinosaur kitchen utensils. These hungry little guys are just begging to be let loose in your kitchen! From spatulas to ladles, our utensils have all the basic food groups covered. And with their big, wide-open mouths, they'll never miss a bite!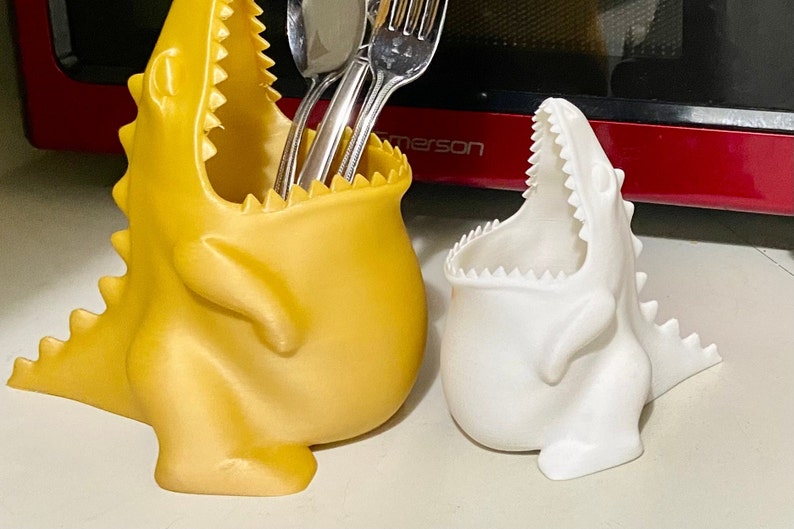 🐱‍🐉✔️ Available in 3 sizes:

* Small - 2.8 x 4.1 x 4.2 in
* Medium - 4.3 x 5.8 x 6.0 in
* Large - 4.8 x 7.6 x 7.8 in