👍THE SMALL THINGS MAKE LIFE GREAT!

PROPERTIES:
1. Wide range of applications: It can be used for all kinds of cables, including computer/TV cables, power cables, USB cables and network cables. It is suitable for any smooth and clean surface in home or office including marble, desk, wood, glass, metal and rubber.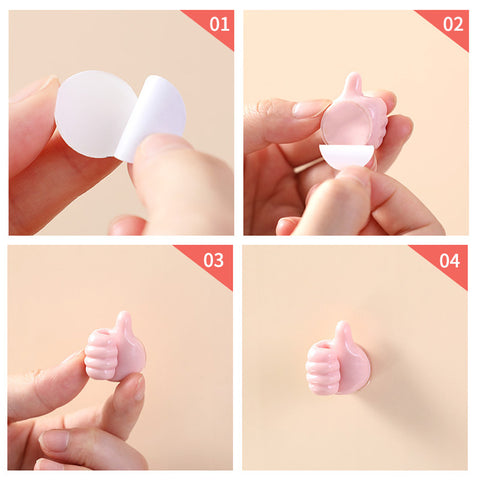 2. Easy to Remove: With an adhesive pad, you no longer have to worry about leaving sticky residue after breaking the clip.
3. Dual Functions: It is not only a convenient cord storage clip, but also a holder to hold pens, toothbrushes or dental floss, etc., which can store everything in daily life.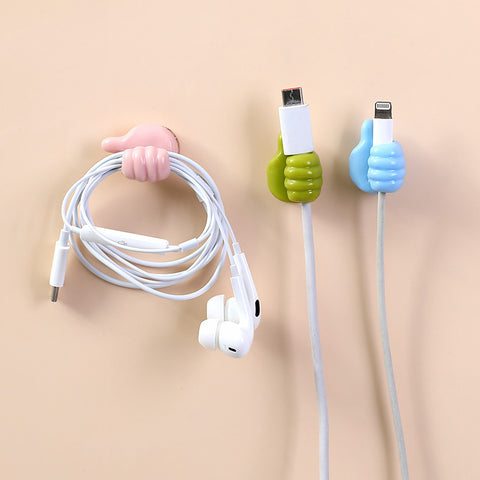 4. Strong Adhesive Pad: The self-adhesive small hand clip has a strong adhesive pad, which can peel the label and stick it anywhere you need in a few seconds. No hammer holes or connecting screws.
5. Organize Efficiently: It helps to keep your desk, car, home, office nice and tidy and efficiently organize all kinds of messy cords.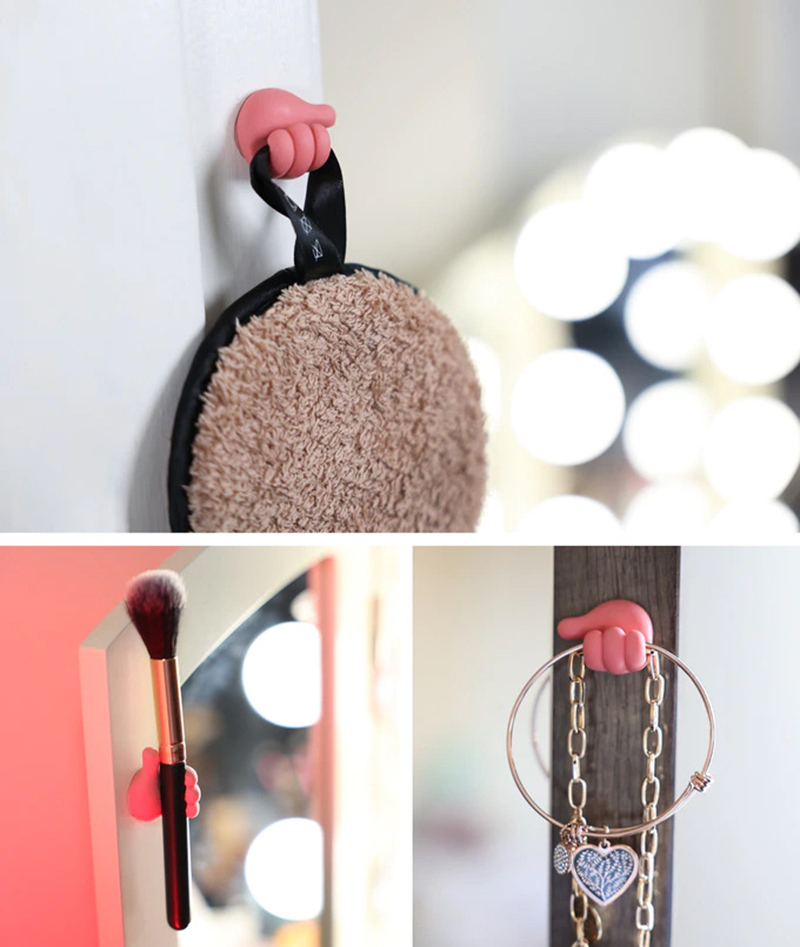 SPECIFICATIONS:
Material: ABS
Color: as shown
Weight: 10G
Size: 2*2CM
Package: 4/8* Creative Hand Gesture Hook