Makeup clutter causes frustration and wastes precious time during a morning routine.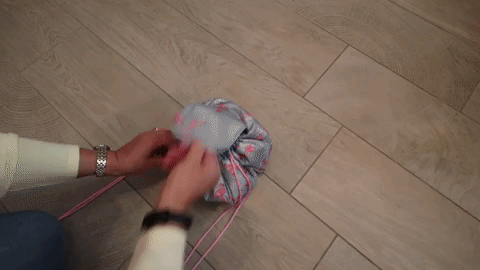 Make your routine Quick and easy with Cosmetics Pouch.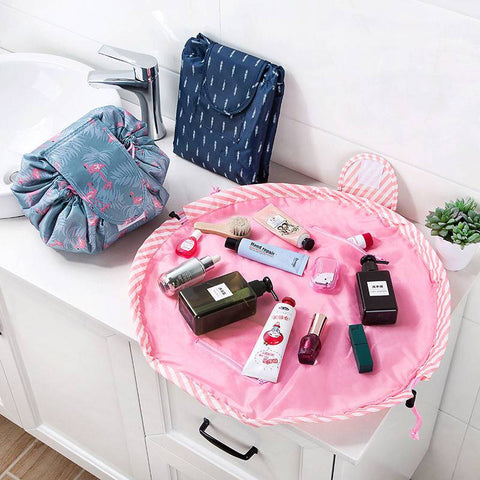 MAIN FEATURES:
✔ EASILY FIND WHAT YOU NEED - Digging through the constant clutter of your makeup bag is a thing of the past. Magoloft™ spreads out completely flat allowing you to find what you need. When you need it.
✔ PACK UP INSTANTLY - Packing up all your products is no longer a chore. Just place everything on the open makeup bag, and pull the strings to close. It really is that simple.
✔ EFFORTLESS CLEANING - We've all been there, you get a new makeup bag and within 2 days it looks 2 years old. ScrunchSac™ Unique fabric means minimal to no cleaning is needed!
✔ PERFECT ON THE GO - Makeup and traveling can be frustrating. But Magoloft™ not only saves time, but is made from shock and waterproof material which protects your expensive makeup.
✔ KEEP YOUR ORDER MONEY-BACK GUARANTEE - If you're not 100% satisfied with your new Magoloft™ after 30 days, we'll completely refund you. And you can keep your order for FREE. Simple as that.

DESCRIPTION:
The unique design eliminates all your makeup frustrations. Digging through layers and layers of old makeup to find that one mascara you can never find certainly gets tedious! Or not being able to even close the zipper on your makeup bag because it's too full. Everyone has been there.
Not only is it perfect as a normal makeup bag but it's waterproof and shock resistant material means it's perfect for on the go travel as well!
When was the last time you cleaned your makeup bag? Well you might want to know that 9/10 makeup bags contain harmful bacteria due to them not being washed or cleaned. Which is why we designed Magoloft™ to be completely washing machine friendly, a damp towel or cloth is all that's needed to clean!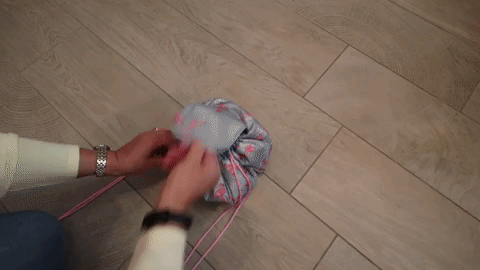 SPECIFICATIONS:
Product category: Cosmetic bag
Material: Oxford cloth
Size: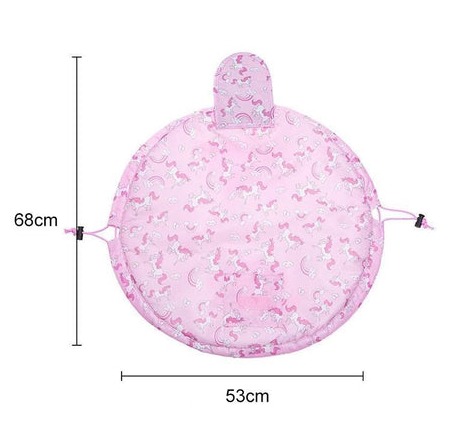 PACKAGE INCLUDES: