Want flowers that will never wilt?
Decorate your garden with these Artificial Chrysanthemum Lights! Bring a kind of eternal vitality to your garden! Let you enjoy the glamorous light in the evening!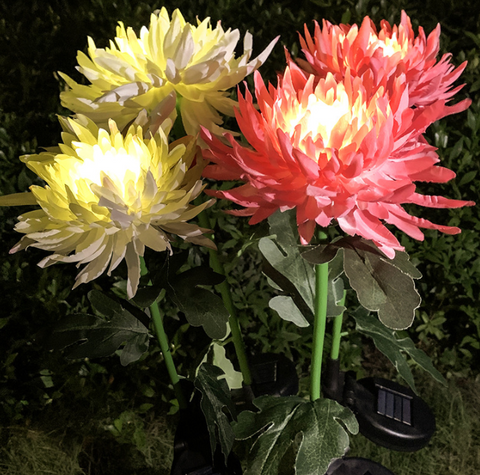 You can search far and wide and never find another illuminated garden decoration as nice as these outside solar lights.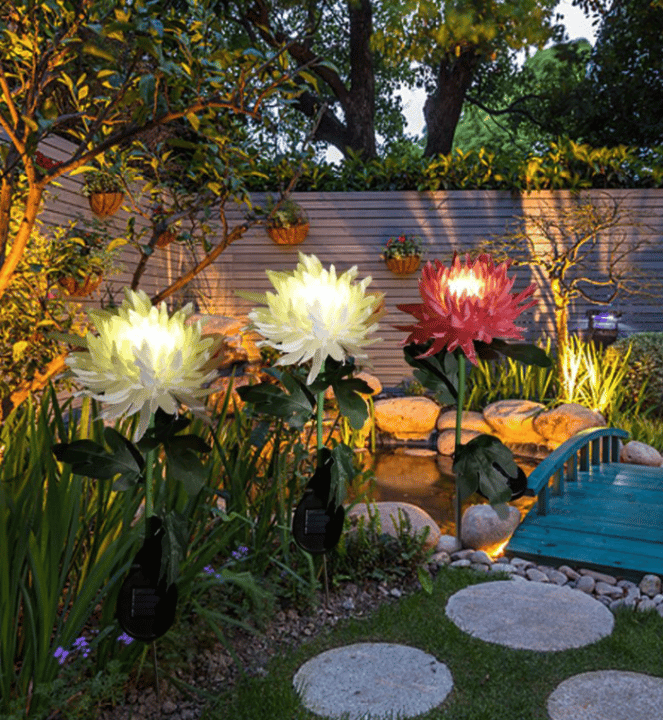 Fully driven by the sun, the accent lights will automatically turn on at dusk!
You don't need to deal with any electricity bills to get all these wonders!
Use the most eye-catching color-changing chrysanthemum lantern to turn your outdoor space into a charming place!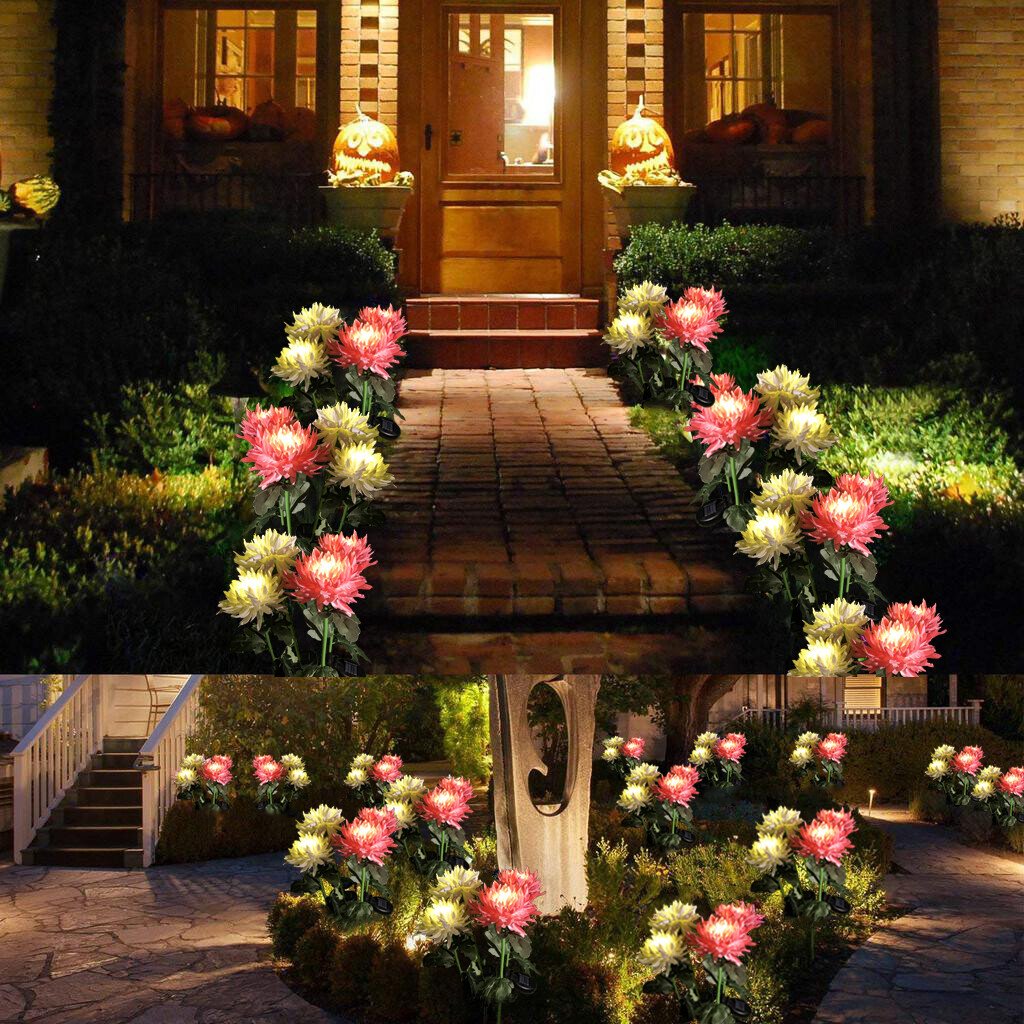 Features:
Installs anywhere that gets direct sunlight.
Chrysanthemum flower solar powered garden/yard stake color-changing light has sediment stem will light up.
Perfect for decorating your garden, balcony, lawn, etc.
The light turns on automatically when dark with a manual on/off switch.
Perfect for use where conventional electrical supply is unavailable.
Waterproof IP55, as long as not being soaked in water.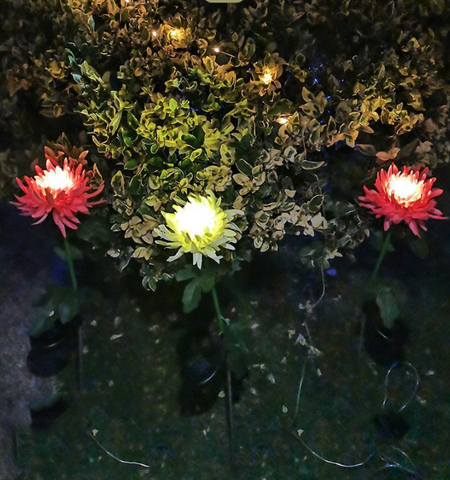 It will be functioning in all weathers.
Last 5-6 Hours On Full Charge.
Optically controlled solar lanterns and wireless.

Specifications:
Size: High 28''
Color: Yellow, White, Pink
Led Lights: Solar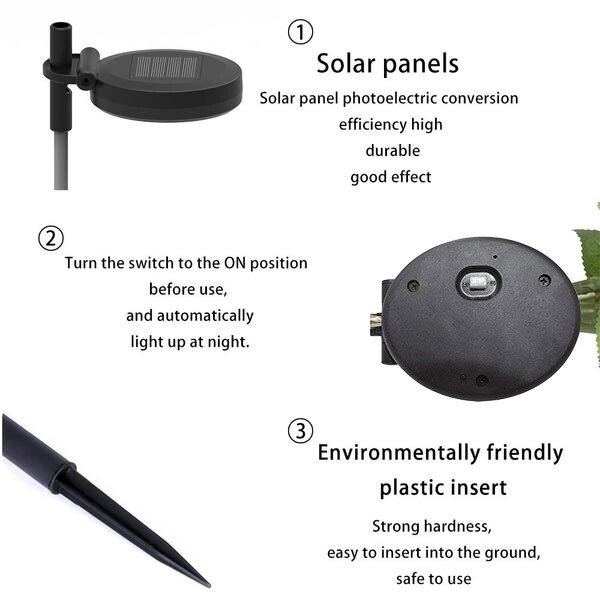 SHIPPING
We will be very grateful for your patience and understanding because we will strive to meet the needs while ensuring that each piece meets our high-quality standards.