🤣These chickens in different shapes are sure to bring extra cheer to your family at Christmas🎄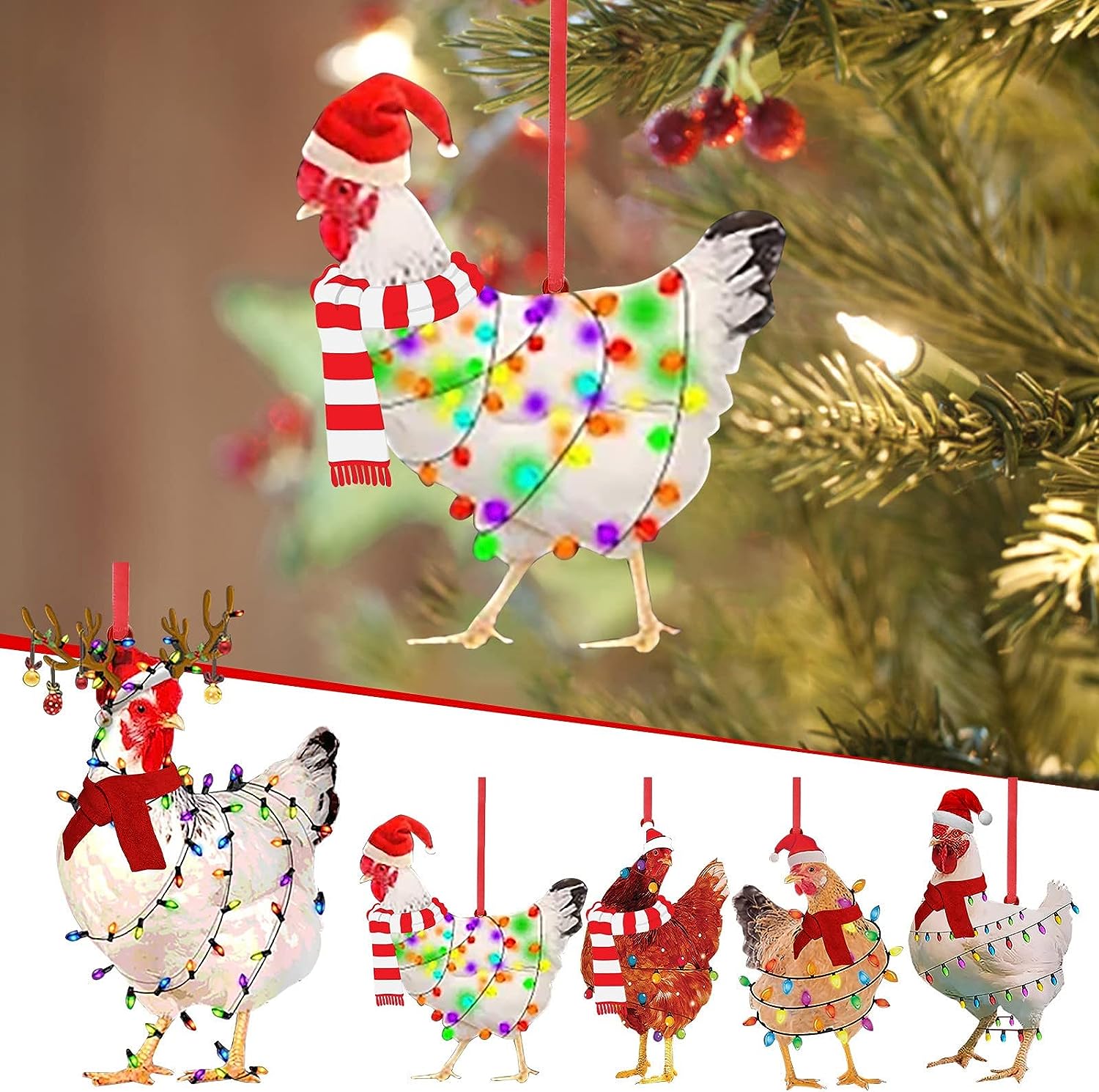 🐓 Creative Christmas Scarf Chicken: Our wooden ornaments in different styles with creative designs and bright colors. Christmas scarf chicken designs are popular with kids.

🐓 Durable Christmas Tree Pendant: Made from thick, strong, fine wood that can be used repeatedly for years, premium printing techniques produce clear and bright patterns that are easy to maintain in shape and color.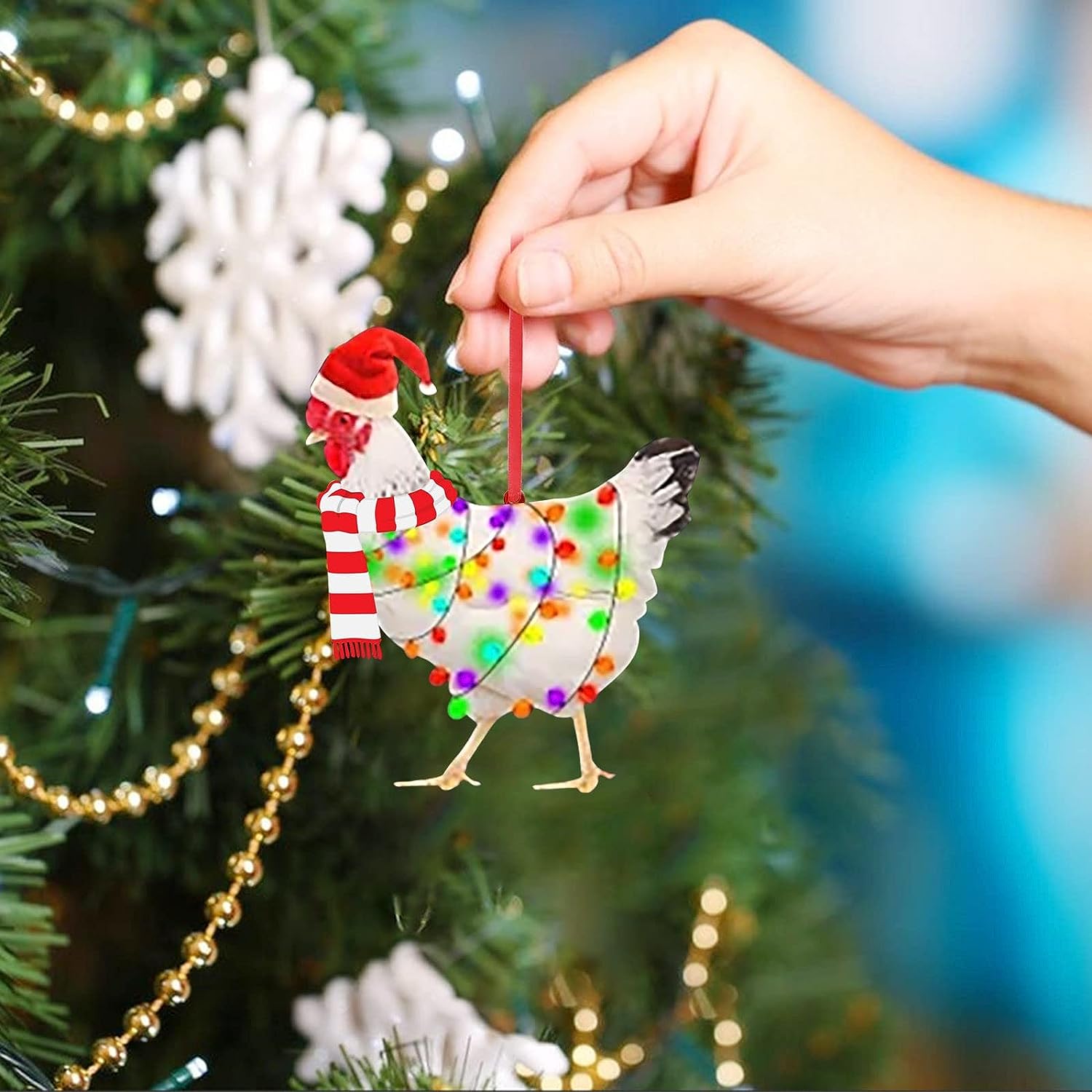 🐓

Acrylic

Christmas Ornaments: Each

Acrylic

trim comes with a cord for easy hanging. Perfect for hanging on the Christmas tree, hanging on the car pendant home or office to create an amazing Christmas atmosphere decoration.

🐓 Proper Size for Xmas Tree Decor: Each shape of Christmas chicken comes in a different size, with an average length of 3.1 x height 3.1 inches. Suitable for all types of Christmas tree decorations. Hang up cute pendants and let's use them to add more fun to your life.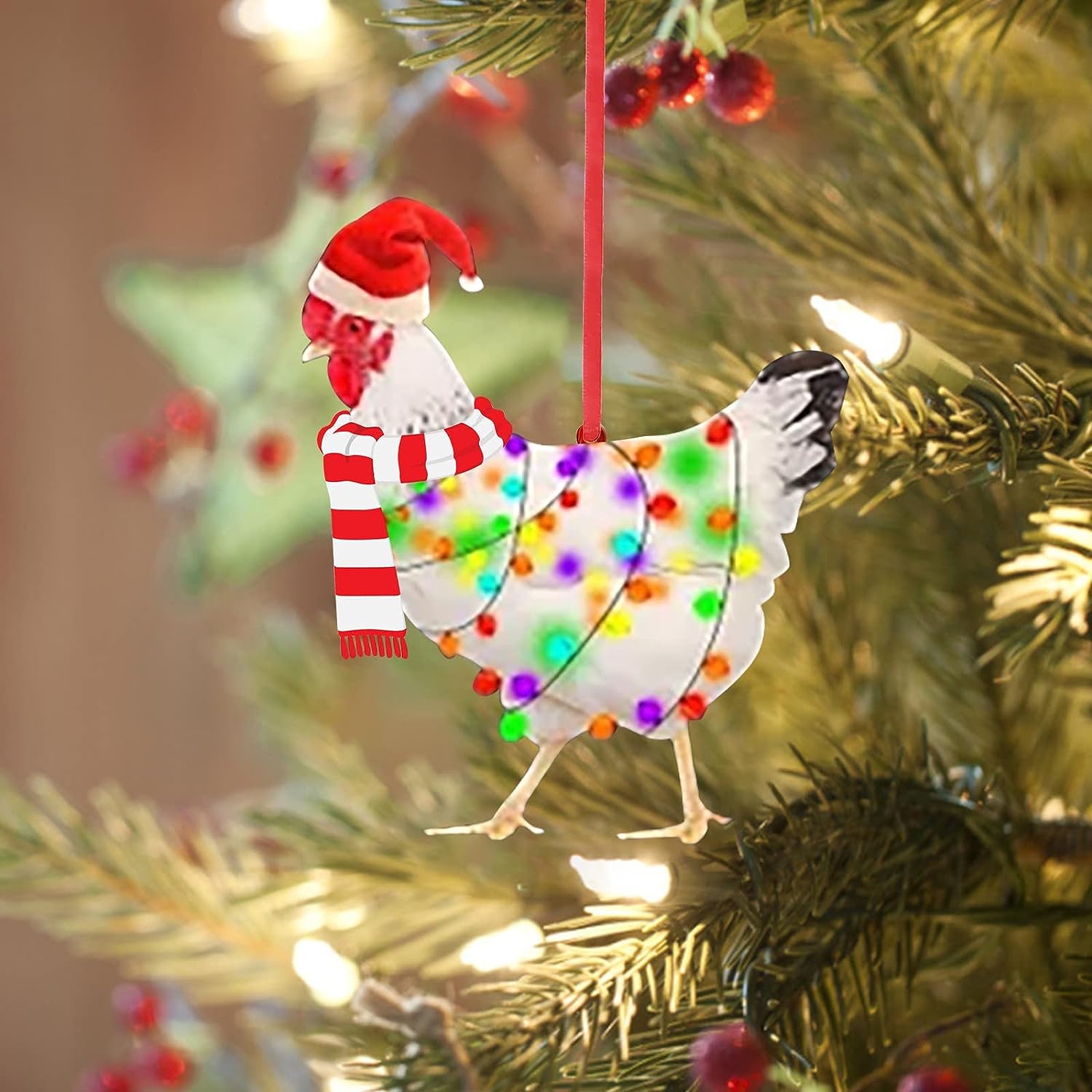 🐓 Perfect Christmas Gift for Kids: A Christmas gift for 2023, this unique decoration is the perfect and memorable Christmas gift for family and friends! Hang this Christmas chickens on the Christmas tree or as a holiday gift for family and friends. This will be the perfect way to create lasting and loving memories.