Make an unforgettable impression on everyone who sees your new clothes.
Kawaii Cat Mini Statue is a beautiful and fashionable choice to entertain your favorite cat friends.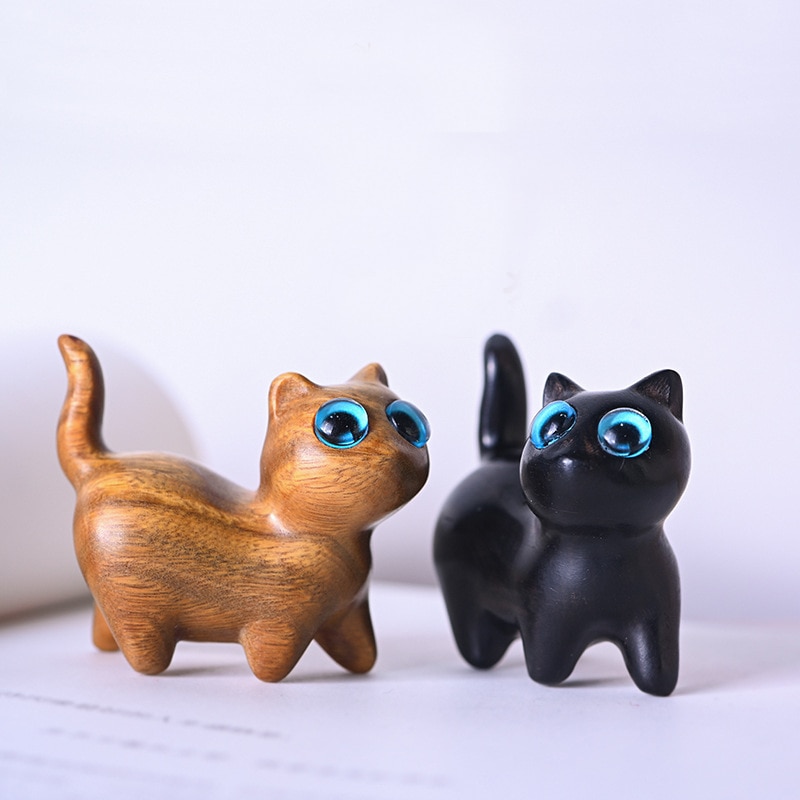 Description:
The cute cat-shaped mini ornaments are lively and interesting.
High-quality rosewood material, inlaid with glass eyes.
It can be used as a desktop ornament or as a mobile phone chain, keychain, necklace accessory, etc.
Blue eyes are the feature of this product. This ingenious design highlights the agility of cats, adds exquisite decoration to any room, and will dazzle cat lovers with its elegant style.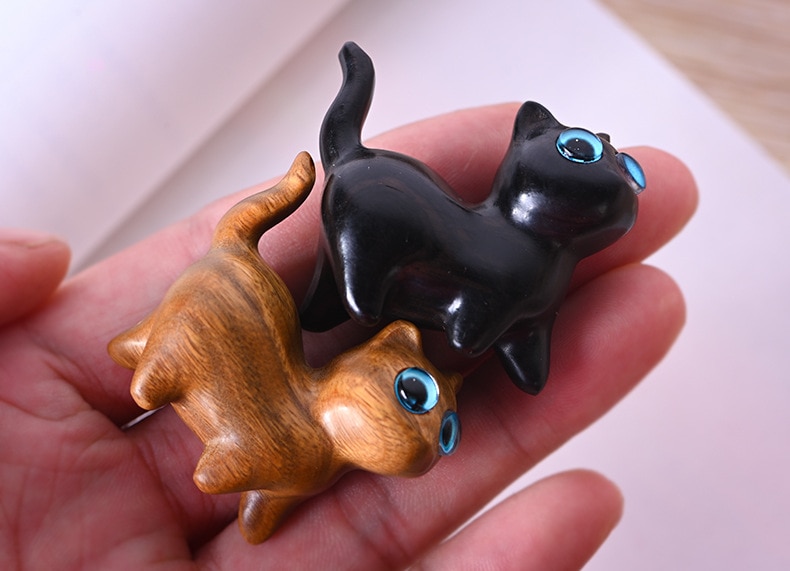 Details
Size: 1.73*0.9*1.5in
Colors: Wooden/Black
🎁PACKAGE INCLUDES
1 × Sandalwood hand-carved wood cat