These adorable, miniature handcrafted Bunny Rabbits make a delightful addition to a child's Easter basket or a sweet gift at any time of year!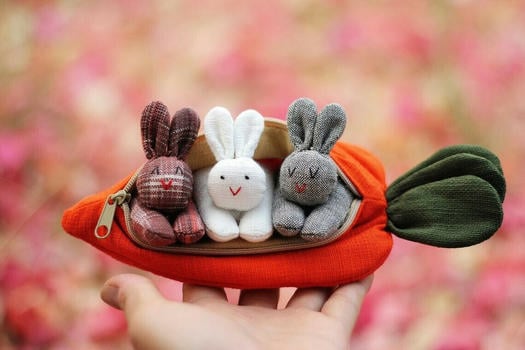 Made of hand-woven cotton, these sweet bunnies come nestled inside in a cute, zippered carrot pouch. Whenever three special friends are needed, they're ready to pop out!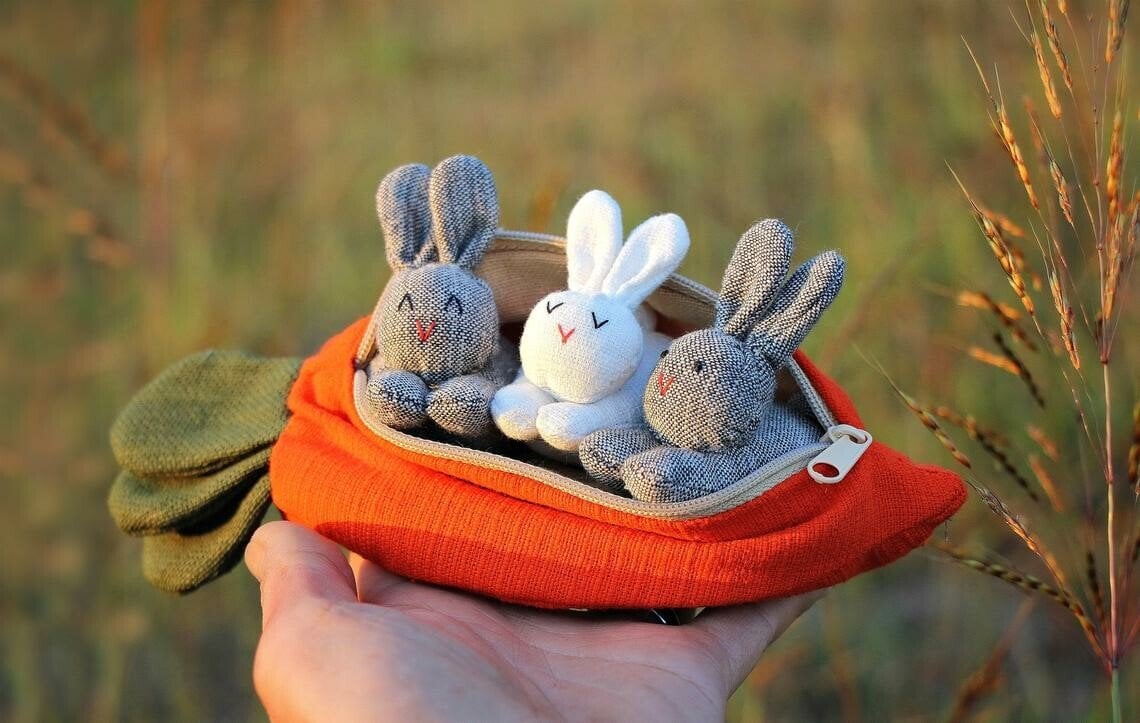 This unique toy is great to take along on the go: to a restaurant, in the car, or on an airplane. When a child needs distraction or comfort, the appearance of these special bunnies can make all the difference. Their charming, embroidered faces are sure to delight!

The added convenience of the carrot carrying bag makes it an easy toy to keep in tucked in a purse or stroller bag.
Specification
SIZE: Each bunny measures approx. 2.4 inches long; Carrot measures 7 inches long (Carrot purse:5cm H × 19cm W × 5cm D
Bunnies: 7cm H × 3cm W × 5cm D).
MATERIALS: Hand-woven cotton

Package including:
3*Rabbits(you choose the colors), 1*Carrot Pouch