✨✨Beautiful and unique birds wind chimes.✨✨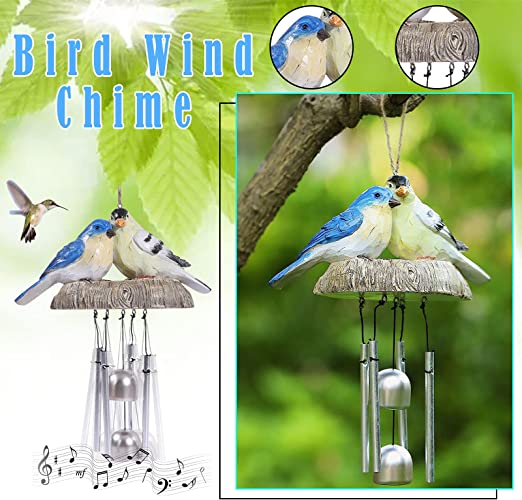 The bell made a pleasant sound in the wind. Very detailed birds to liven up your garden.
Made of resin and copper material. Good materials make good products. Bright colors make the birds lively and cute.
Hang it on a garden balcony, by a window or anywhere you want.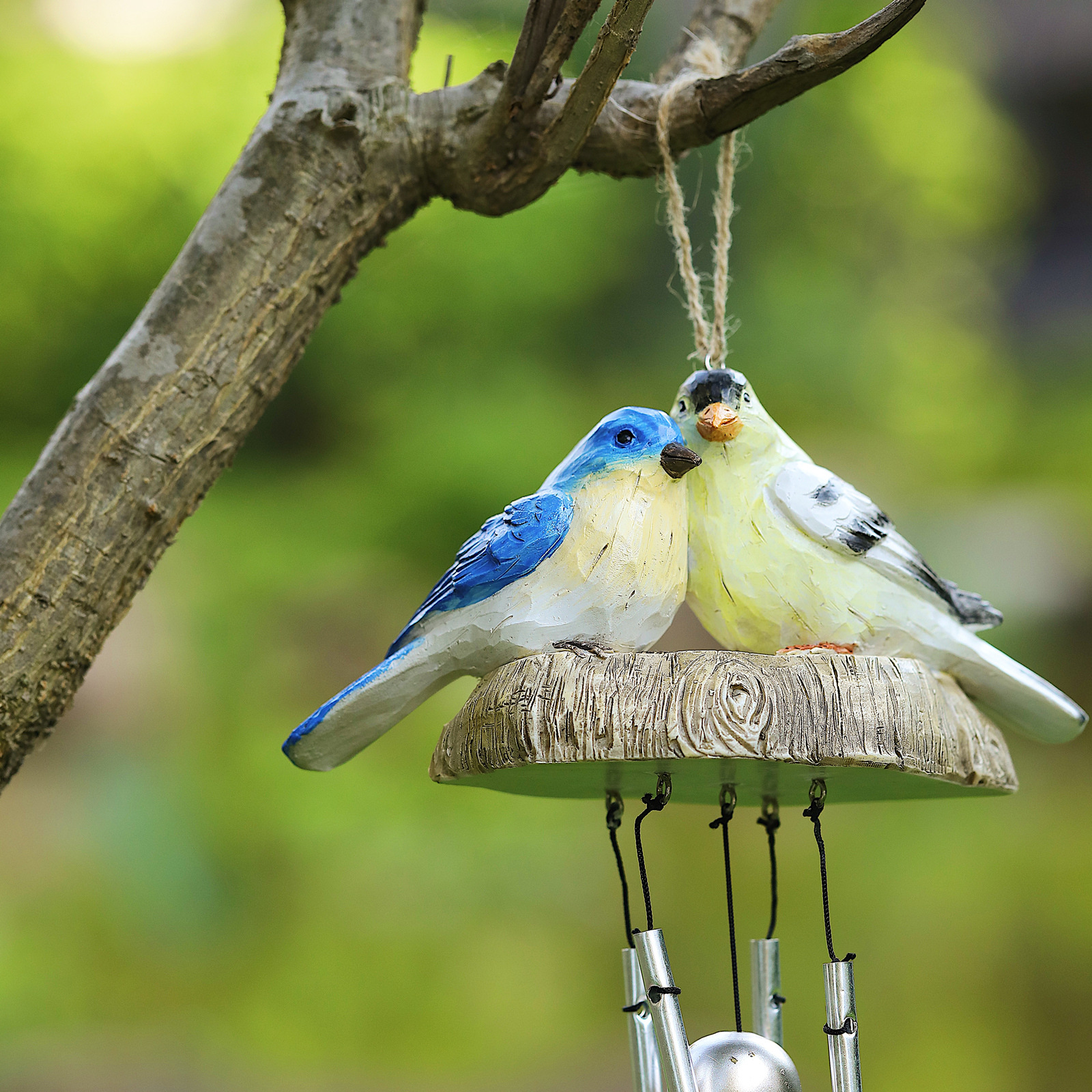 Unique wind chime. 2 bells makes a nice sound in the wind.Very detailed bird make your garden more energetic.
The bell is made of copper alloy, crisp sound, clear rhyme. Wind Chimes is a mascot, a symbol of good luck,When Wind Chimes is blowing, it will bring great sound, and pleasing.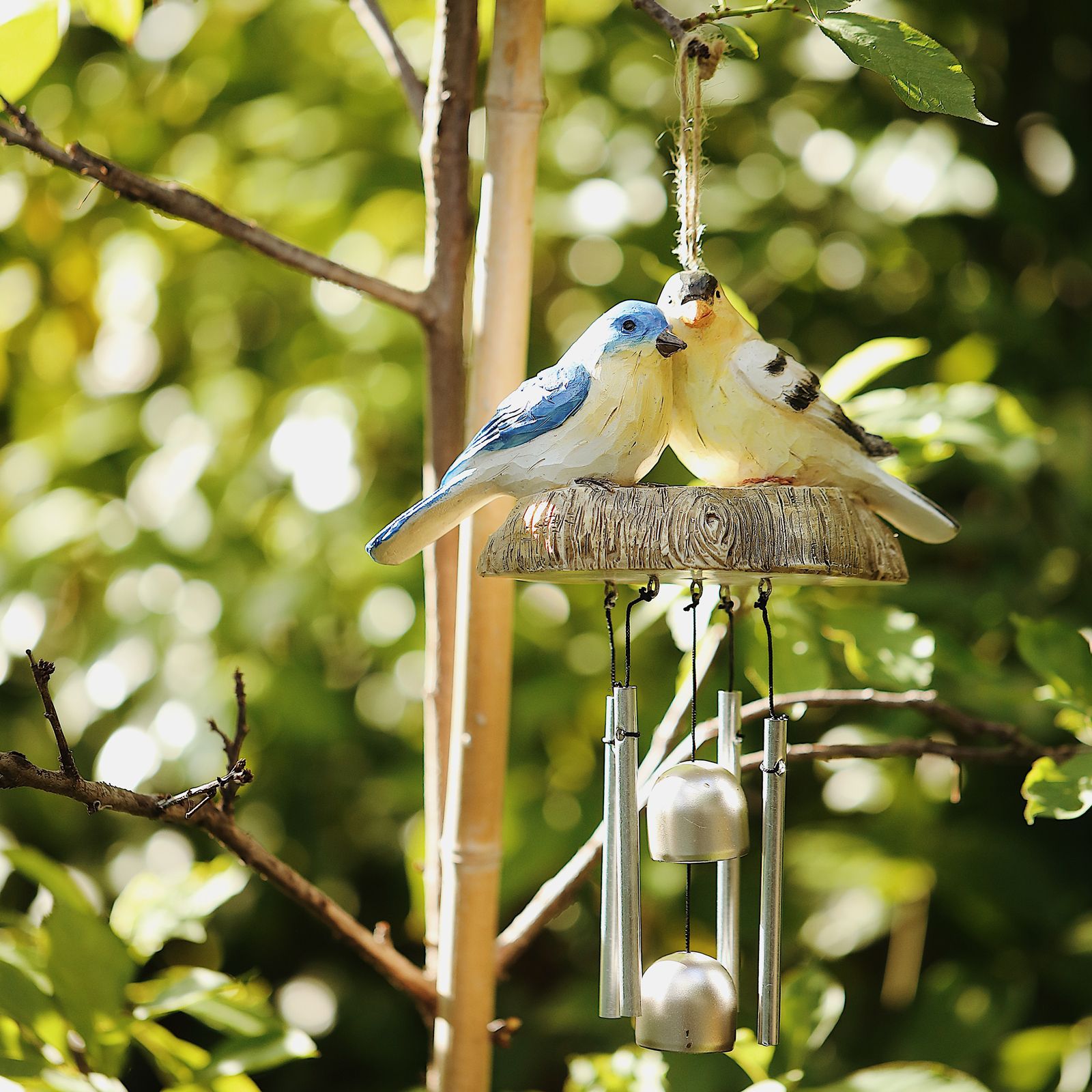 Environmental resin and copper material, high-grade style and overall beauty are the characteristics of this product.
Wind Chimes comes with a hook that makes it easier to hang your new chime on the window, tree, plant or can be hung in the garden, patio, balcony and other places.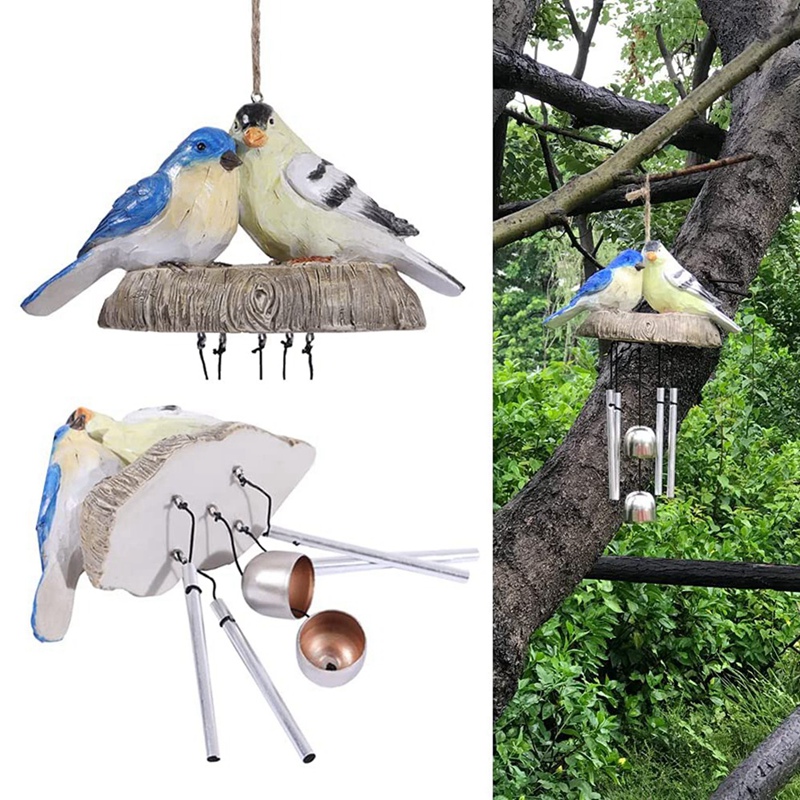 Wind chimes represent good wishes. Wind Chimes also is a Perfect gift for the patio, garden, and anywhere you wish to add beautiful melodies to your environment. The Wind Chimes make a great gift for all occasions. It is a perfect choice as a gift for Mother or Christmas Present.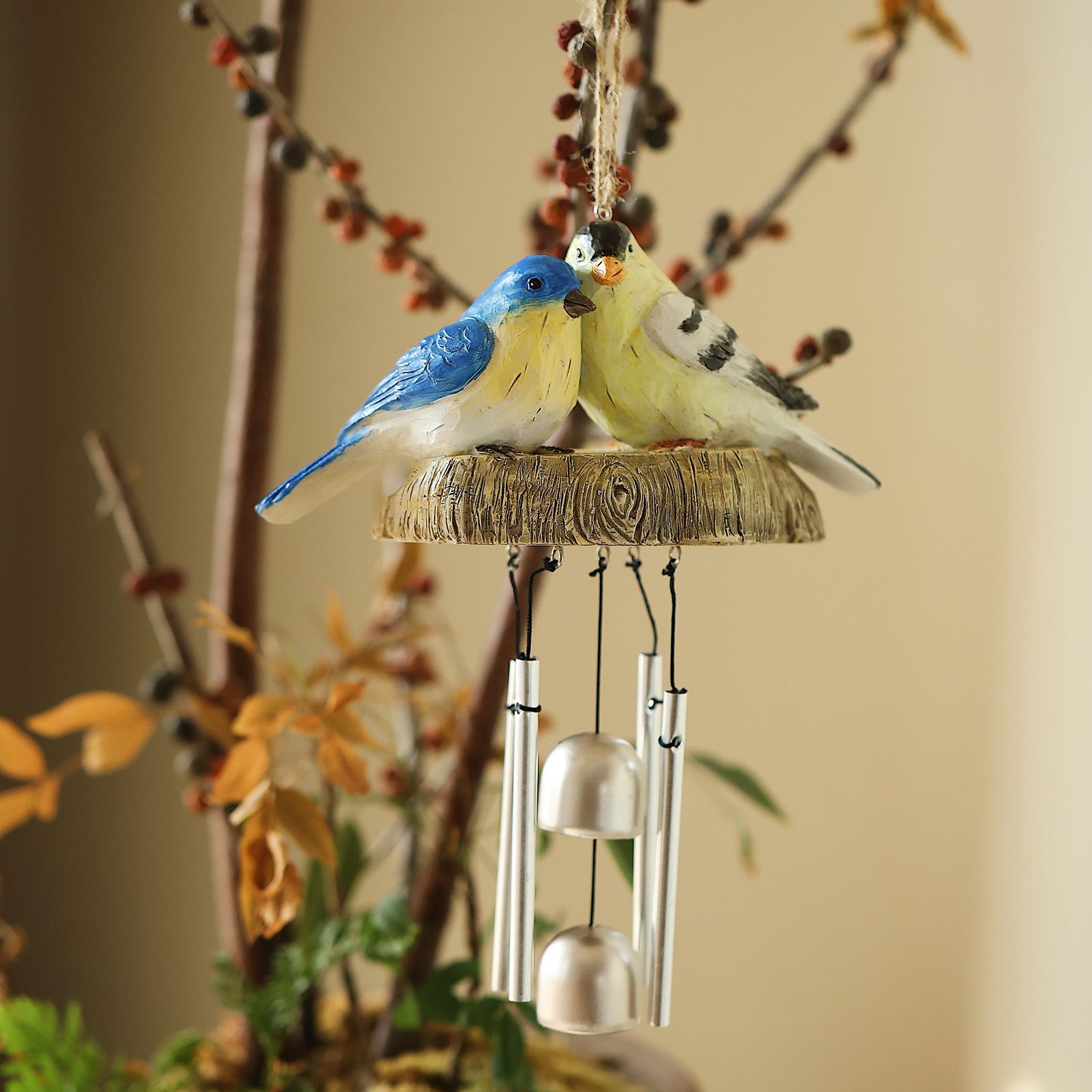 Specification:
Product Name: Little Bird Wind Chime
Product size: 14*17*7cm
Material: resin + copper
Package Included:
1PC X Bird Wind Chime