🐦🦜
Also offer your feather friends a cozy home.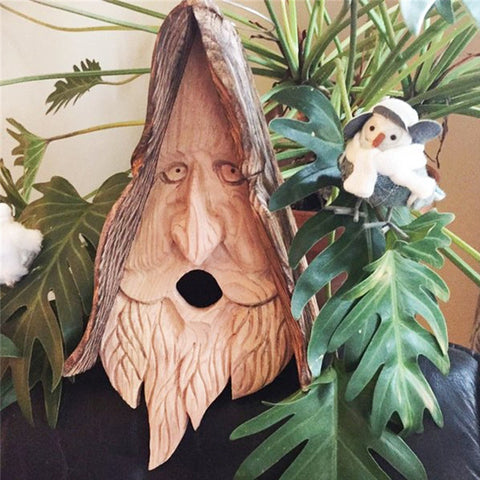 FEATURES
🏘️OLD MAN FACE DESIGN-Gracious Grandpa greets little life with a smile. You will find that his mouth is the door to the house, with a lot of space inside.

🏘️SLOPING ROOF-Sloping roof to allow rain drainage and keep the birdhouse dry during wetter periods. Attract wild birds, ideal for a variety of small wild birds such as robins, blue tits, sparrows, great tits and nuthatches.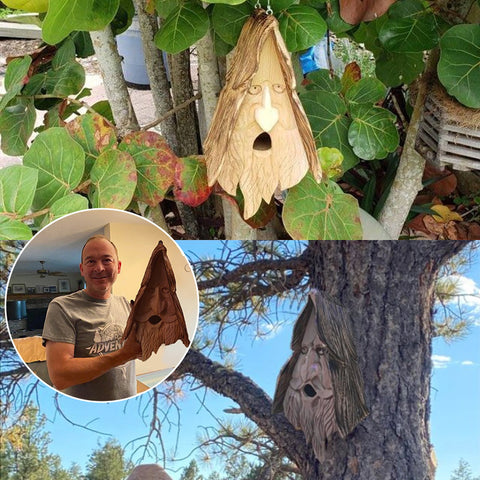 🏘️RELIABLE MATERIALS-This is all freely hand carved from cedar wood and not computer generated so it is truly a work of art and will give you many years of enjoyment and does not require sealing.

🏘️GARDEN DECORATIONS-This wooden bird house set will be a beautiful piece of wood art when you're done painting. You can hang it in your yard to welcome birds in your yard and add a happy and adorable atmosphere to your home.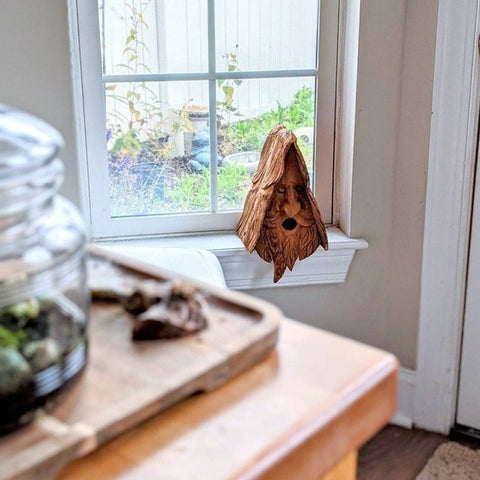 🏘️PERFECT GIFT-A great gift for any bird lover or nature lover and a perfect addition to your patio. With this aviary you not only beautify your garden, but also offer your feather friends a cozy home.
SPECIFICATIONS
PACKAGE