Product Details
Featuring thick tube walls and hanging bells, this wind chime creates a harmonious experience in your landscape by playing beautiful sounds.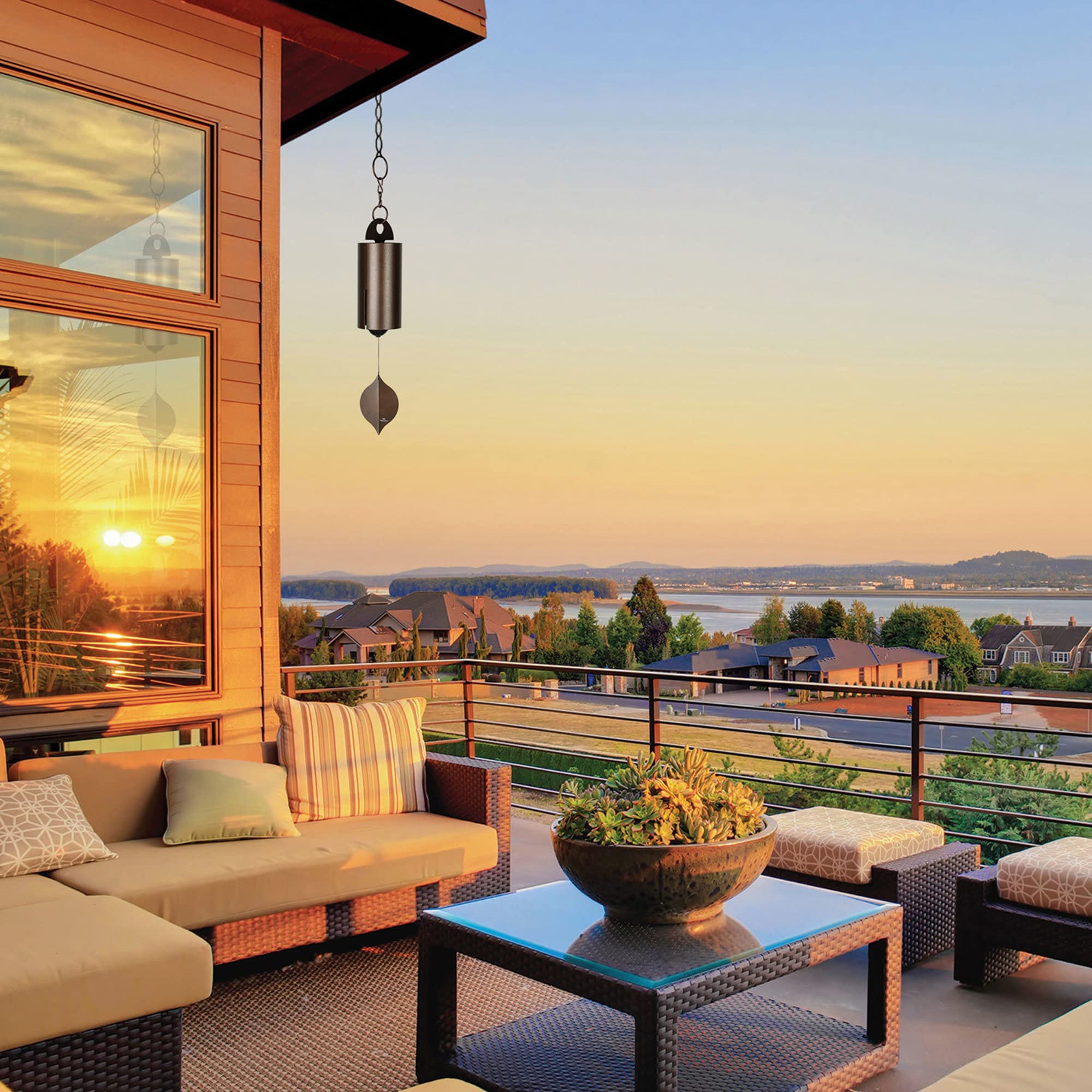 This well-tuned large chime plays in the wind every time the wind blows, creating a deep, beautiful tone that is soft and relaxing.

Adjustable bell length, allowing you to tune the sound for the perfect pitch.
Perfect for gardens, patios, balconies, backyards, patios and more. With its generous size, you'll feel its beauty wherever you hang it. Quality you can rely on.

This wind chime features powder-coated steel and a sturdy metal hook for extra durability and extended life, so you can listen to those beautiful tones for longer.

Specification
Material: iron
Size: 3.5*3.5*23.6 inches/1.5*1.5*11.8 inches/2.3*2.3*18.9 inches
Weight: 585g/180g/400g
Color:bronze
Start enjoying Whispers in the Wind today!