Our BBQ Grill Mat are Made from 100% PFOA-Free Materials and Premium PTFE-Fiberglass Coating, NO PFOA,Silicone or Other Dangerous Chemicals! You can Use it Safely and Without Any Harmful Chemicals Infiltrate Your Food,the Grill Mat Make Barbecue, Cooking, Baking Easier!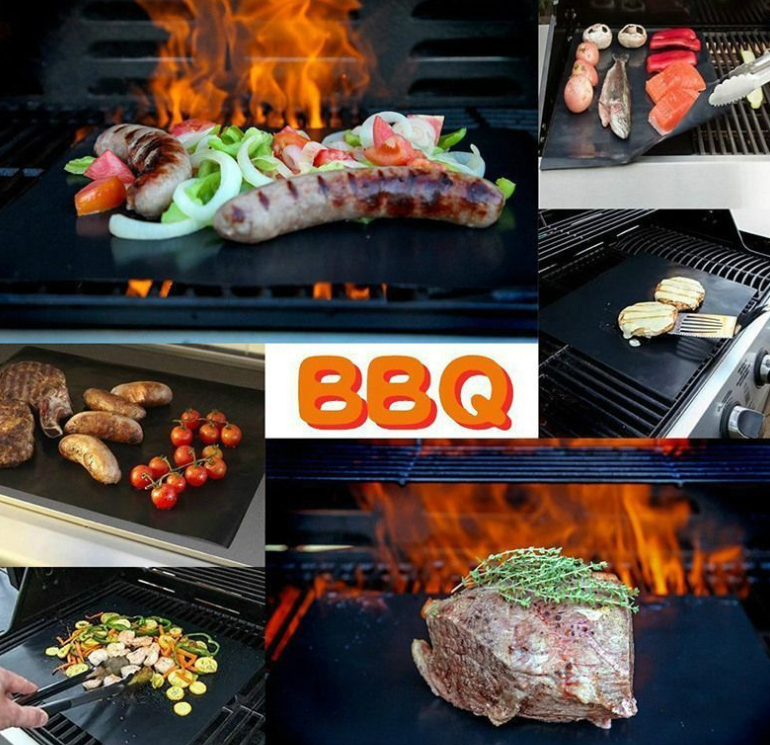 Don't worry about scorching your food, sticking the barbecue mat,producing a lot of unhealthy oils and fumes,make food is very healthy and delicious.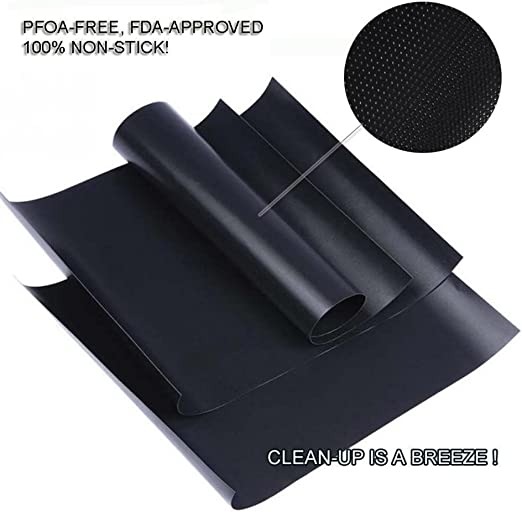 Eliminates flare, these mats can be used to grill ANYTHING Vegetables, meat, fish, pizza,etc,. even be used for pancakes,You can use it on the grill,oven, etc,.and cut the grill mat into the shape you want.It's really amazing!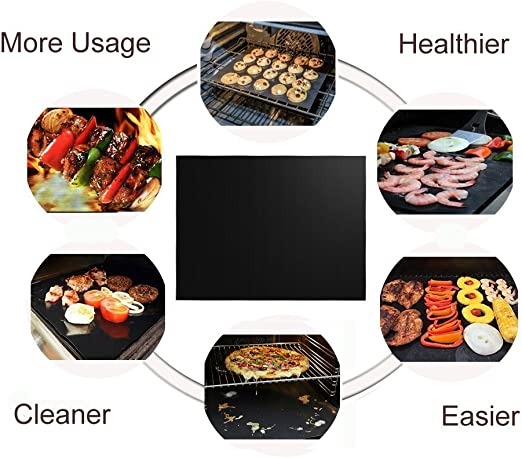 Enjoy a Good BBQ Time with Your Family and Friends with Prefect Grill Mat,Super Cool!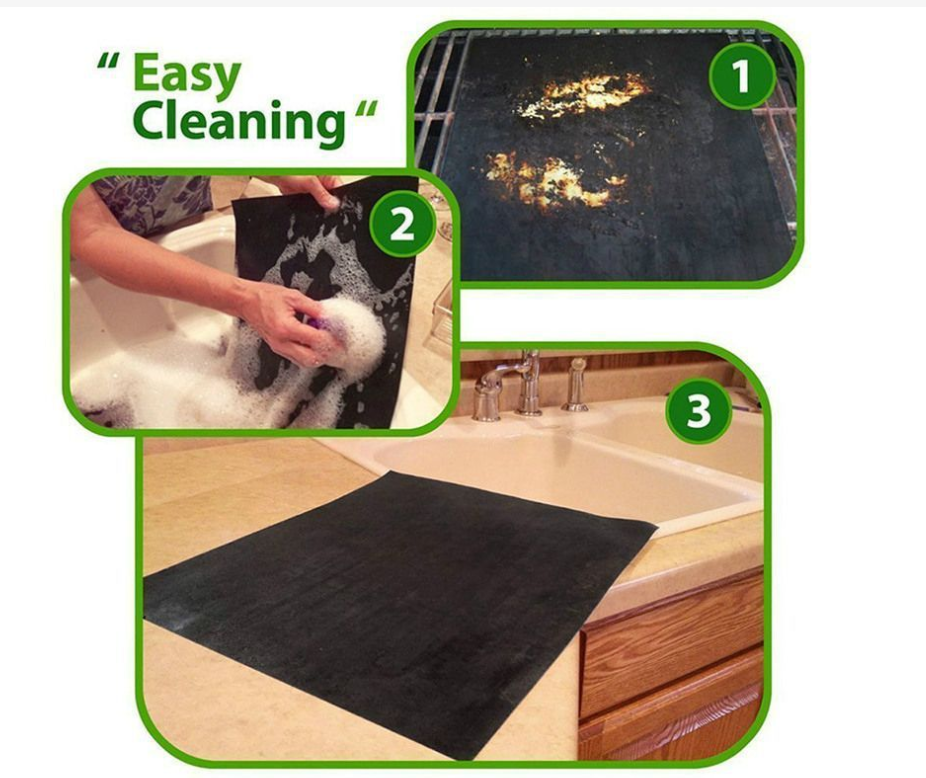 1.DO NOT place directly on charcoal. Lay the mat over the grill grates approx 7 inches from the burners.
2. When the use time exceeds 30 minutes, the maximum temperature cannot exceed 260F; when used for a short time, the maximum temperature cannot exceed 500F.
3.Avoid scratching the mat with sharp or metal tools, cool it before cleaning the mat and Dry with a soft cloth