The bathroom toothbrush holder has a super storage capacity.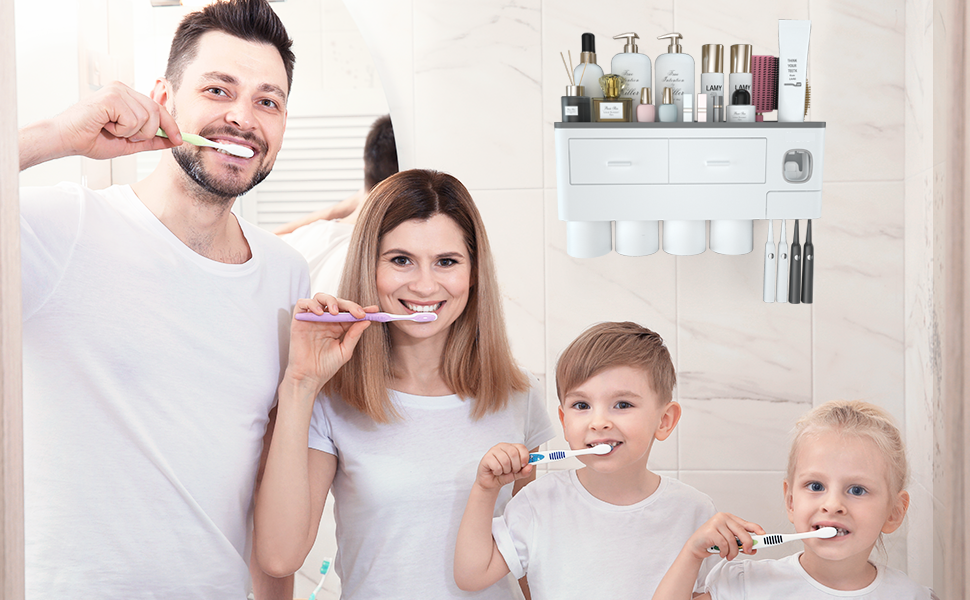 Large Capacity
The toothbrush holders for bathrooms have super storage capacity (1 tray, 1 storage compartment, and 2 drawer).

Not only can store combs, toothbrushes, toothpaste, soap, razors, etc., You can also put commonly used cosmetics and accessories to keep the bathroom clean and tidy.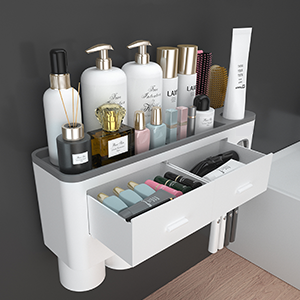 Multifunction
This toothbrush holder for bathroom comes with a toothpaste dispenser, making it easy to squeeze the toothpaste without waste.

The 4 magnetic mouthwash cups are designed with an upside-down drain, dust-proof and waterproof.

You can hang 7 toothbrushes simultaneously, which is suitable for the whole family.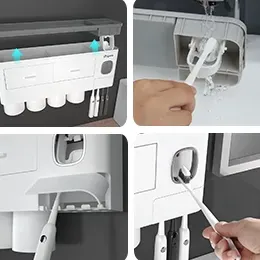 Easy to Install
No holes and no drill. Wall mounted installation does not hurt the wall.

Just clean the wall and press the adhesive strip to bond the wall for 2 hours entirely, then you can hang the tooth brush holder.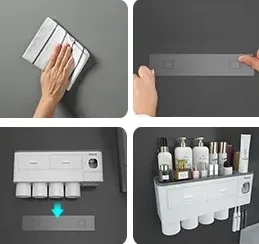 Durable
The toothbrush holder wall mounted uses a patented non-marking adhesive strip, which has an excellent caulking effect.

It can be firmly bonded regardless of metal, wood, mirror, ceramic tile, or uneven walls, and has good durability in humid environments.

The longer the load-bearing, the tighter the stickiness and can withstand a weight of 11 pounds.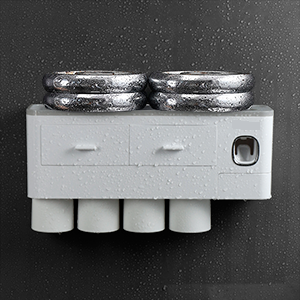 Easy to Clean
There are holes at the bottom of the electric toothbrush holder to keep it ventilated and dry.

Both the toothbrush holder and the toothpaste dispenser can be easily disassembled, which is convenient for direct flushing with water.

Suitable for all toothpaste with a hole diameter of 0.47 inches or less.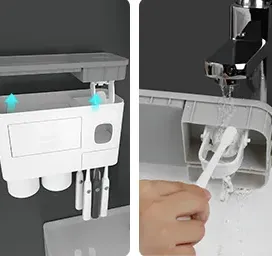 Specification
Material: Cup: pp,Main body:ABS
Installation method:Perforation-free installation
Color: blue, gray
Size: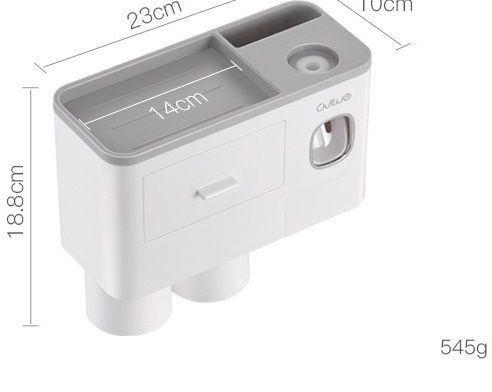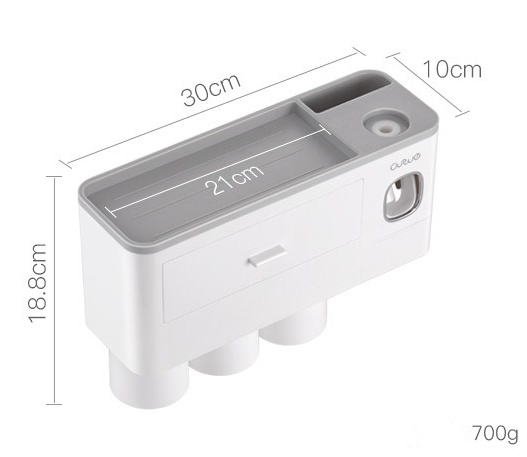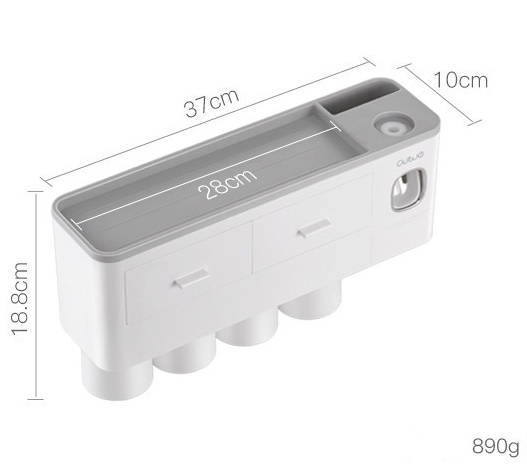 Note:
The size is measured manually, there will inevitably be errors, please refer to the actual product.