The Perfect Way to Introduce Your Little One to Water
New Model
Newer pool float come with a breathable and removable sun canopy to protects baby's skin away from sun,enjoying summer time anytime,anywhere.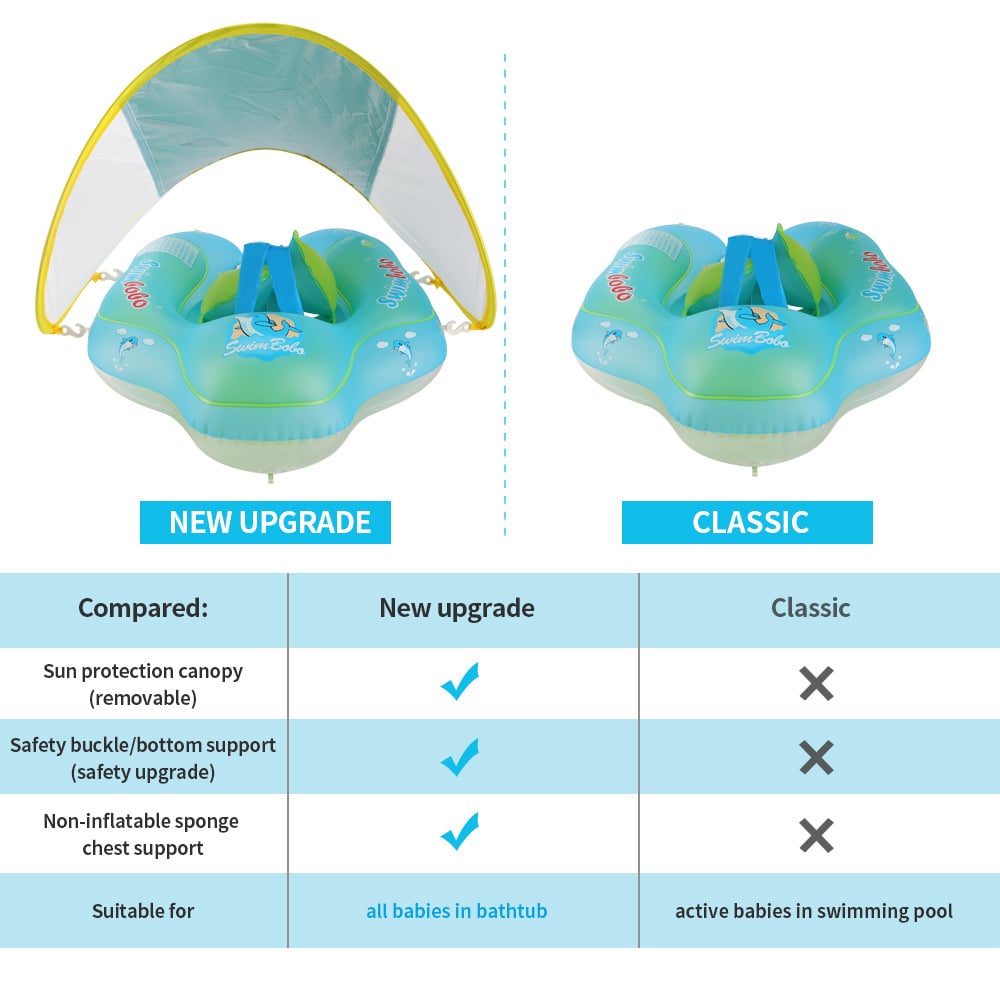 Worry-free! No Accidental Tipping Over & Slipping Off!
Upgraded Anti-flip Technology comes with widened sides for maximum buoyancy and a heightened front to remove all risk of accidental tipping over in any direction.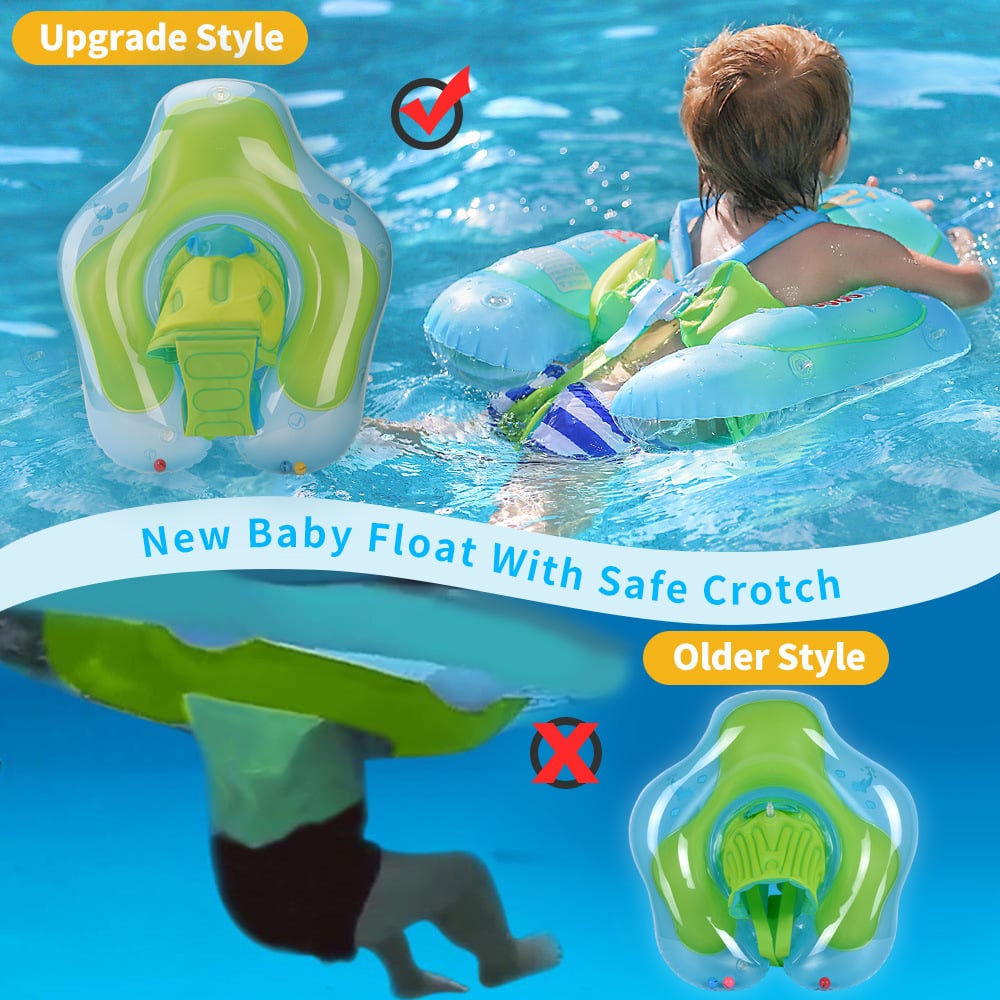 Bring it Everywhere and Anywhere
Easy to inflate and deflate. pack-and-go portability and storage. You can take this to the beach, the pool, the tub, etc.
Extra IMPROVED Safety Measures!
Upgraded Sturdy Safety lock and Harness System ensures your baby doesn't slip when they are vigorously kicking.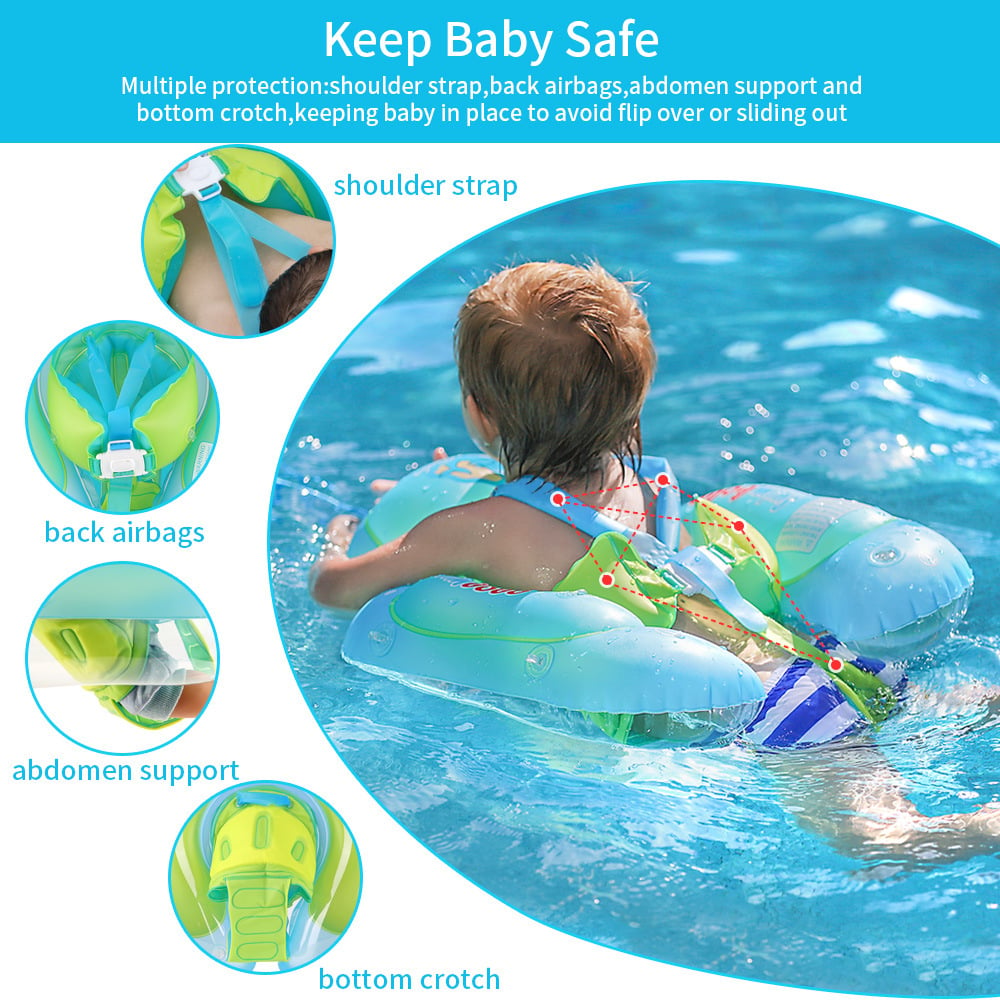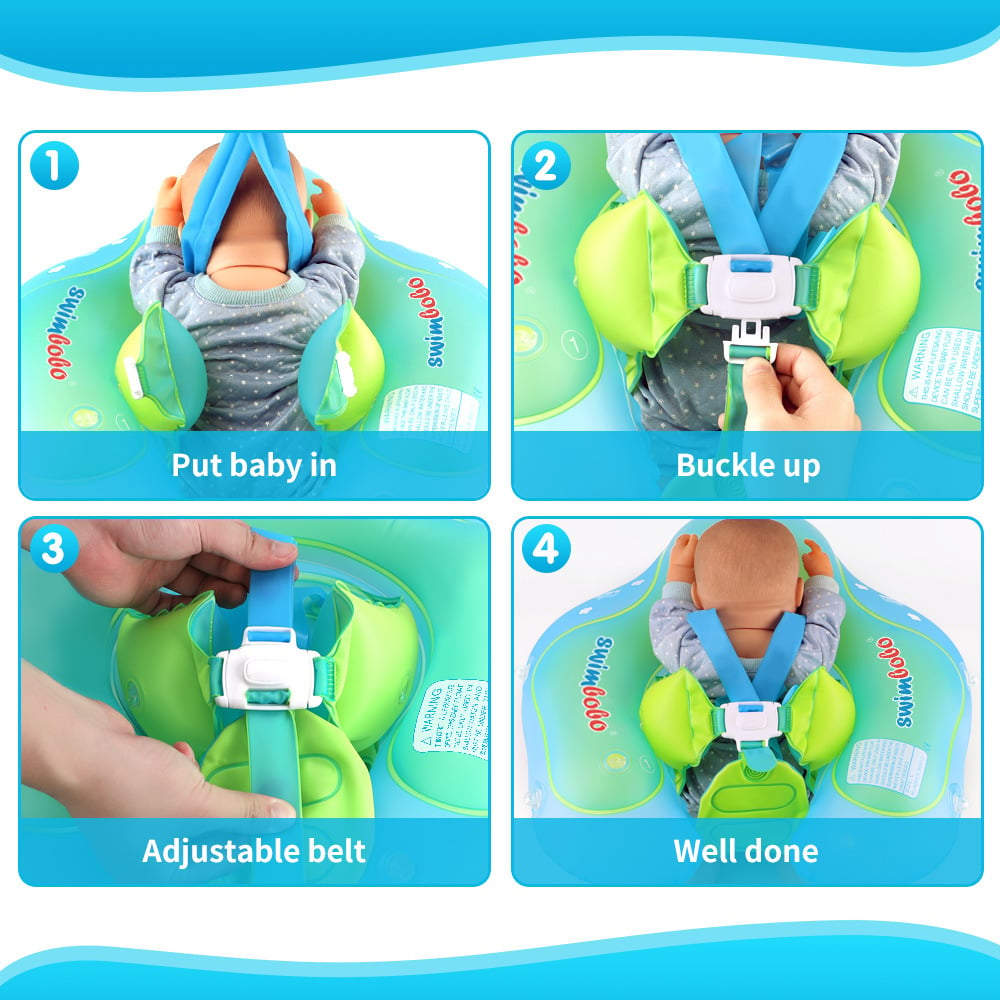 Amazing BENEFITS of Learning to Swim in Their Early Stages
✓ Improves cognitive functioning (reading skills language development, spatial awareness, etc.)
✓ Builds confidence
✓ Improves coordination and balance
✓ Improves sleeping patterns & appetite
✓ Increases bond of parents and child
✓ Develops important muscles
✓ Reduces risk of drowning
Instructions, weight & age specifications
PRECAUTIONS:
1. Do NOT use this as a lifesaving device.
2. Use it under parents' supervision at all times.
3. Please do not remove the plastic cover inside the float
4. Weight Limit: 22kgs MAX (48lbs)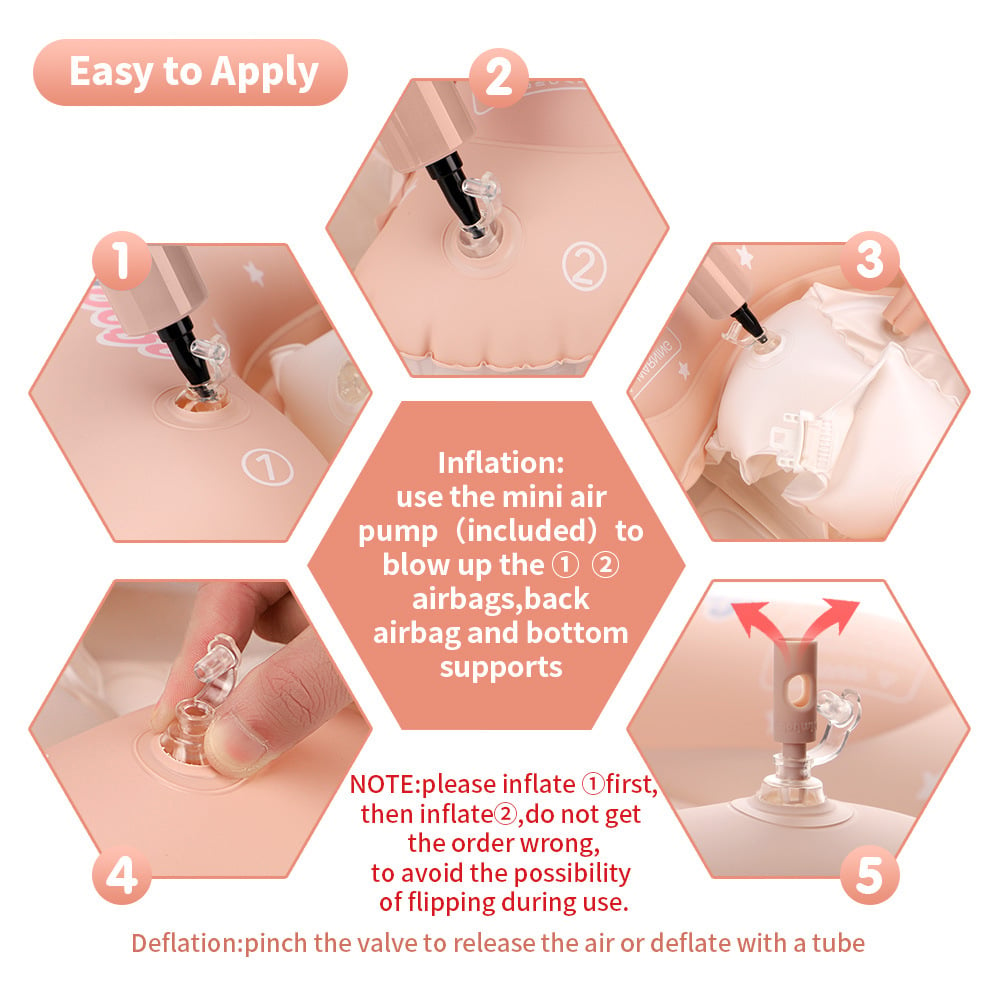 SPECIFICATIONS:
– Suitable for babies up from 3 months – 4 years old
– Suitable for babies with sensitive skin
S(55X46CM丨21.7inX18.1in丨Suitable for babies from 11 lbs to 22 lbs)
L(57X48CM丨22.4inX18.9in丨L(Suitable for babies from 10 lbs to 28 lbs)
XL(59X52CM丨23.2inX20.5in丨XL(Suitable for babies from 28 lbs to 48 lbs)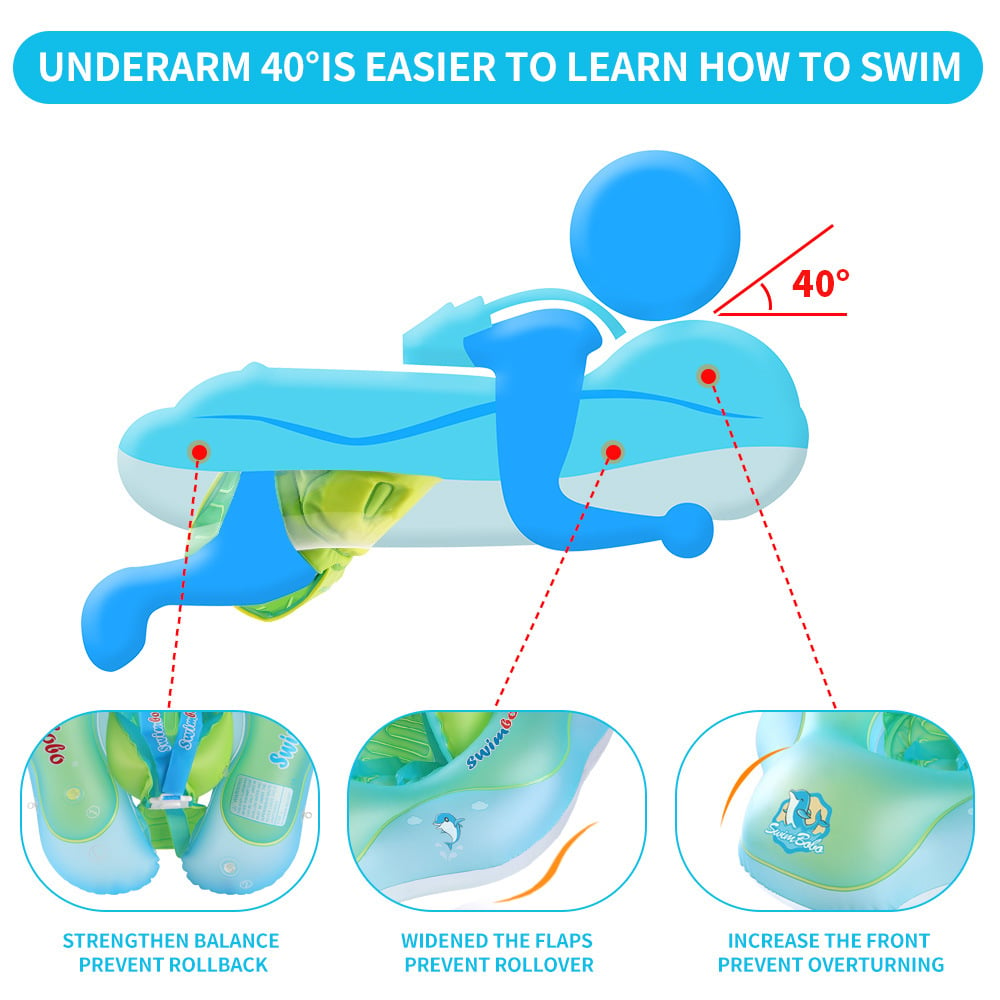 Size: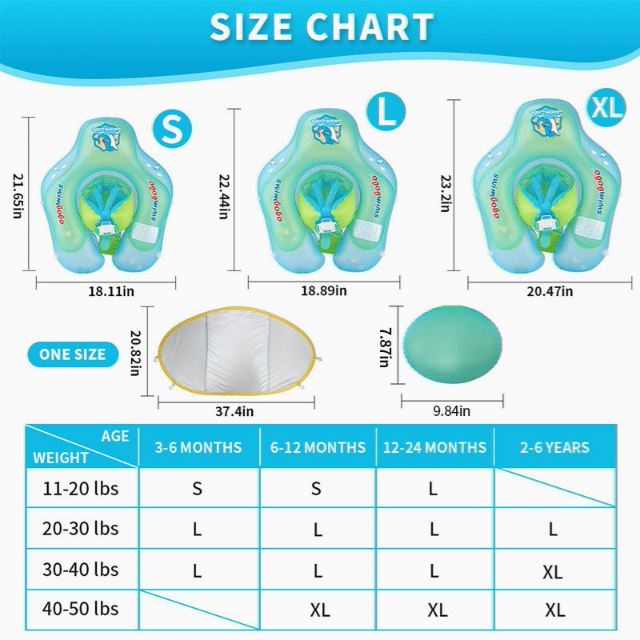 Package includes:
Swimming ring*1
Anti-back flip ball*1
Sunscreen awning*1
Unprinted pump*1
Instructions (printed on the back of the color box)*1
Exhaust pipe*1
Repair subsidy*1