Mermaids are known worldwide for their hypnotic beauty. What woman or man wouldn't like to have even the smallest fraction of a mermaid's glow? To have a glimmer of their beauty?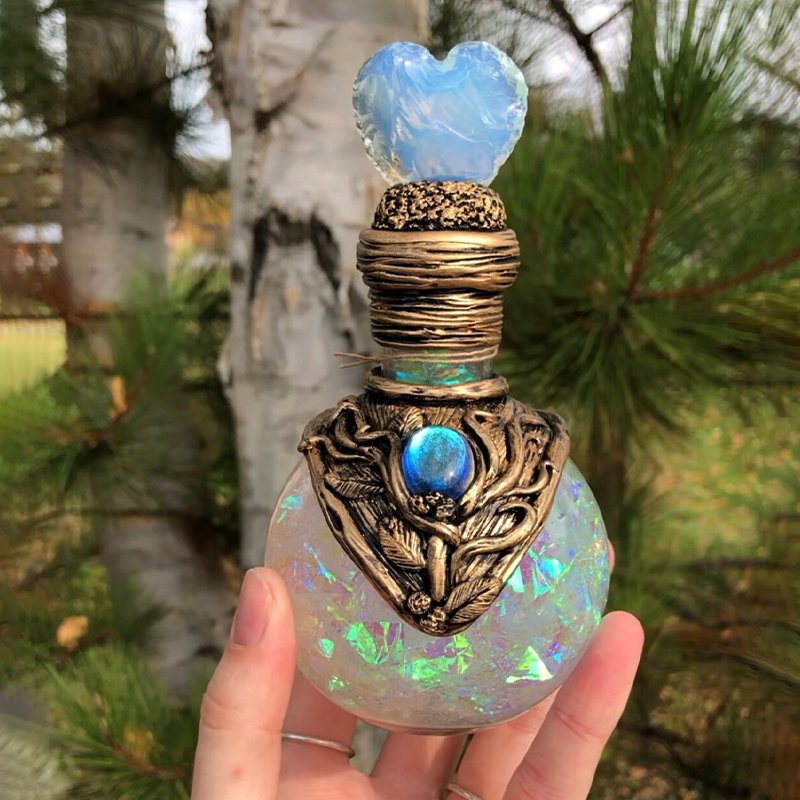 Mermaid tears can be used in liquid elixirs for that extra beauty secret! Mermaid tears can always be used for love potions, but you want to be extremely cautious as they make a very powerful potion, strong enough to make a sailor drown himself!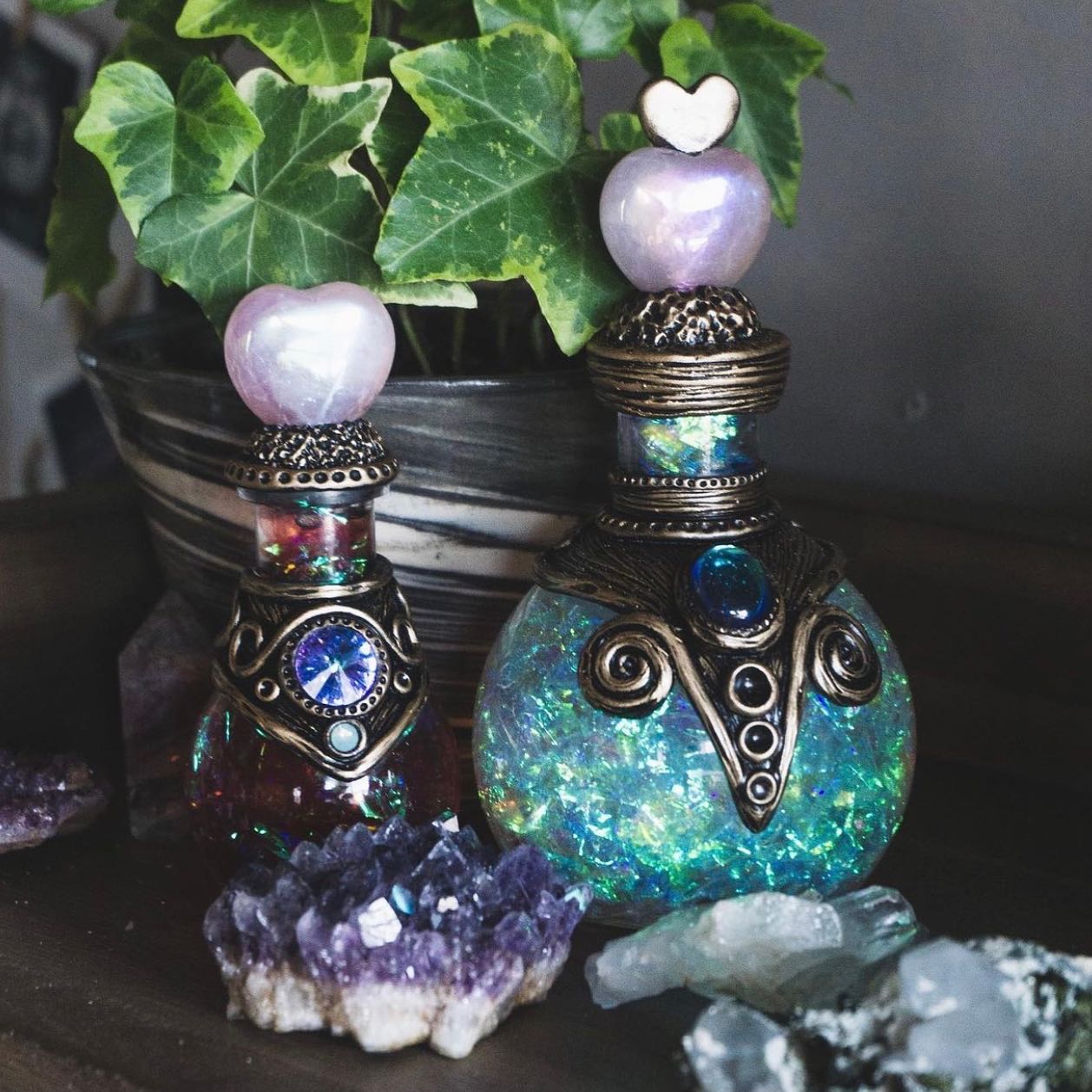 Mermaid Tears are for decoration purposes only. It is not intended for consumption. This bottle would make a great addition to your potion shelf. Would also be a wonderful gift for any alchemist, witch, or wizard.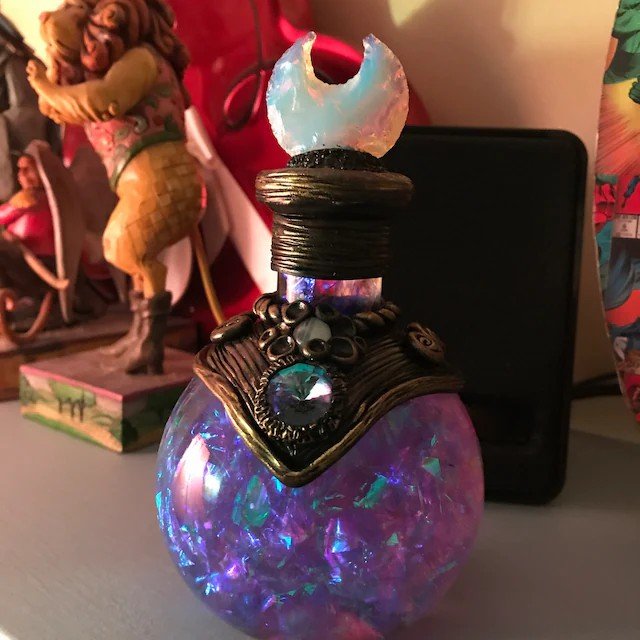 One handcrafted potion bottle featuring a rose quartz moon and crystal.
Size: approx. 15cm high
WARNING: All potions, ingredients, and products are sealed and for decorative purposes only. Do not consume.

SHIPPING