The choice of smart people, no longer worried about slipping.
Features
✅Convenient: comes with waterproof acrylic glue, tear and use, convenient and trouble-free.
✅Anti-slip: three-dimensional texture on the surface, increase friction, prevent slipping
✅No marks: tear off without leaving marks, no residual glue, high temperature resistance
✅Scope of application: bathroom, bathtub, kitchen, sauna, shower, stairs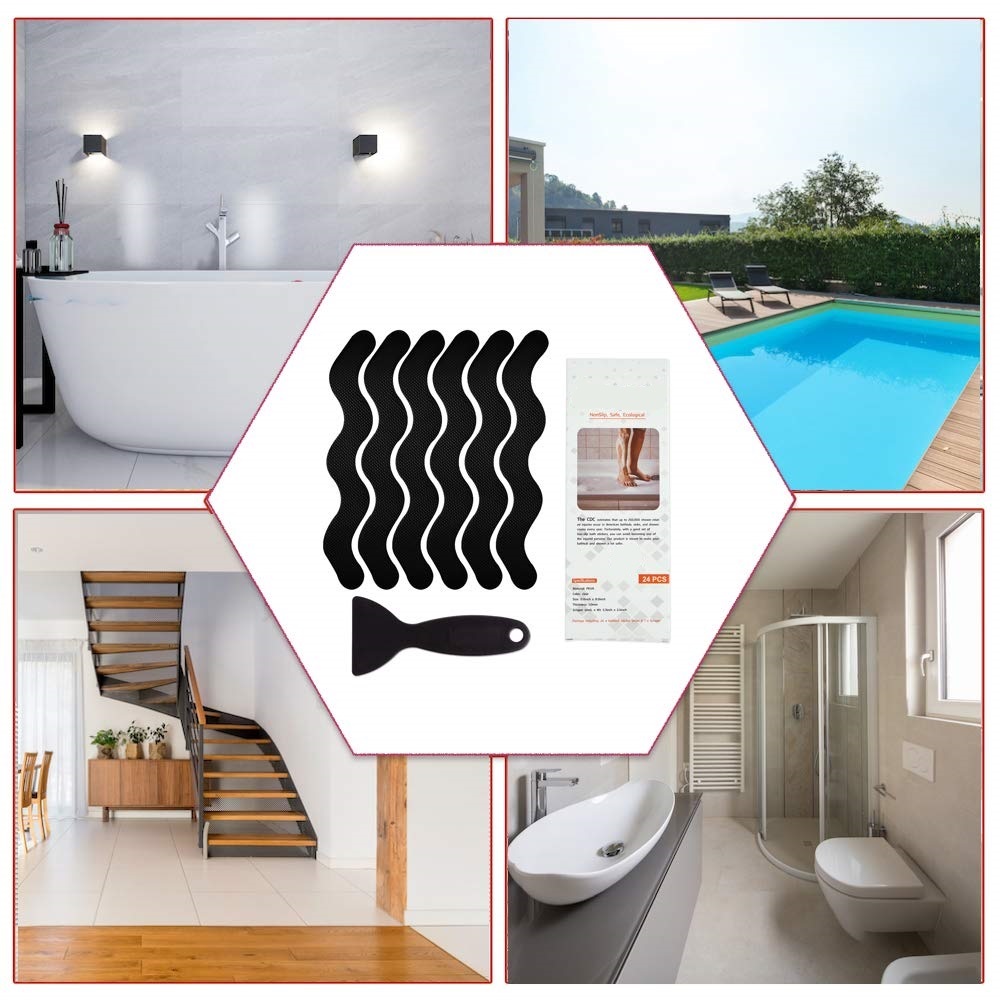 Specification
Material: peva
Color: transparent、blue、pink、green
Size:1.3*1.8/24pieces
NOTE:Before installation, you need to keep the target clean place, and try not to touch the water for 24 hours after the tape is pasted.