This was the perfect gift for my husband, we both had tears in our eyes when he read the cards.
--Lisa Newcomb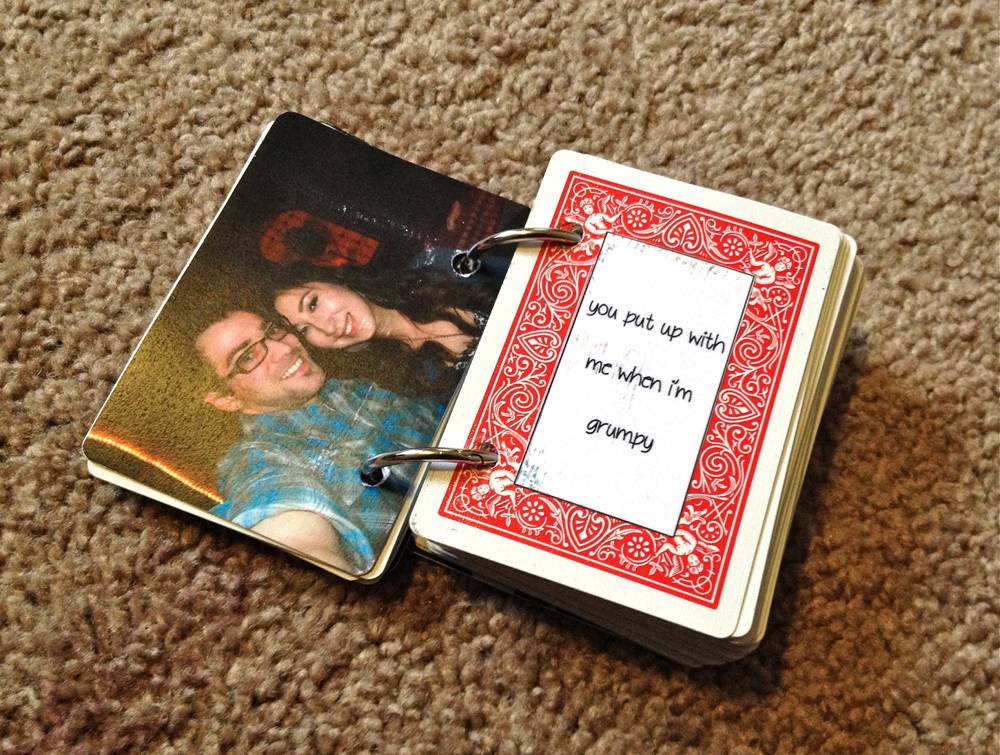 💟52 Deck of cards Each card has a different reason why you love your significant other.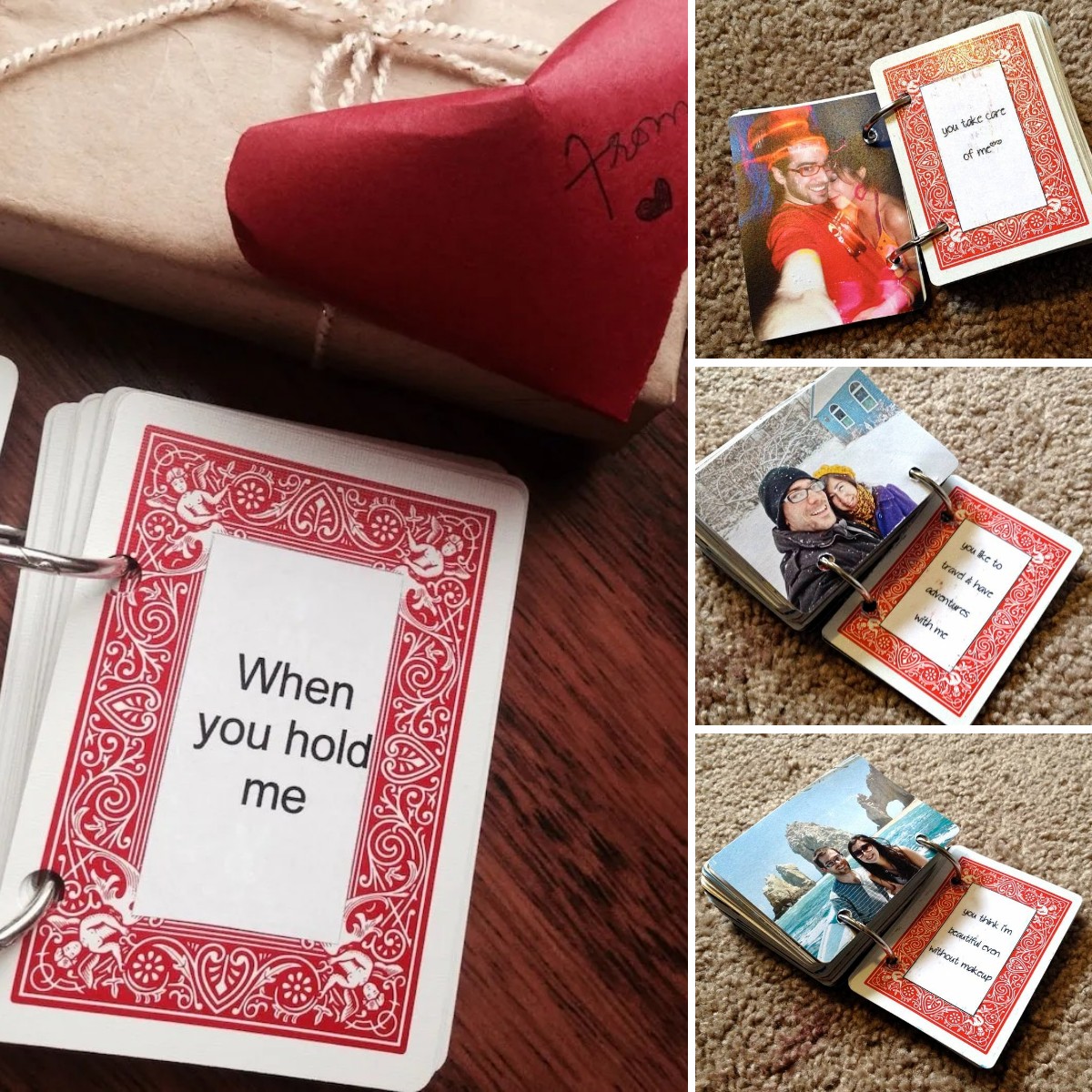 💟I received so many compliments on this gift from others aside from my boyfriend. It is one of the most heartfelt thought out gift you could truly give someone! It does not have to be an occasion just a simple small gift to show someone how much they mean to you.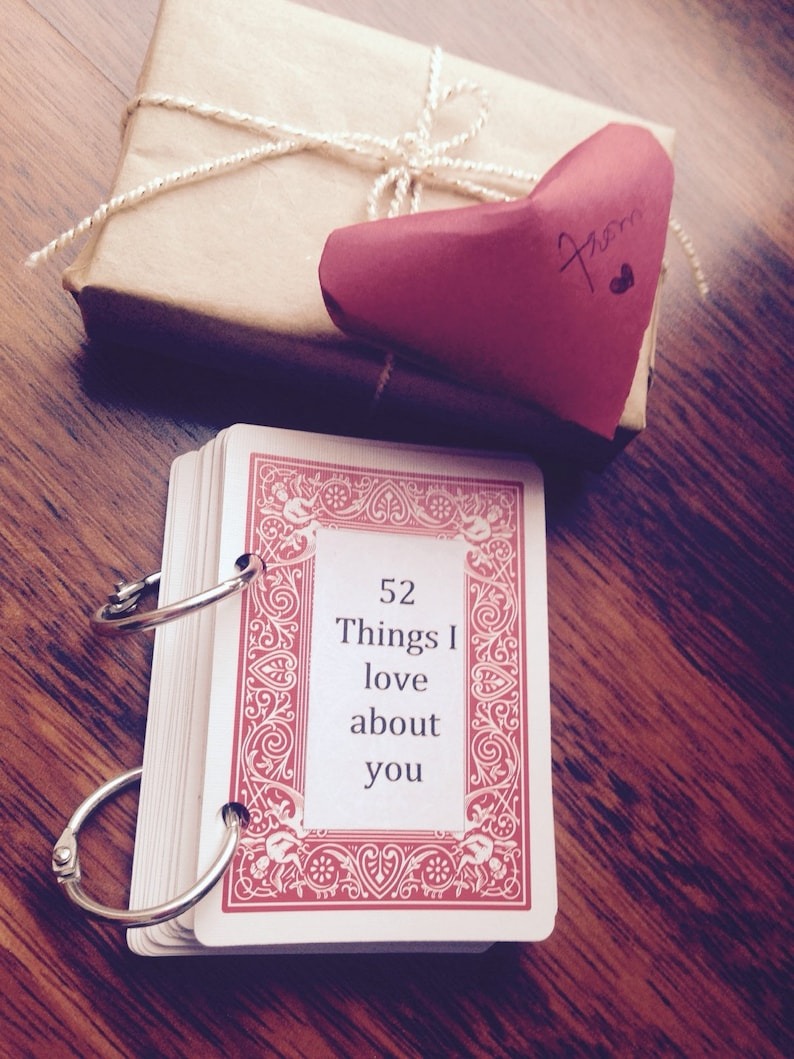 💟This is good for any occasion! Mother's Day, Father's Day, for your best friend, a birthday, Valentine's Day! And so much more. I made this gift personally for my boyfriend for this past Valentine's Day, "This is the best gift anyone has ever given to me" we're his exact words after opening it.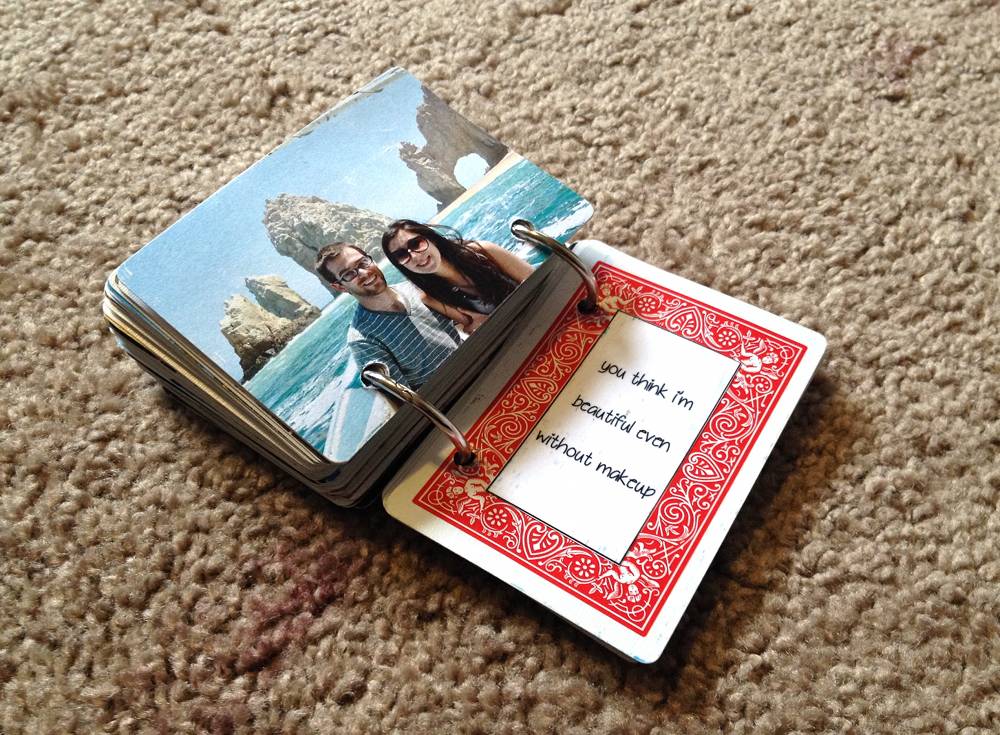 💟Card content:
1. YOU ARE BEAUTIFUL EVEN WITHOUT MAKEUP
2. YOU CHERISH EVERY MOMENT
3. YOU TREAT ME LIKE A KING
4. YOU HAVE A HUGE HEART
5. I CAN ALWAYS COUNT ON YOU
6. YOU REMIND ME EVERYDAY THAT YOUR LOVE FOR ME IS ENDLESS 7. YOU WANT TO SPEND THE REST OF YOUR LIFE WITH ME
8. YOU GIVE THE BEST ADVICE
9. YOU ENCOURAGE ME AND PUSH ME TO DO BETTER
10. YOU HAVE A WONDERFUL OUTLOOK ON LIFE
11. YOU SHARE FOOD WITH ME
12. YOU SUPPORT MY GOALS AND DREAMS
13. YOU ALWAYS PUT OTHERS FIRST
14. YOU ARE LOYAL
15. YOU ARE TRUE TO YOUR PROMISES
16. YOU SPOIL ME
17. THE WAY YOU LOVE ME & MAKE ME HAPPY EVERY SINGLE DAY 18. THE WAY YOU KISS ME
19. YOU KNOW HOW TO COMFORT ME WHEN I AM UPSET
20. YOU ARE THE MOST BEAUTIFUL WOMAN THAT I KNOW
21. YOU HAVE SEEN ME AT MY WORST
22. AND YOU HAVE SEEN ME AT MY VERY BEST
23. YOU ARE MY HOME
24. YOU MAKE ME FEEL HAPPY WHEN I AM SAD
25. YOU ALWAYS PUT A SMILE ON MY FACE
26. YOU MAKE ME LAUGH OUT LOUD
27. YOU HOLD A SPECIAL PLACE IN MY HEART
28. YOU HAVE THE CUTEST SMILE
29. YOU LAUGH AT ALL MY SILLY JOKES
30. EVEN IF THEY AREN'T THAT FUNNY
31. YOU ARE JUST AS WEIRD AS I AM
32. MY LOVE FOR YOU GROWS STRONGER EVERY DAY
33. YOU MAKE ME FEEL SO LOVED
34. YOU ARE MY BEST FRIEND
35. I LOVE YOU TO THE MOON & BACK
36. YOU ARE MY ONE AND ONLY
37. YOU ARE MY SUN MY MOON AND ALL MY STARS
38. YOU LIVE TO COOK WITH ME
39. YOU ALWAYS BELIEVE IN ME
40. YOU STILL GIVE ME BUTTERFLIES
41. I SEE LOVE IN YOUR EYES EVERYTIME I LOOK AT YOU
41. YOU MAKE ME FEEL SO COMPLETE
42. BECAUSE OF THAT SPECIAL FACE YOU MAKE (YOU KNOW THE ONE)
43. ONLY YOU UNDERSTAND OUR JOKES
44. YOU MAKE ME LAUGH OUT LOUD
45. YOUR VOICE IS A FORM OF COMFORT FOR ME
46.YOU ARE THE HARDEST WORKING PERSON I KNOW
47.YOU FEEL CLOSE TO ME EVEN IF YOU ARE FAR
48. YOU ARE THE BEST WIFE ANYONE COULD EVER ASK FOR
49. YOUR HAND FITS PERFECTLY IN MINE
50. YOU CAN TURN ANY BAD DAY INTO A PERFECT ONE
51. I NEVER WANT TO LET GO WHEN YOU HUG ME TIGHT
52. I CANNOT WAIT TO GROW OLD WITH YOU
Details:
1 x 52 Reasons Why I Love You