🎁 Perfect gift for children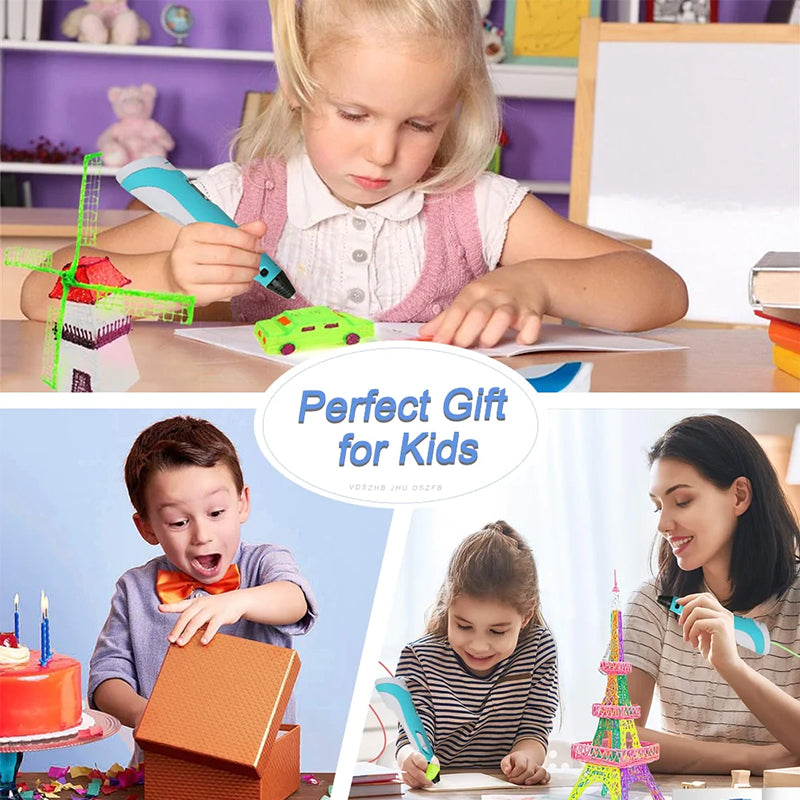 FEATURES
[GREAT FOR GIFT-GIVING]
A 3D printing pen is a perfect gift for kids to create 3D masterpieces. It can help children improve their spatial thinking and develop creative ideas. It's also a great educational toy for parents and children to spend quality time together.
[EASY TO USE & MUCH SAFER]
Featured with one button control for drawing as easy as writing, simply plug-in, heat up, automatic feed and extrude.Great for beginners and experienced artists/ 3D enthusiasts.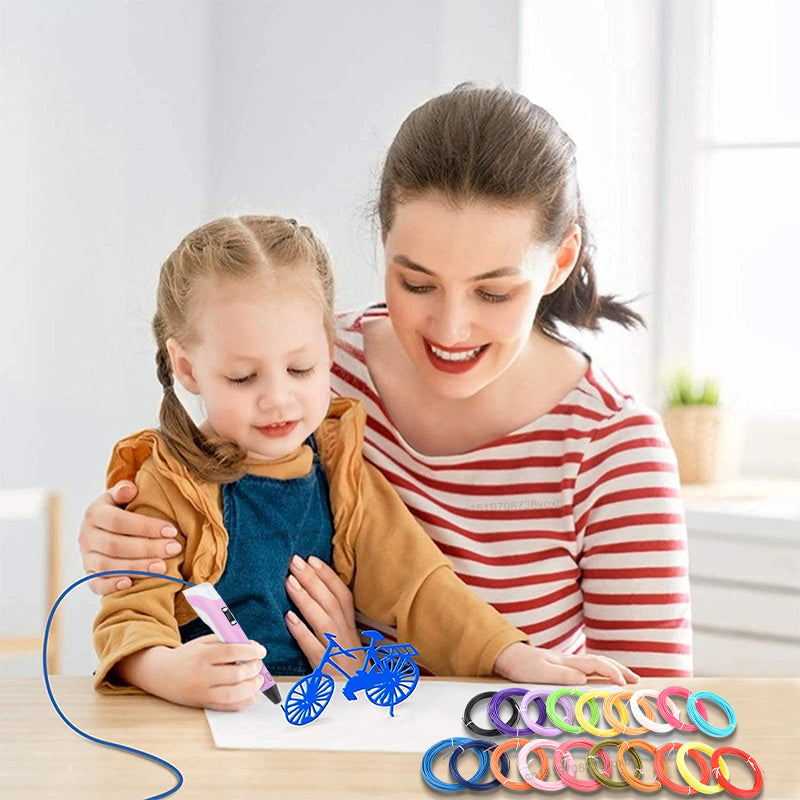 [READY-TO-USE KIT]
Includes 3 colors (30 feet) of PLA plastic, power adapter, step-by-step manual, and a free stencil guide. Just plug it in, heat it up and enjoy the unlimited fun of creating a three-dimensional masterpiece like a Pro. PLA is a versatile, easy-to-use printing plastic that is great for both first time and advanced users.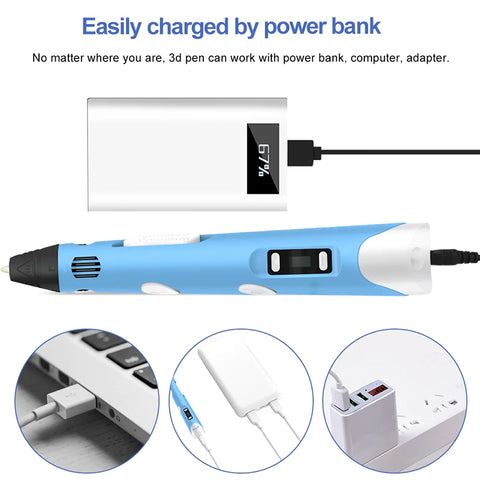 [ADJUSTABLE TEMPERATURE/SPEED]
You can use the buttons to control the speed and temperature as you like, and find the way that suits you. LCD screen lets you monitor material temperature of material and extrusion speed when you enjoy drawing 3D models.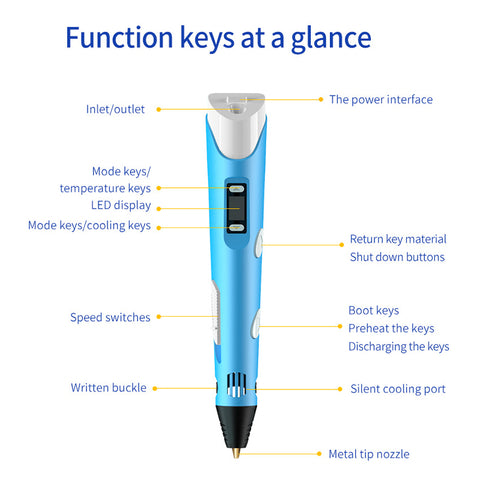 HOW TO USE
Plug the adapter into the back of the pen and choose your filament. The red light will turn on indicating warm up, this will take about 2-3 mins.

Double click the forward button to start and feed the filament through the back of the pen. Once the filament has reached the nozzle of the pen, click forward to stop the pen.

Press the forward button once to start; click once to stop. Once you have completed your design, press and hold the reverse button to retract filament.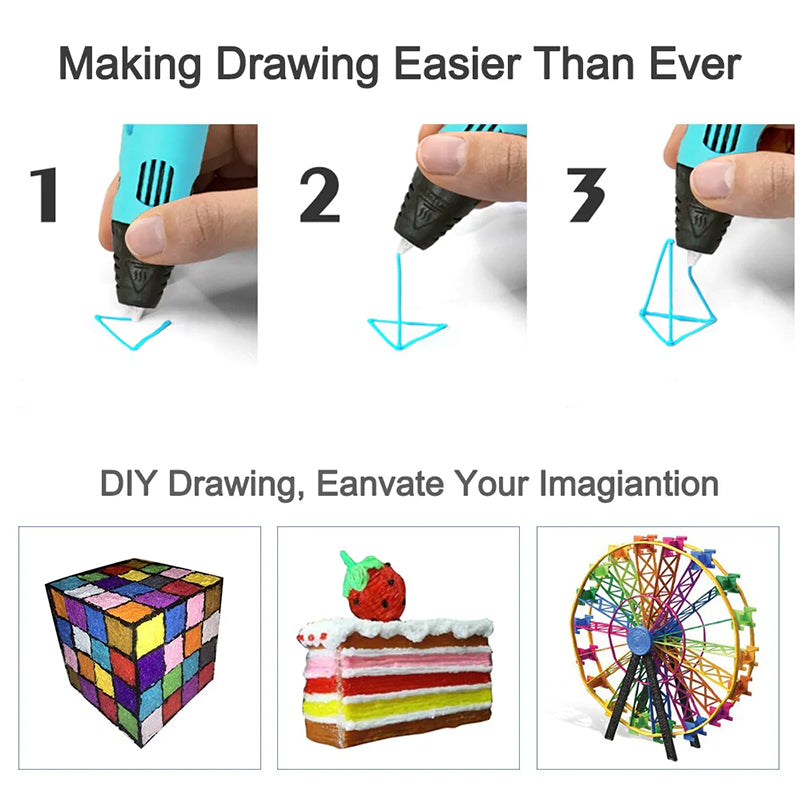 SPECIFICATIONS
Material: ABS
Working voltage: 5V
Working current: 2A
Power adapter: AC 100V-240V 50/60Hz 0.35A
Adapted consumable: PLA 1.75±0.02mm/ABS 1.75±0.02mm
Working conditions: 10℃-35℃/relative humidity: ≤85%
Heating temperature: 160°- 235°(PLA : 160°- 210°; ABS: 210°- 235°)
3D Pen Size: 184 * 31 * 46 mm/7.2''*1.2''1.8''
3D Pen Weight: 1.6oz/46g
PACKAGE INCLUDED