Need to save money for your emergency funds? Start a savings challenge binder with this 100-envelope savings challenge inserts for cash envelopes.

• 5K tracker consists of 100 envelope icons and each is worth a certain amount ranging from $1 to $100.
• Each time you save a certain amount, color/mark the matching $$ envelope icon!
• Saving trackers help to reach your financial goal and help to keep track of what you have saved!

When you mark off all the icons, you have completed the savings challenge! You can erase the marks by using a rubbing alcohol base wet towel and start the challenge again.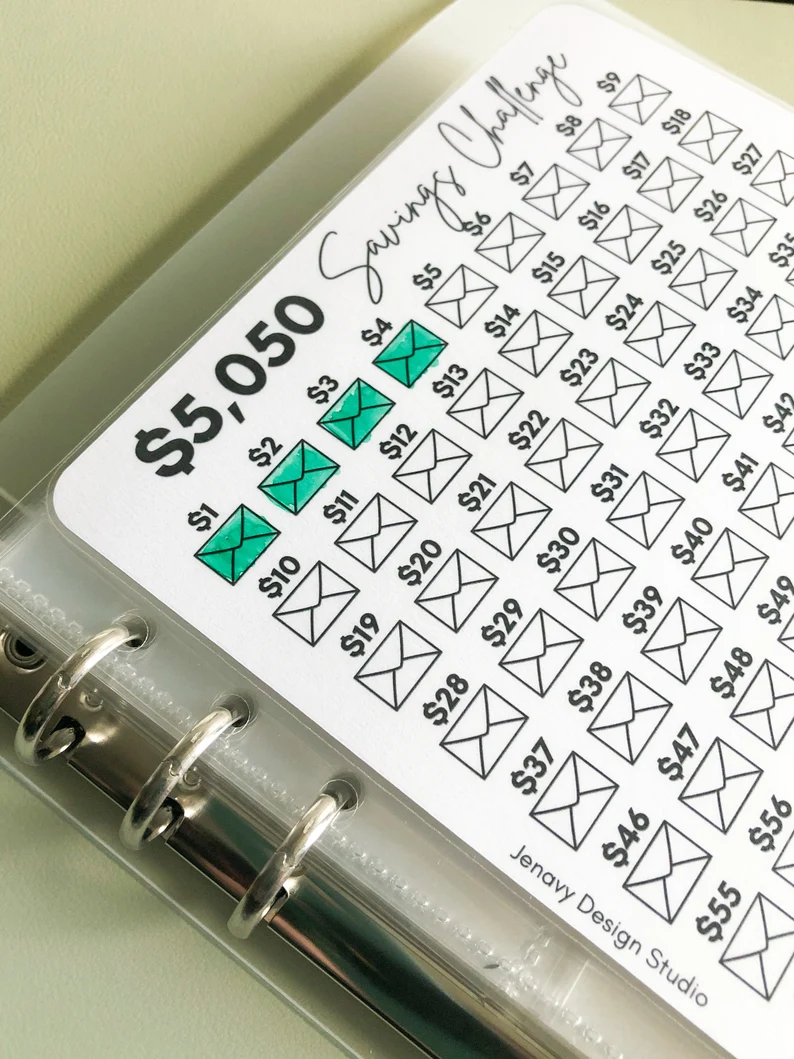 D E T A I L S
• This listing is for ONE Laminated Savings Challenge Dashboard and matching labeled pocket card sleeves that can be added to budget binders, savings binders, Cash Envelopes, journals, and planners
• Size of insert with A5 hole punch: 8.10" x 6.25"
• A5 Pocket card sleeves: 7.6" x 6.1"
• NO BINDER IS INCLUDED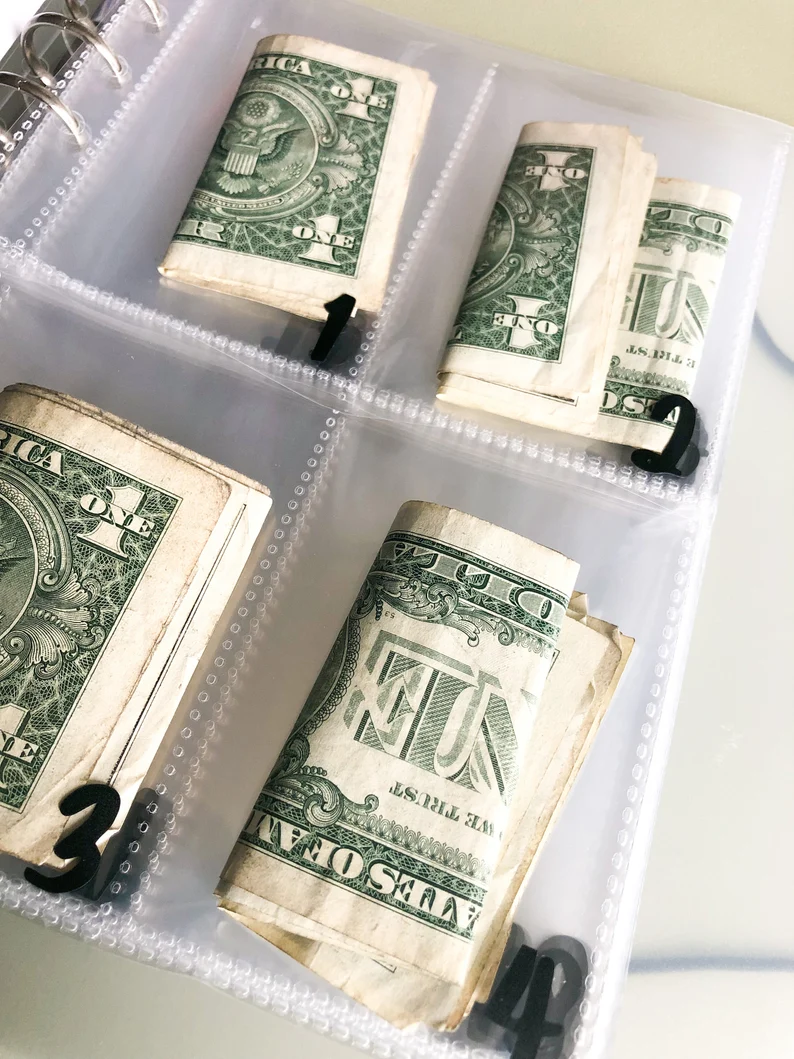 • Colors may vary slightly depending on the computer monitor and printer you decide to use.
*Please keep in mind that these items are handmade and small imperfections may happen