💼Beautifully designed walnut messenger box "briefcase style" perfect for boys, girls, student writers and artists or anyone who loves to write and draw.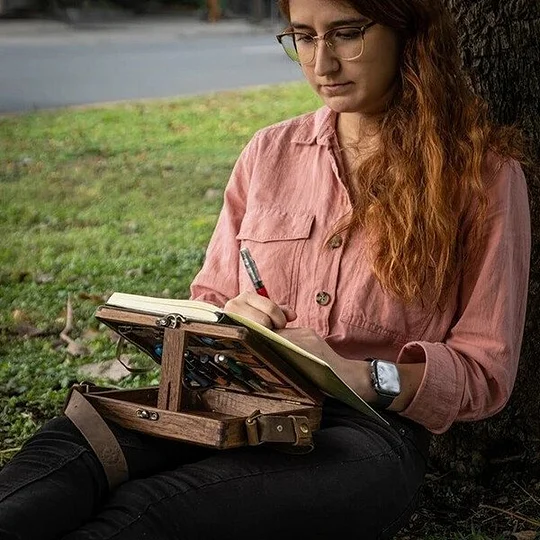 💼Carry all your essential tools and notebooks on all your creative adventures and stand out of the ordinary. Handmade with walnut wood and long-lasting leather interiors.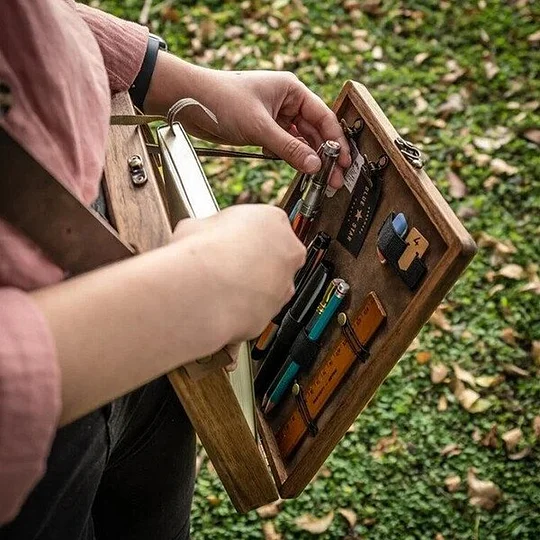 💼Elegant and thoughtful in design, this wooden shoulder bag is made of durable wood for long-lasting durability. With good fixation and sealing.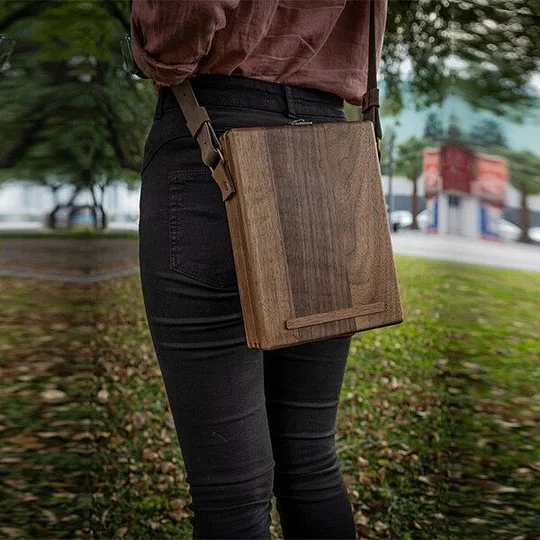 💼2 installed vintage clips you can use to hang small items or notes. 5 elastic loops for pens or pencils. 3 elastic bands to hold pens, scissors, clips, papers, rulers and more.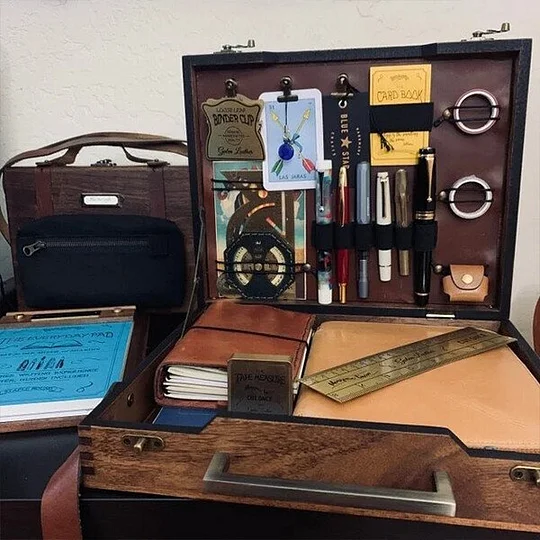 💼Not only is it a functional storage and keepsake box, it also adds decorative value to any space. it can be a sophisticated coffee table box that can store coasters and tv remotes. it can make a busy desk look more organized and elegant.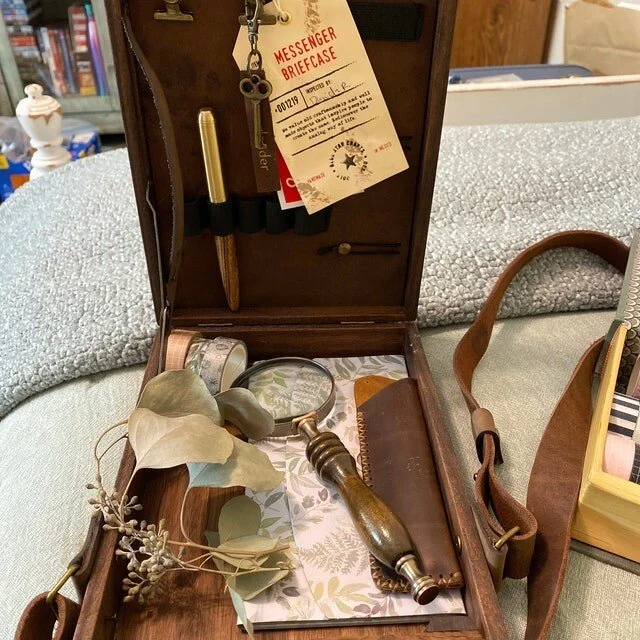 Specification:
Color: Wood ,Black,Green
Material: wooden
size: 9 inch x 7 inch x 2 inch