Dogs are not only human's good friends, but also human's family members.
This wooden statue fully embodies the friendship and love between man and dog, showing a harmonious atmosphere.
And also they can be put in different places individually.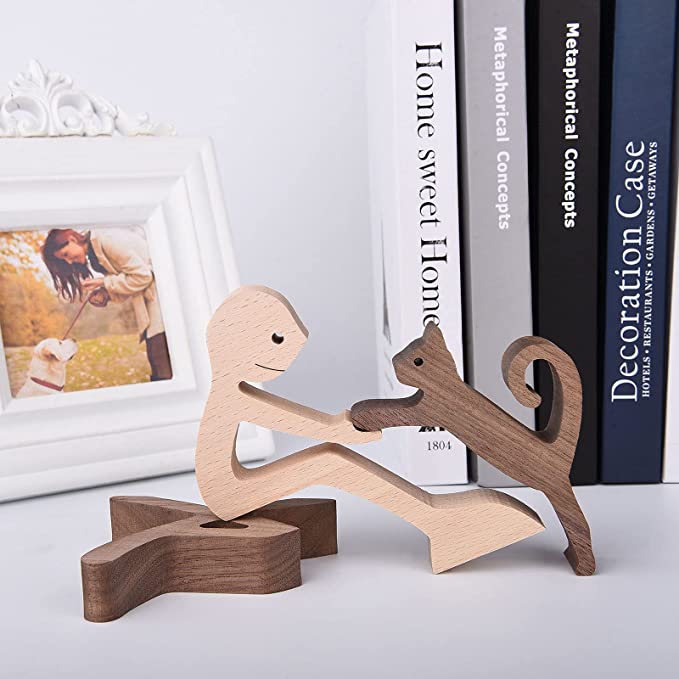 Materials & Craftsmanship
Hand-carved natural solid wood, using exquisite woodcarving craftsmanship, which simply and intuitively shows the feelings between us and the dog.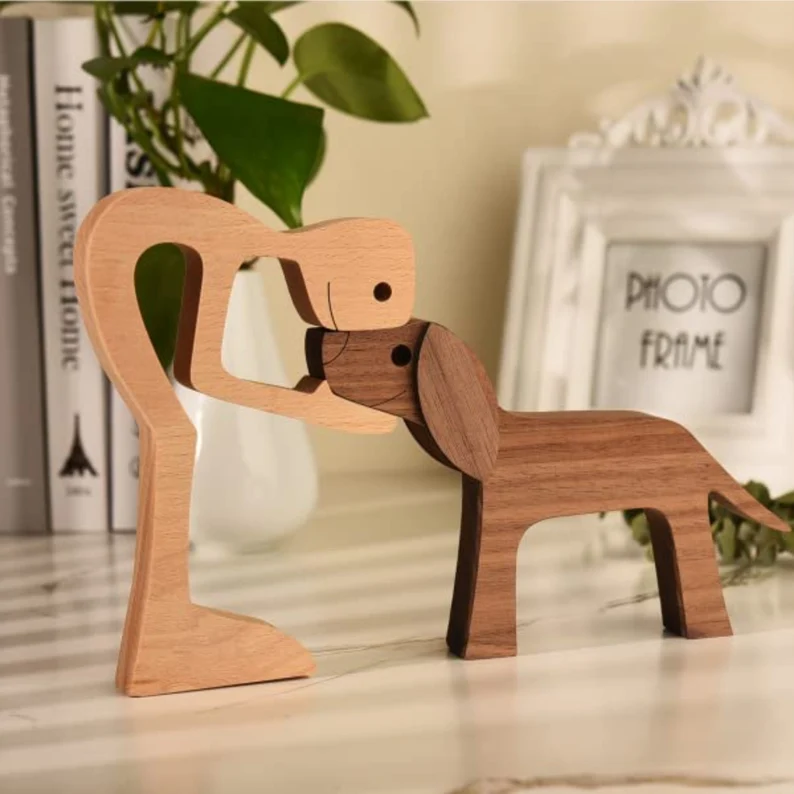 Gift Idea
This is a perfect gift for your family, friends,colleague, lover or yourself on many occasions.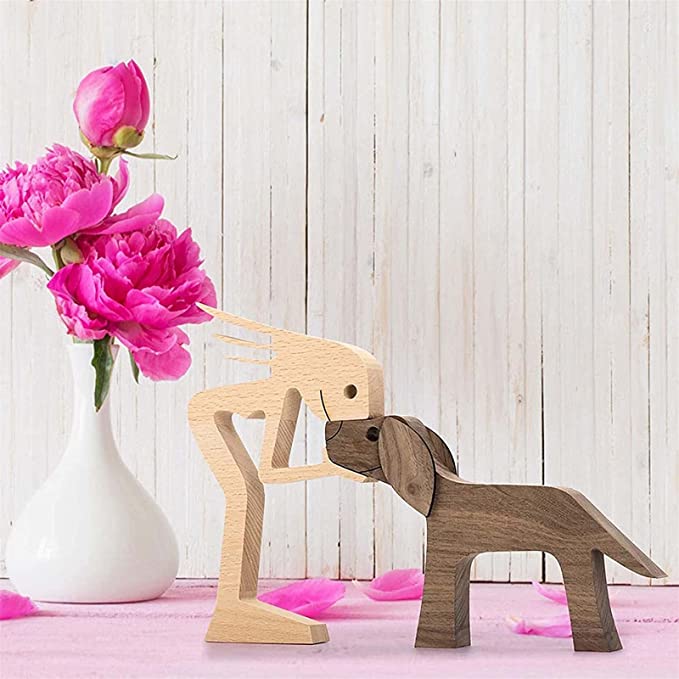 Expression Of Love For Pets
Show your affection for your four-legged pets by having these ornaments around you. Choose your favorite from these lovely designs and show others that you value your pets as a family member.
Attachment With Pets
The most creative way of appreciating your dog's existence is by having these cute wooden dog-carved ornaments in your house. Decorate your shelves and let everyone feel a glimpse of your attachment with your dog.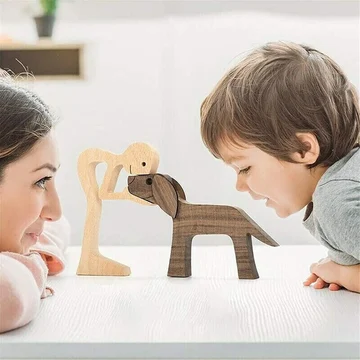 Unique Decoration
Add unique and cute decorative functions to your house, which can enhance the surrounding atmosphere. These are very suitable for your workstation, living room shelves or TV stations.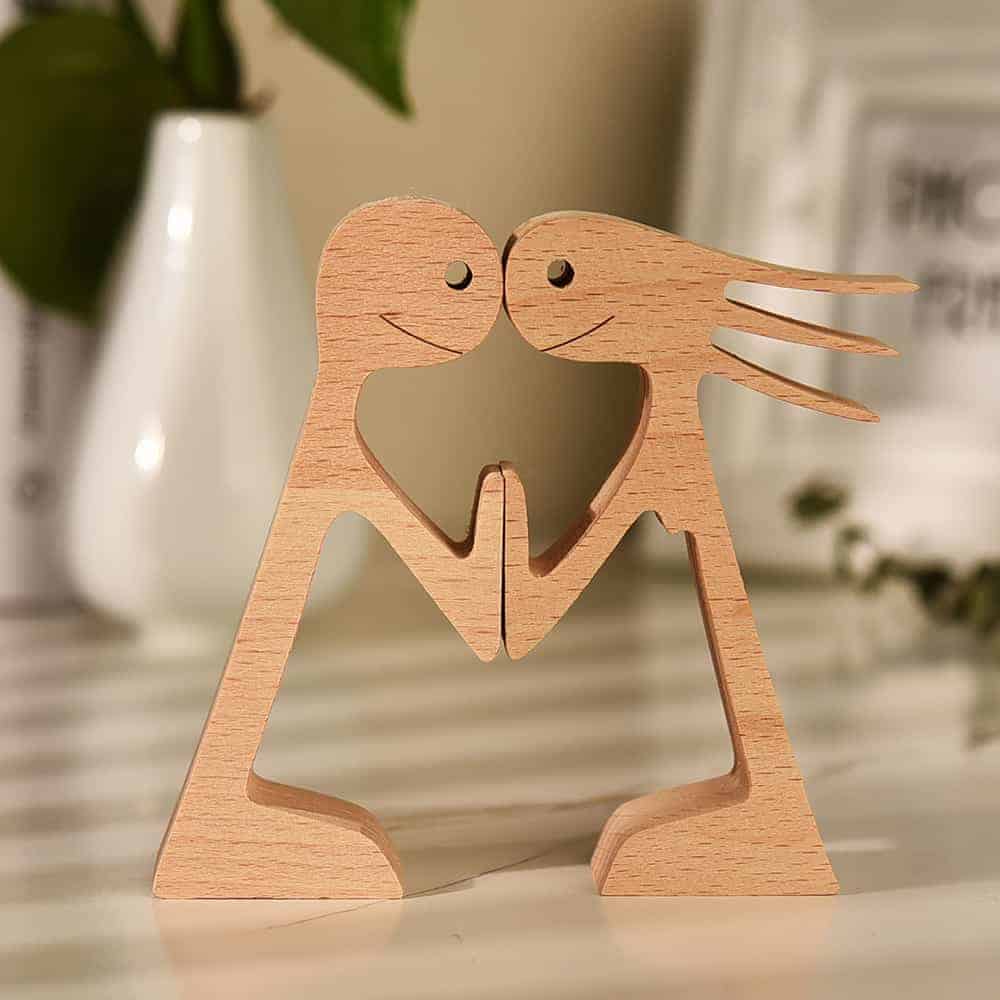 Decor For Love
Woodcarving decorations of pet dog family, our wooden dogs and characters symbolize family or friendship. They can also be used as souvenirs or presented to those with a spirit of friendship.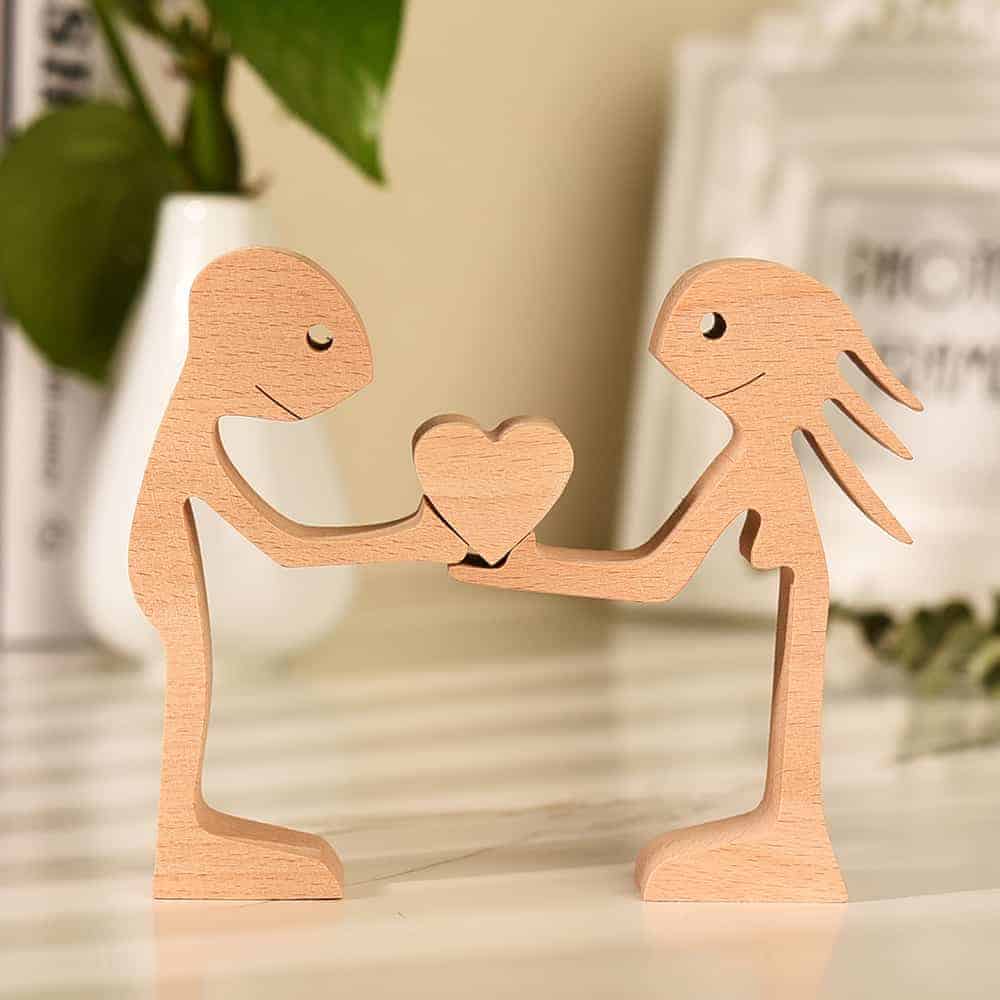 Material: Wooden
Feature: Unfinished, unpainted woodcraft decoration, solid and powerful.
Package: 1 Wooden Carved Ornamen